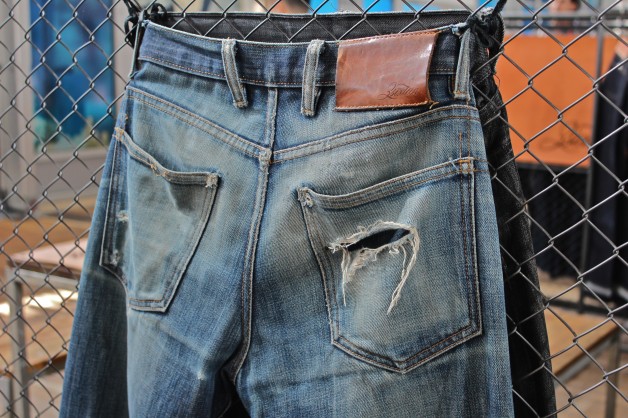 Tradeshows always make people bring out their best denim. This article is a small selection of some of the most beautiful authentically worn in jeans at this summer's Bread & Butter tradeshow. Enjoy.
Mike Hodis, owner and designer of Rising Sun Co. Mike was wearing the Blacksmith fit from his own collection, which he has been doing for 2 years now, and he has never washed them.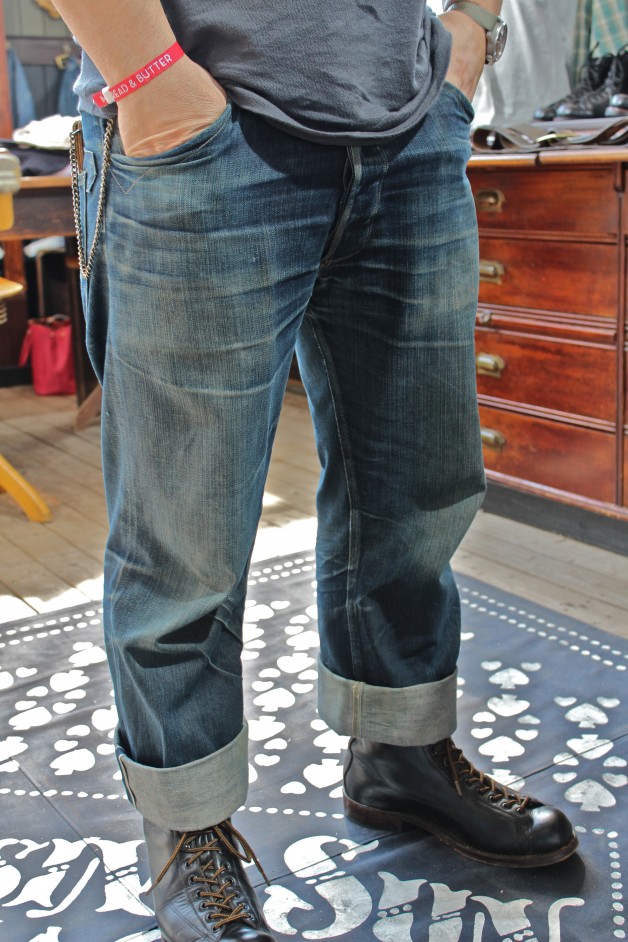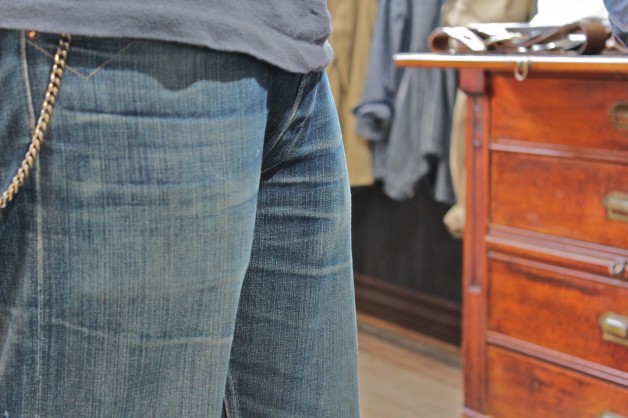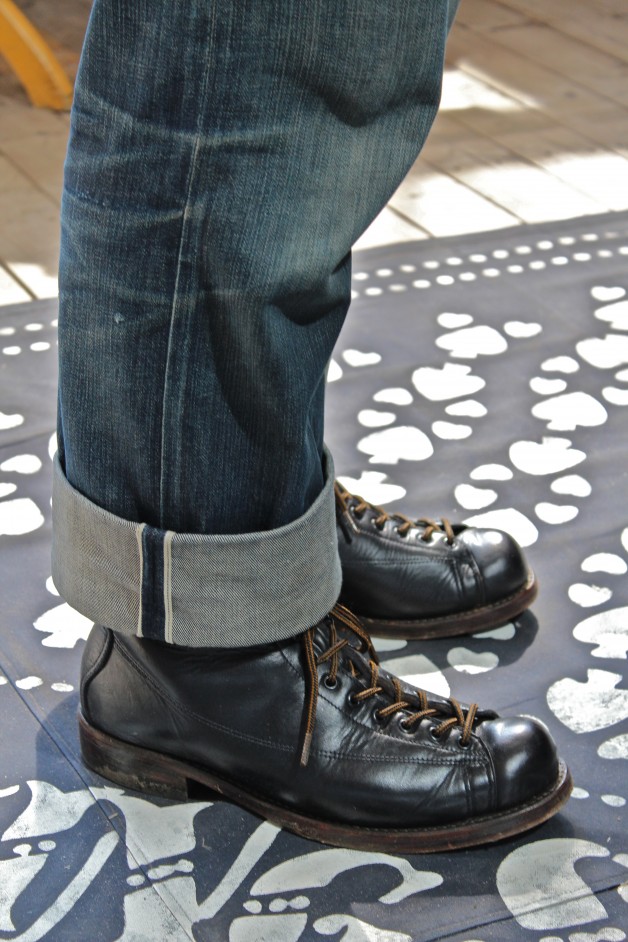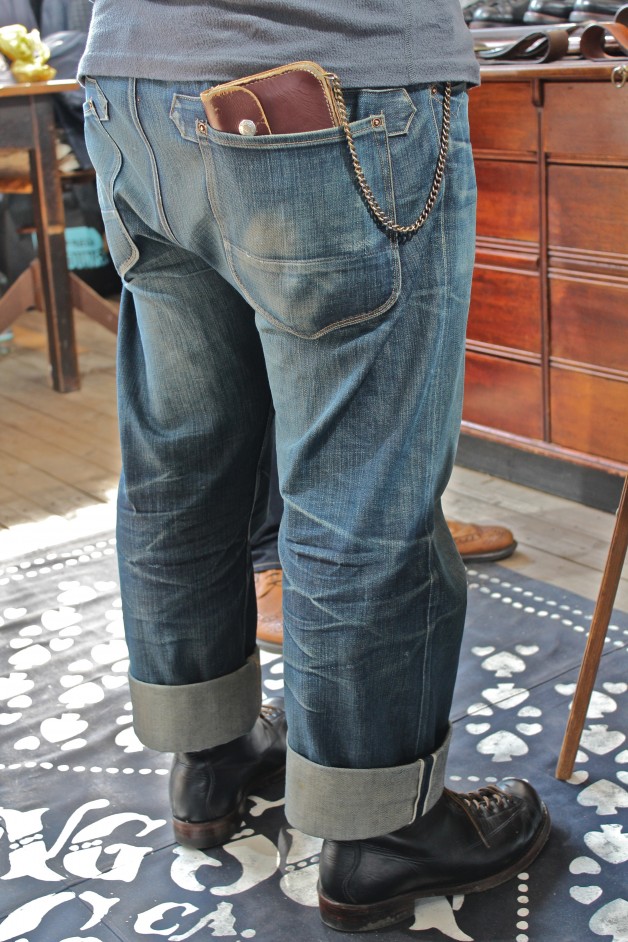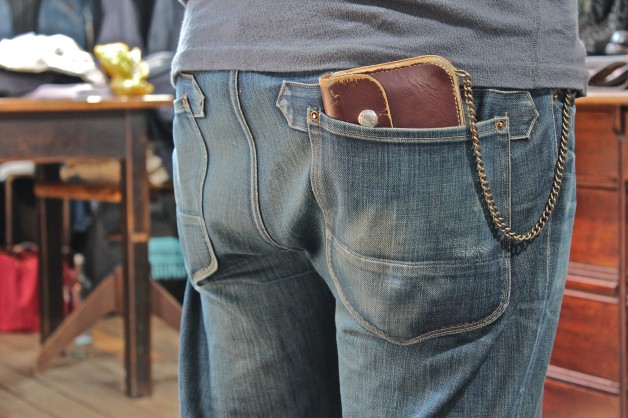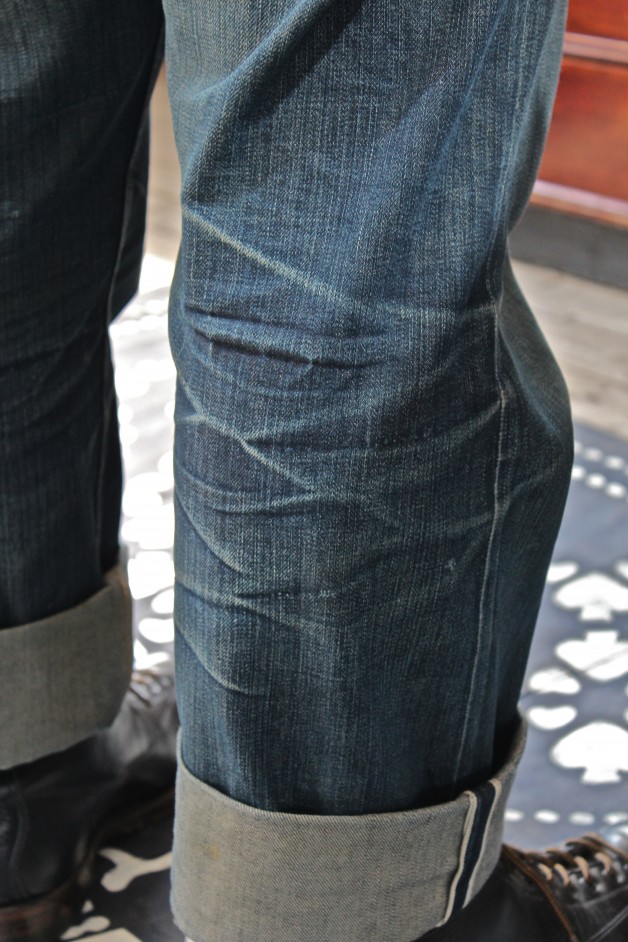 Gerard Backx founder of Atelier LaDurance. Gerard wore the sample of a limited edition of the Royal pant from 2004. He has been wearing it on and off over the past 8 years.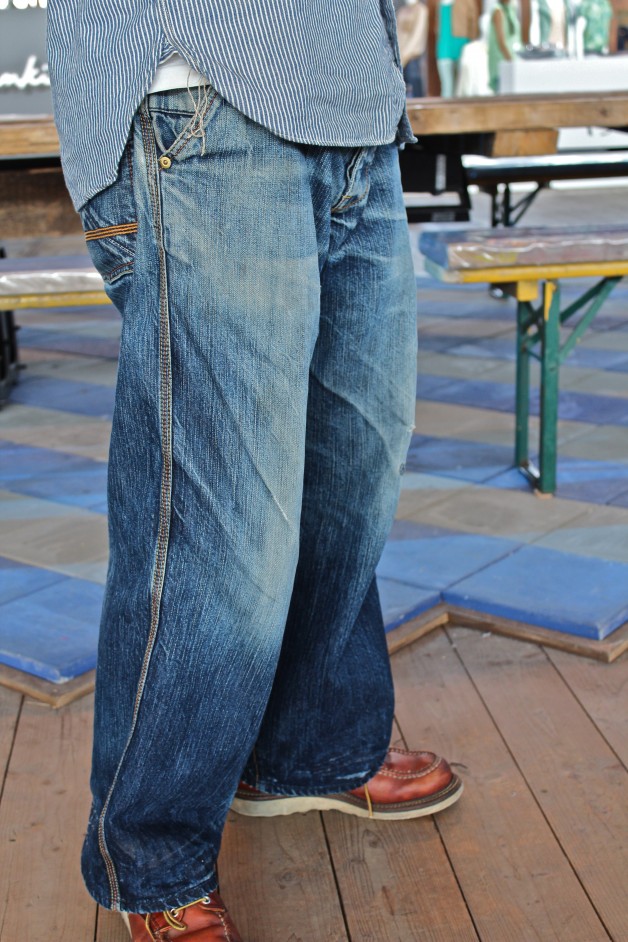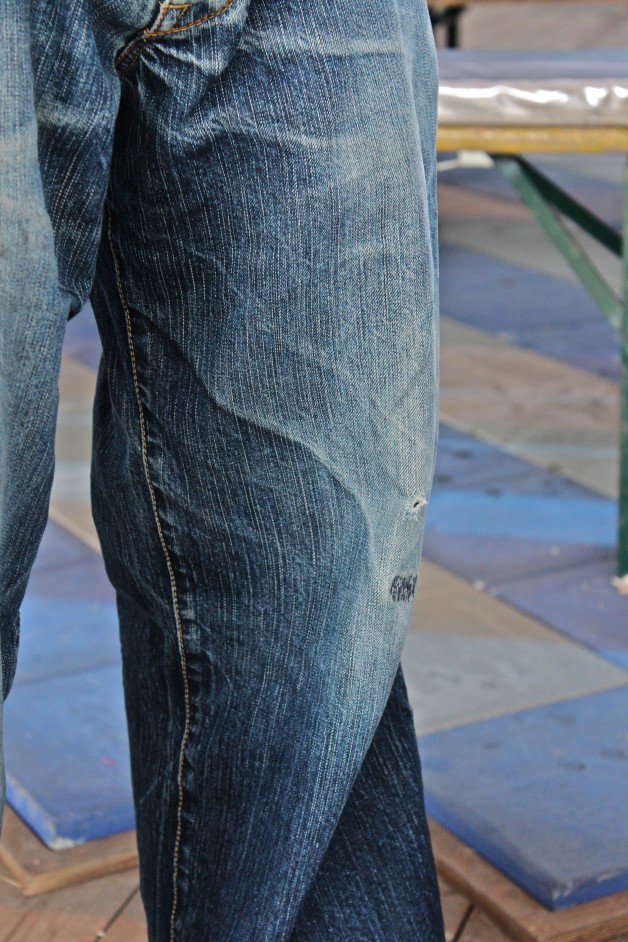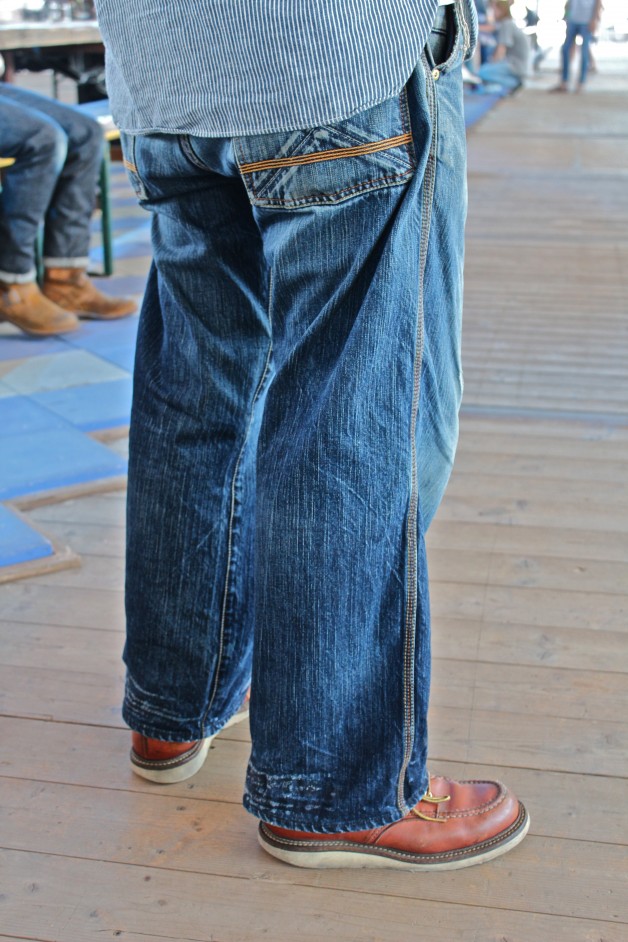 Nick Clements founder of Men's File. At first I thought he was Christer Mårtensson, who's actually 20 years senior to Nick. I hope he accepts my apologies. Nick was wearing a Levi's Vintage Clothing 505, which he has been doing for 2 years. Over that period of time he has washed the jeans around 5 times.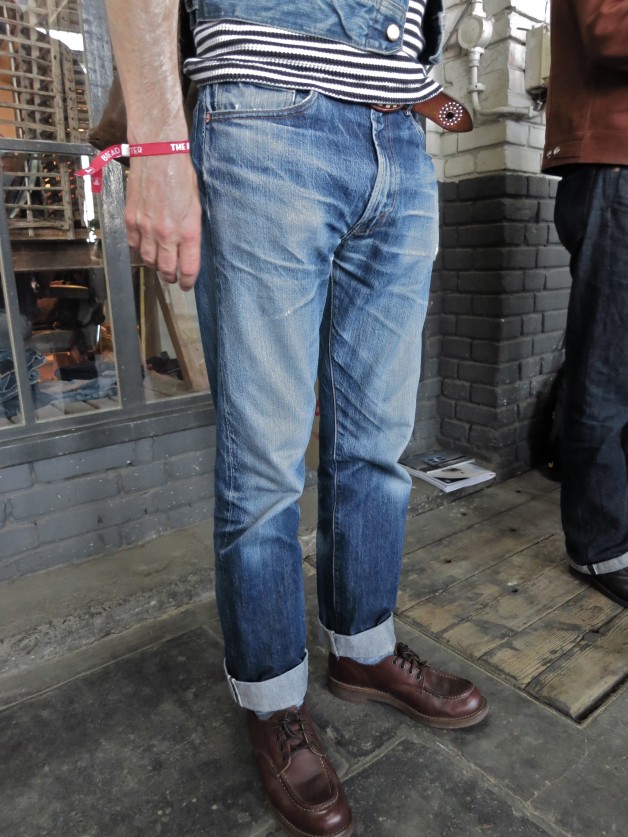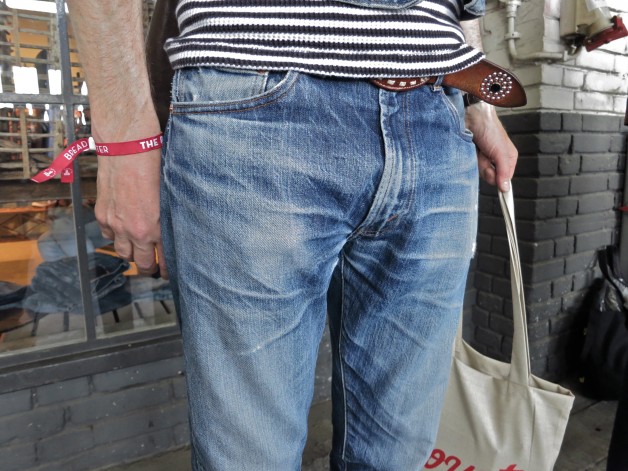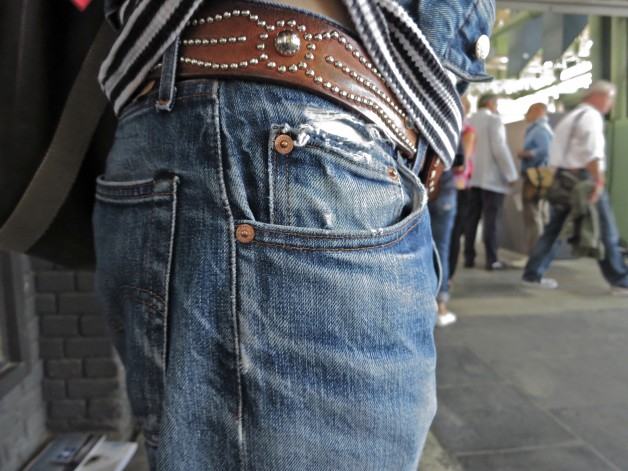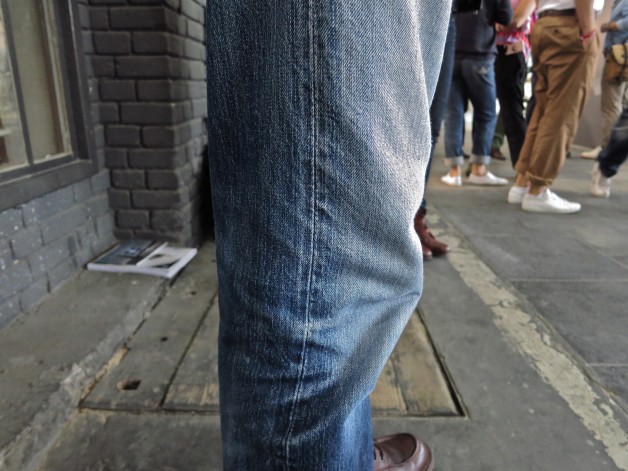 Mike (right), truck driver. Mike has been wearing this 1935 Mechanic Bib from Pike Brothers for the last 2 years. He has never washed the bib and he mostly uses it for work in his garage. The founder of the company, Fabian Jedlitschka, who's standing next to Mike in the picture, told us that this was actually the first run of the bib, which is the only to carry the logo on the front.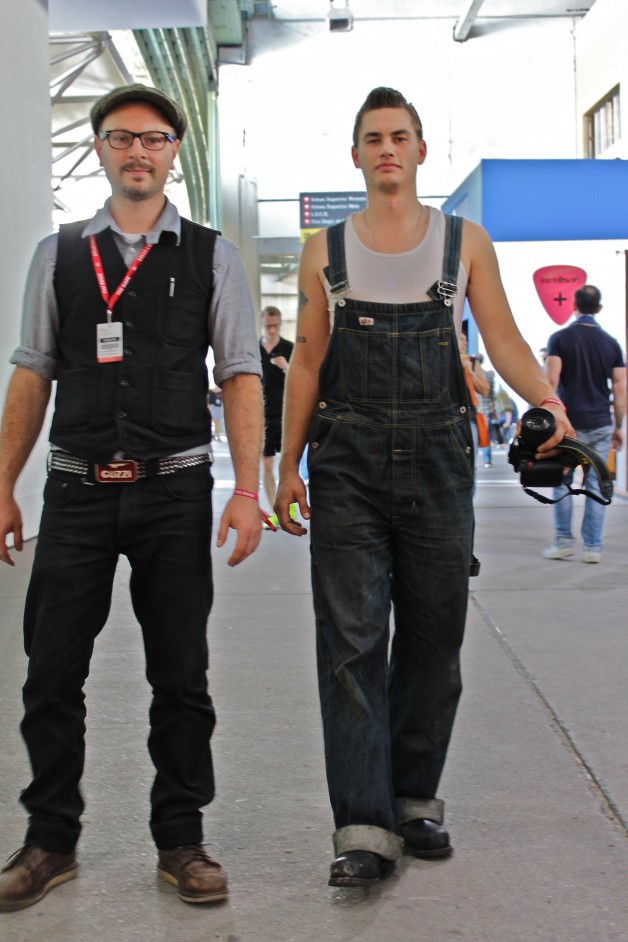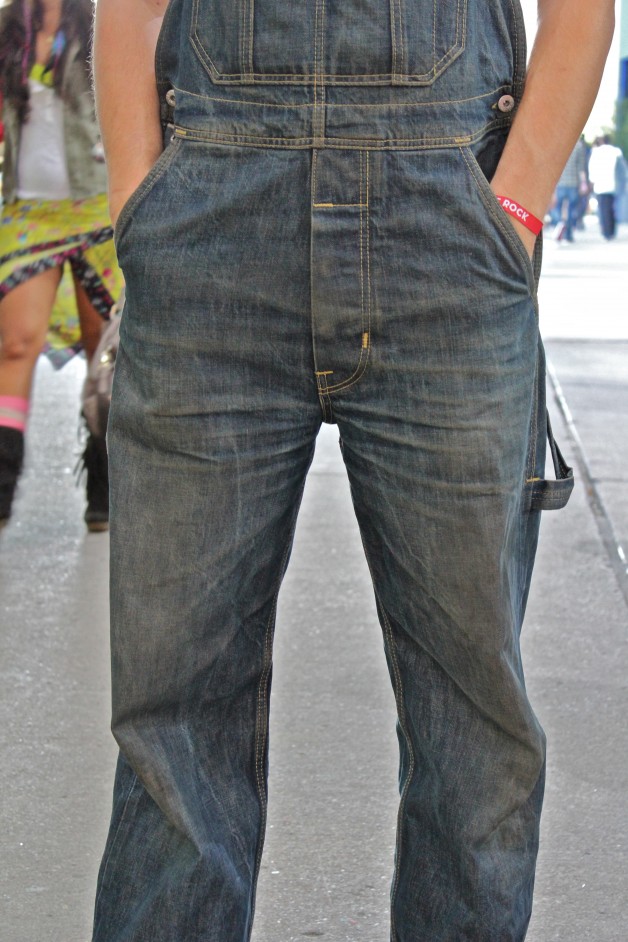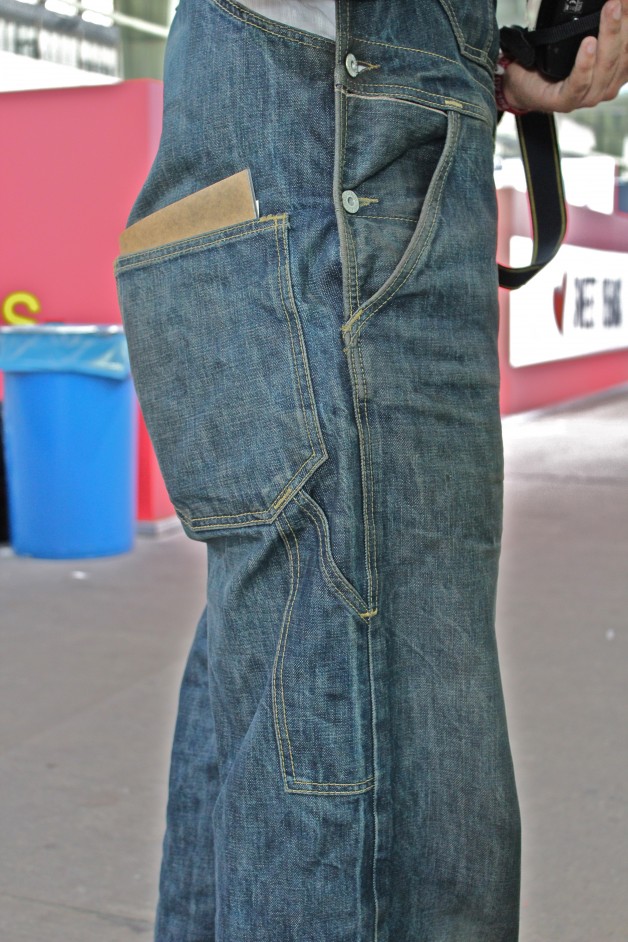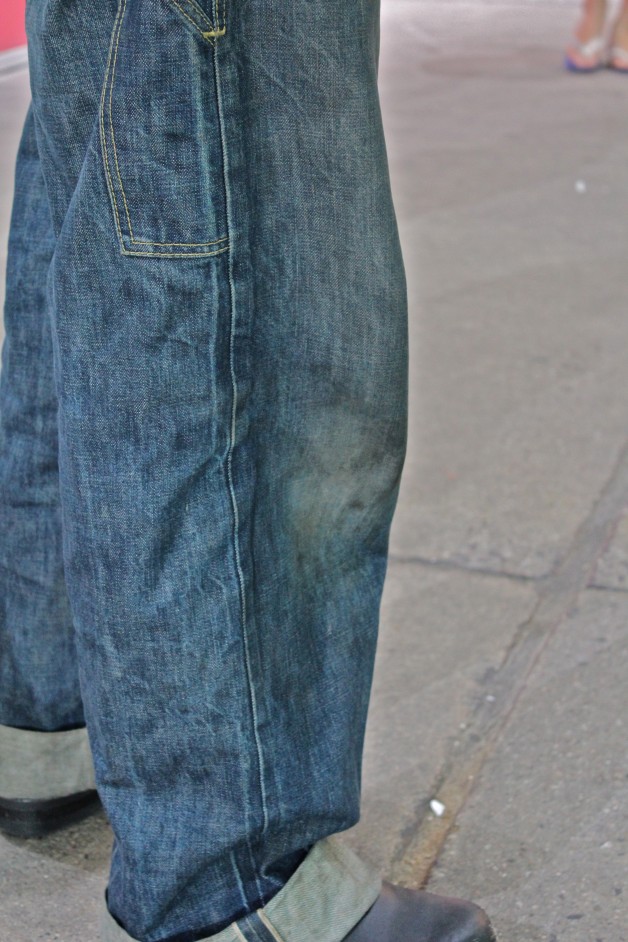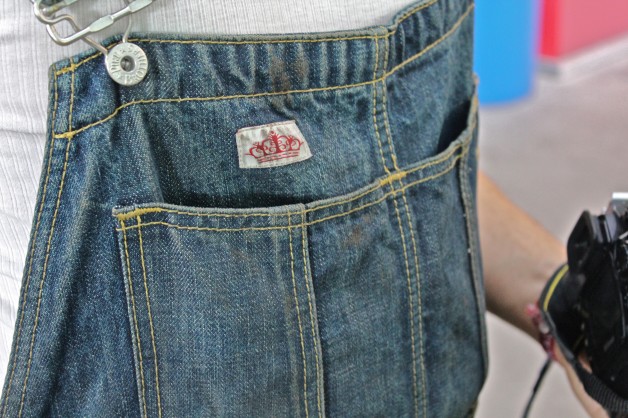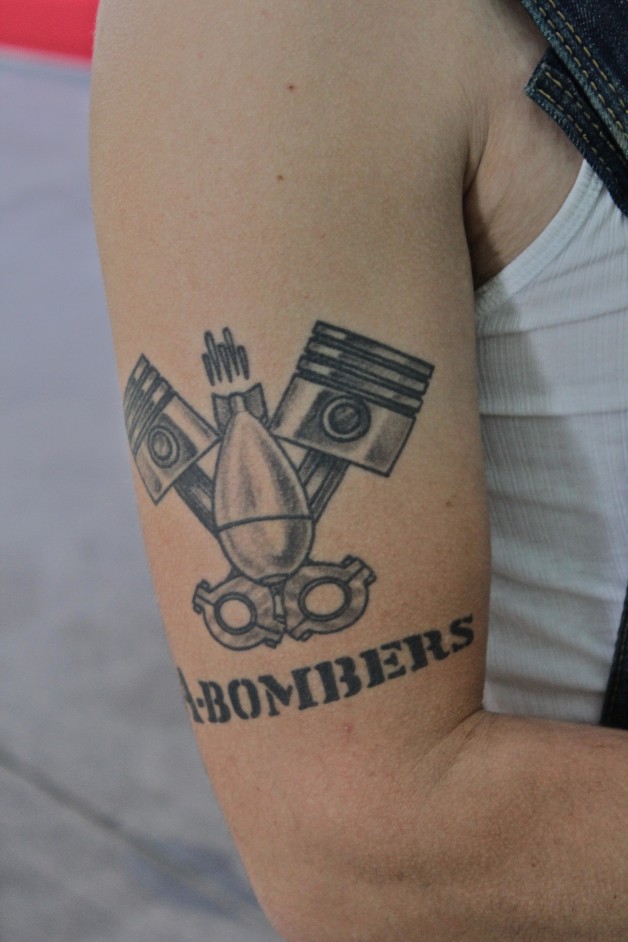 Dirk Thomas from Merz b. Schwanen. Dirk was wearing a pair of 1933 501 Levi's Vintage Clothing jeans that he had bought at Pauls Boutique in Berlin. When he bought them he was told that the jeans used to be raw. Also, notice the boots.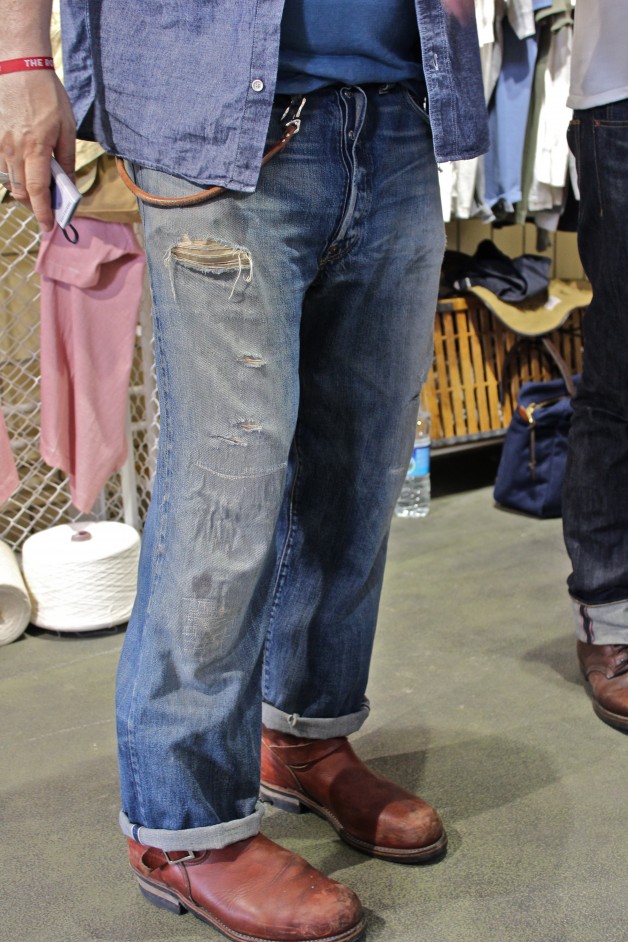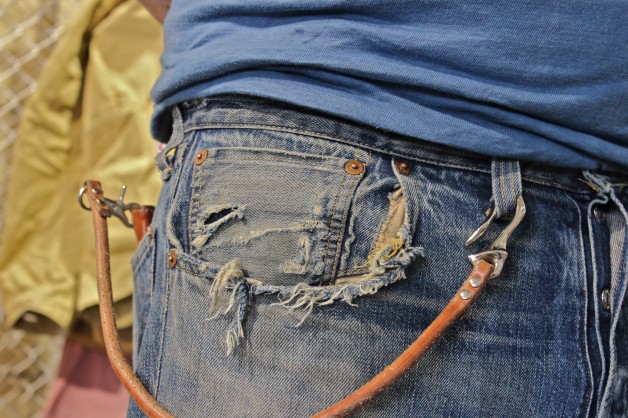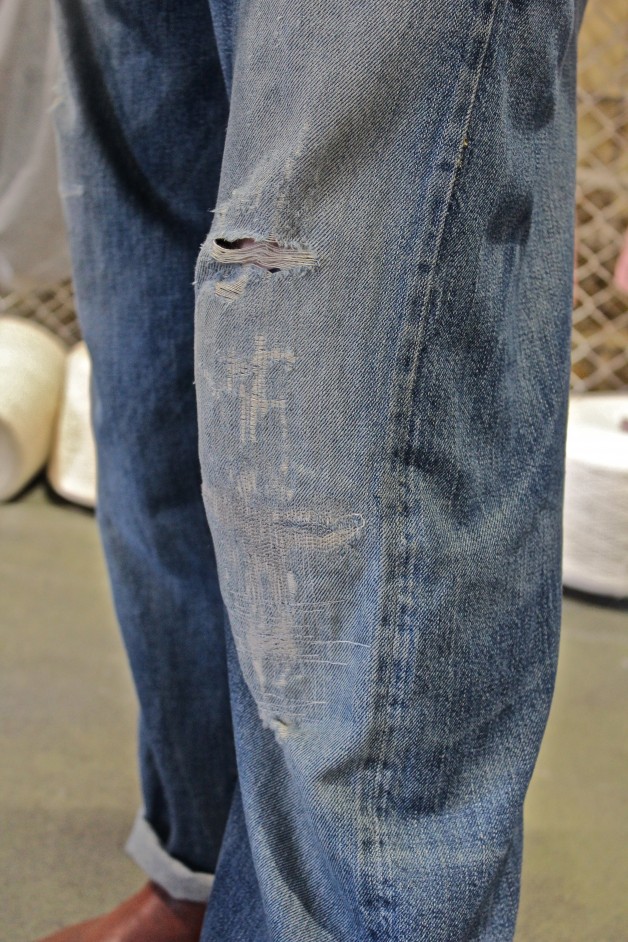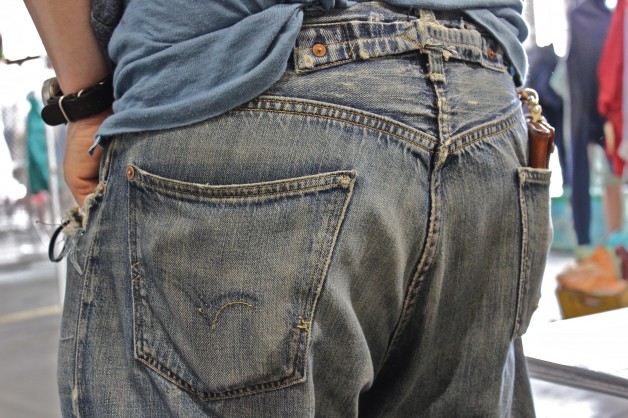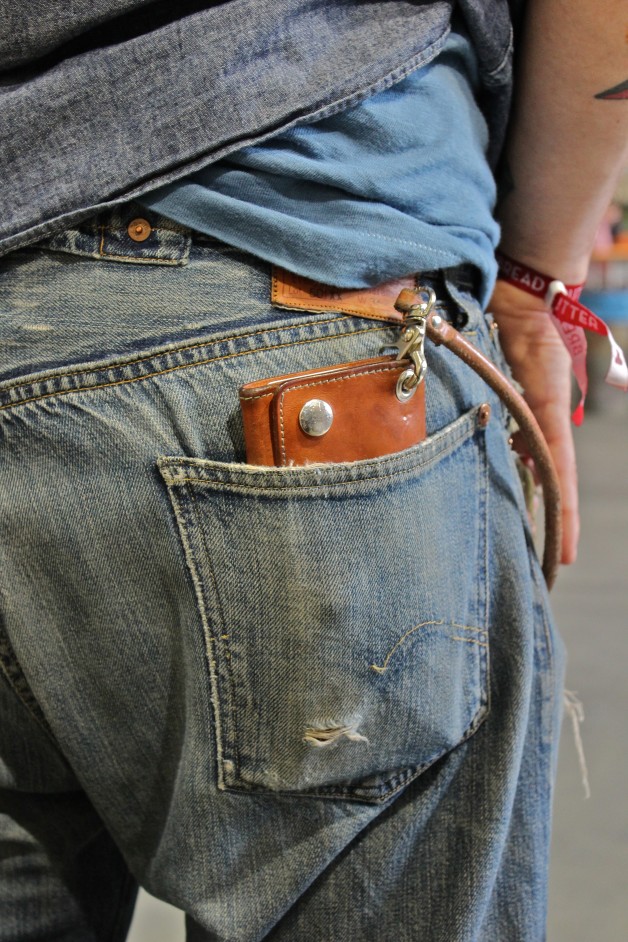 Christopher Bloor-Evans, men's denim designer from American Eagle. He was wearing a pair of old 501 jeans that had no labels or anything in them, but they were pre-worn when he got them.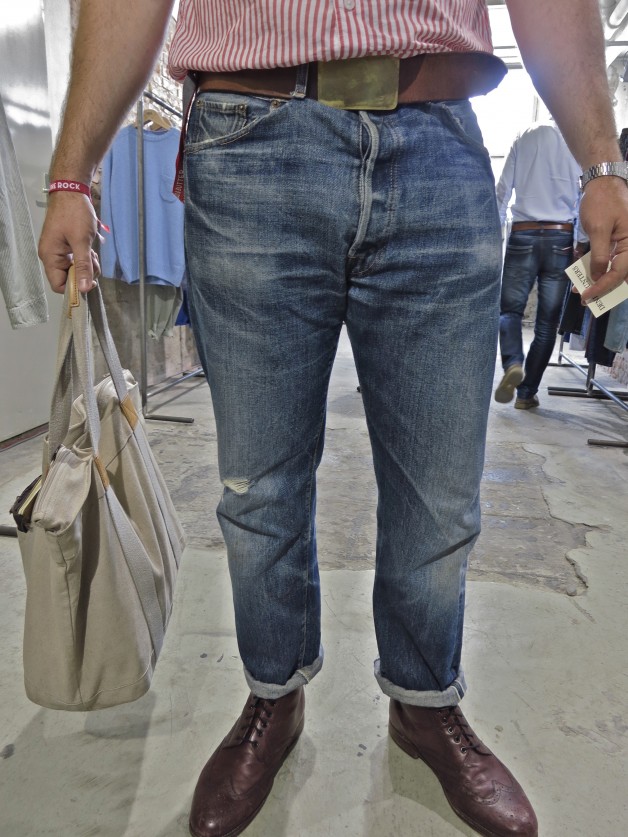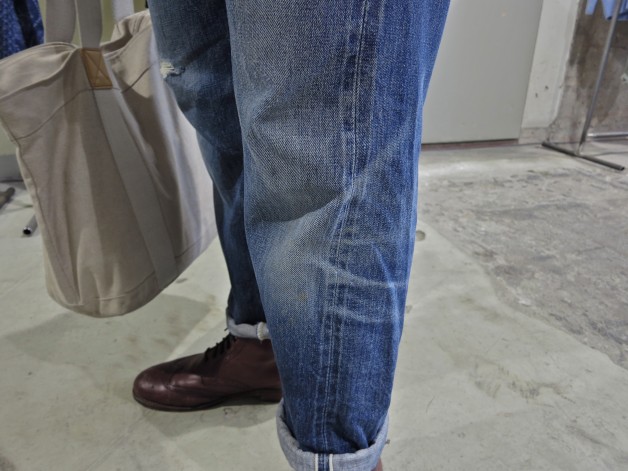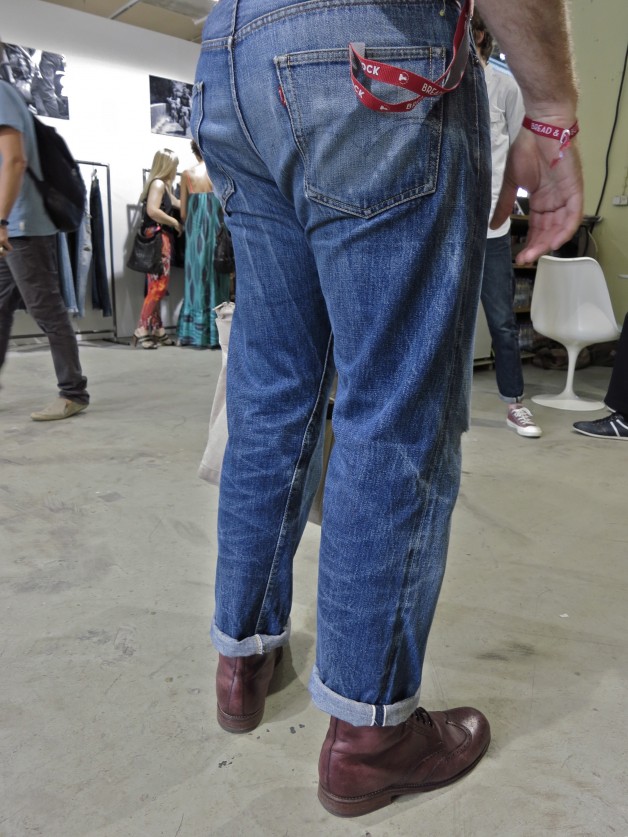 Wouter Munnich from Long John. Wouter has been wearing this pair of Eat Dust jeans from about one and a half years now and he has never washed them. Pictures are taken at the DC4/The Flat Head party at the DC4 store on Wednesday July 4.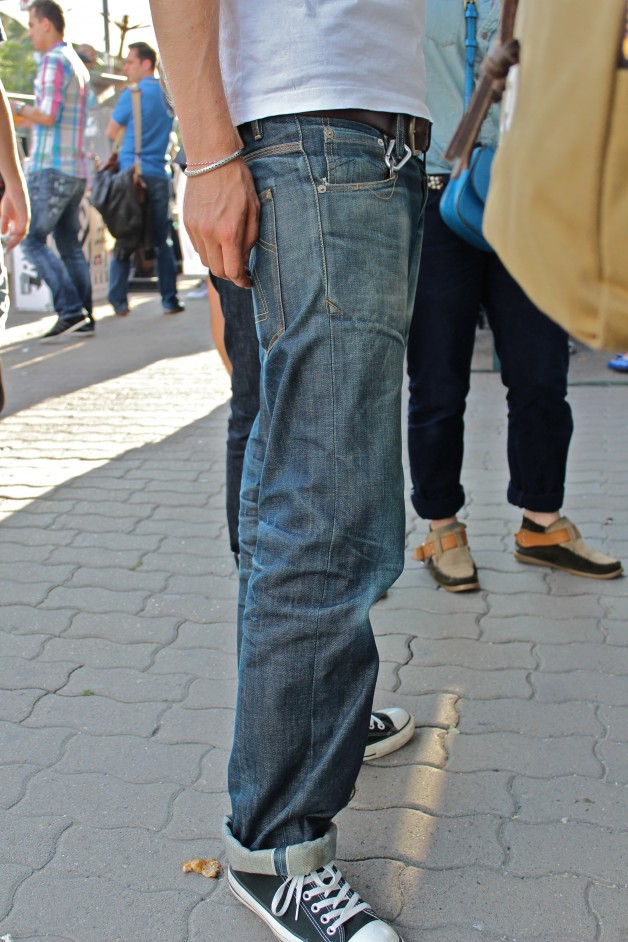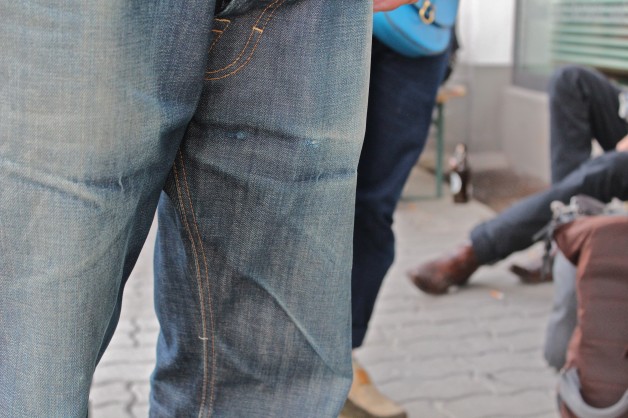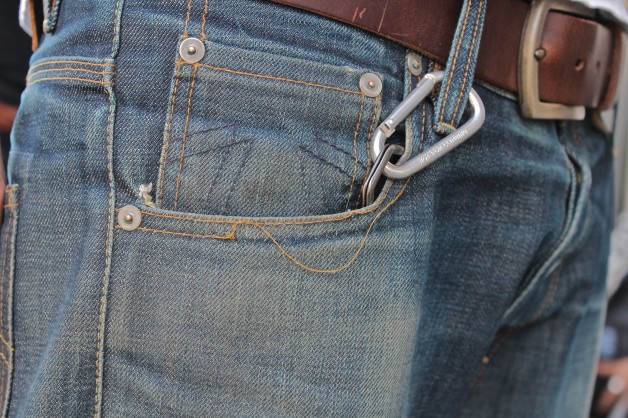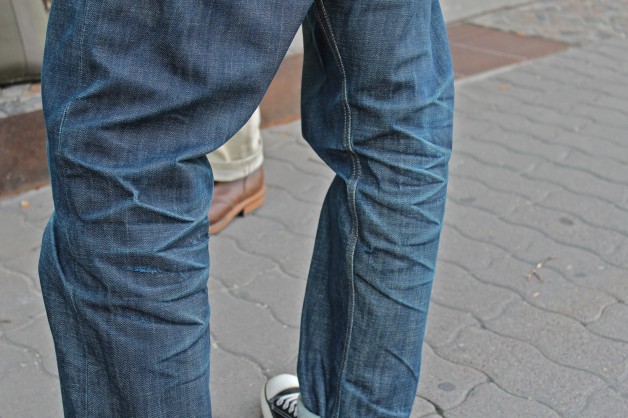 Anthony Rouas, the French representative of Mads Nørgaard. Let's just say that these jeans don't have the proper button stamp. Then you can figure out what that means. No matter what their origin is they are beautiful. The jeans were pre-washed when Anthony got them, but he has also given them quite a lot of wear and tear.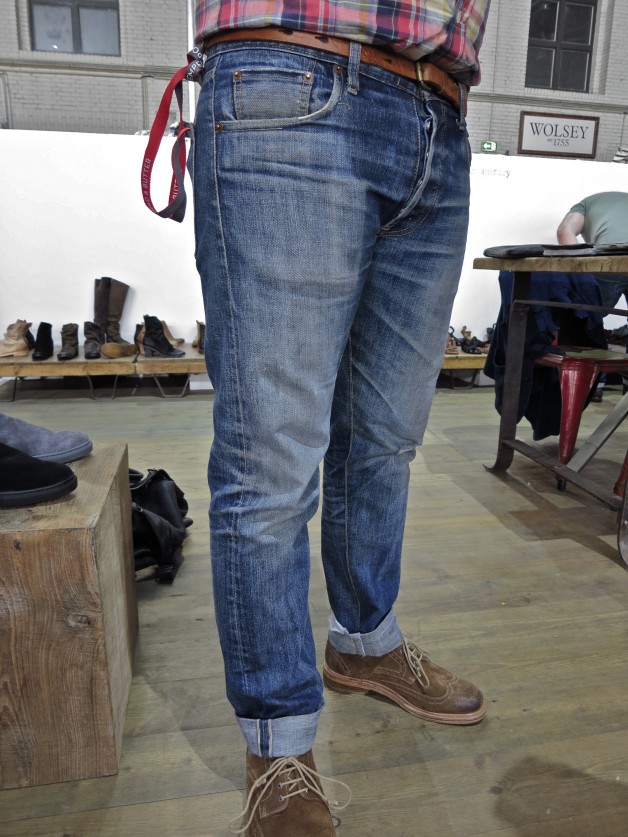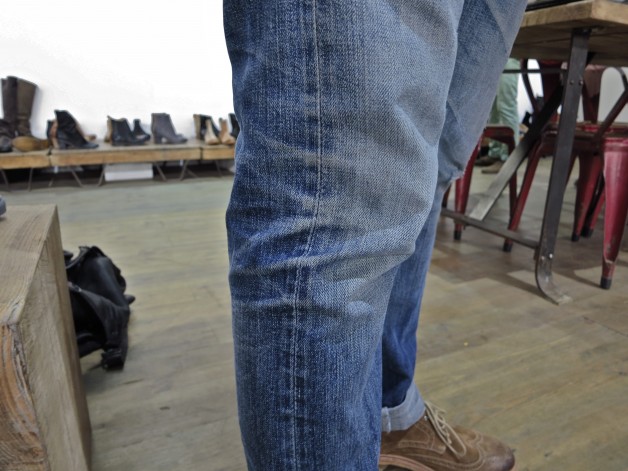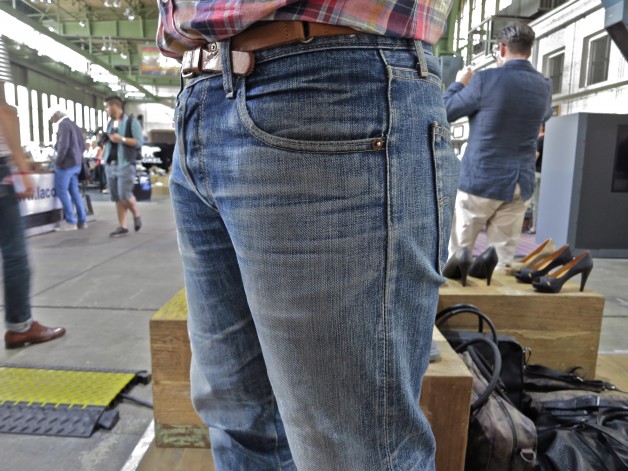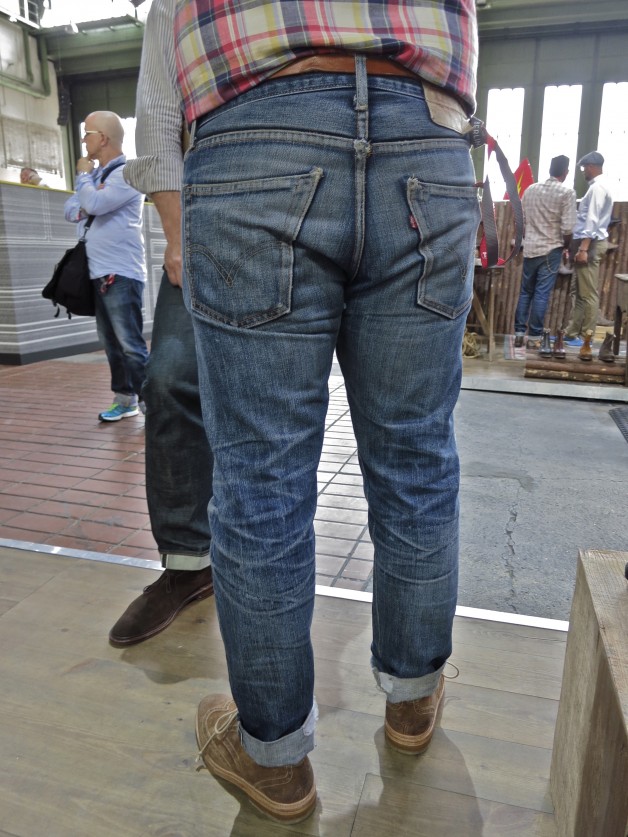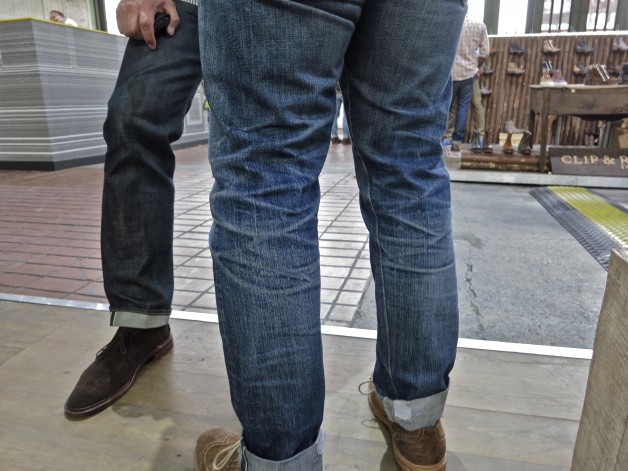 Norman Roberts from Aspecto, a chain of a retailers in the northern part of the UK. Norman was wearing a pair of Edwin ED39 in the Red Listed selvage. Over the 3 years he has been wearing them they've had about 12 washes.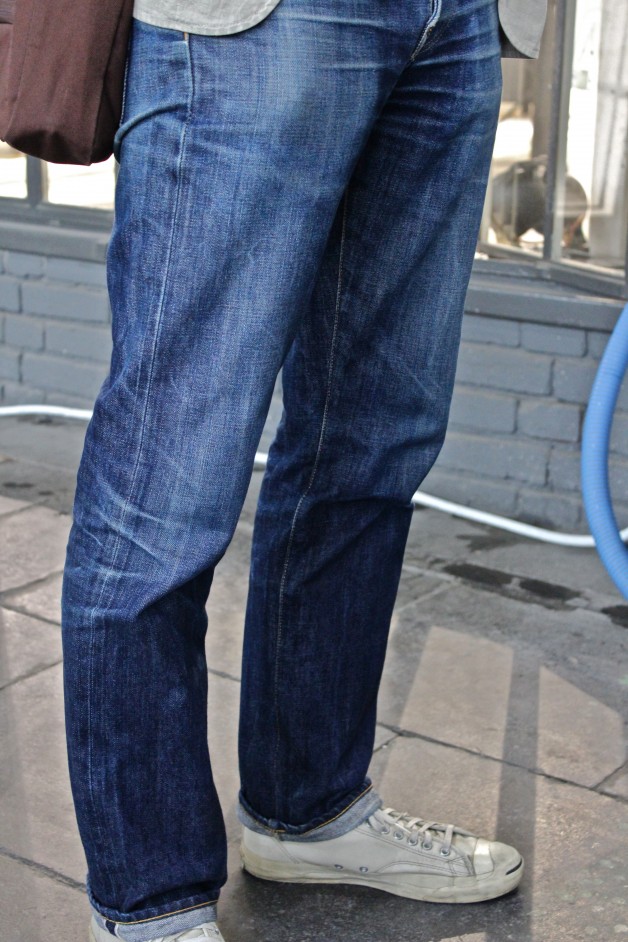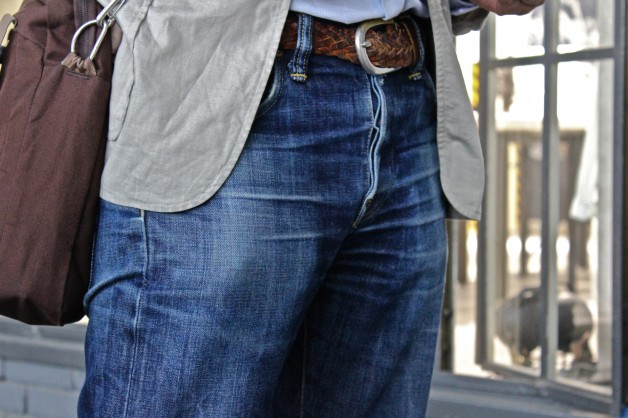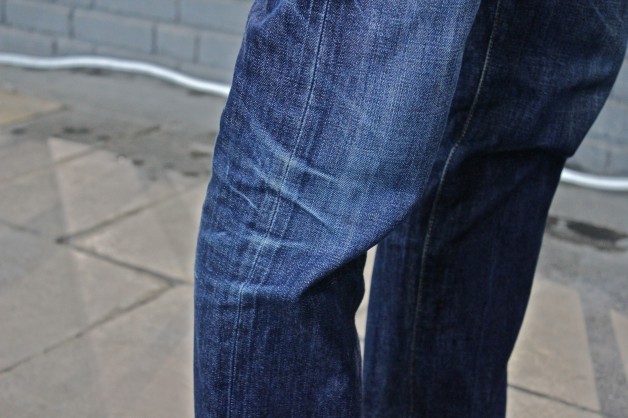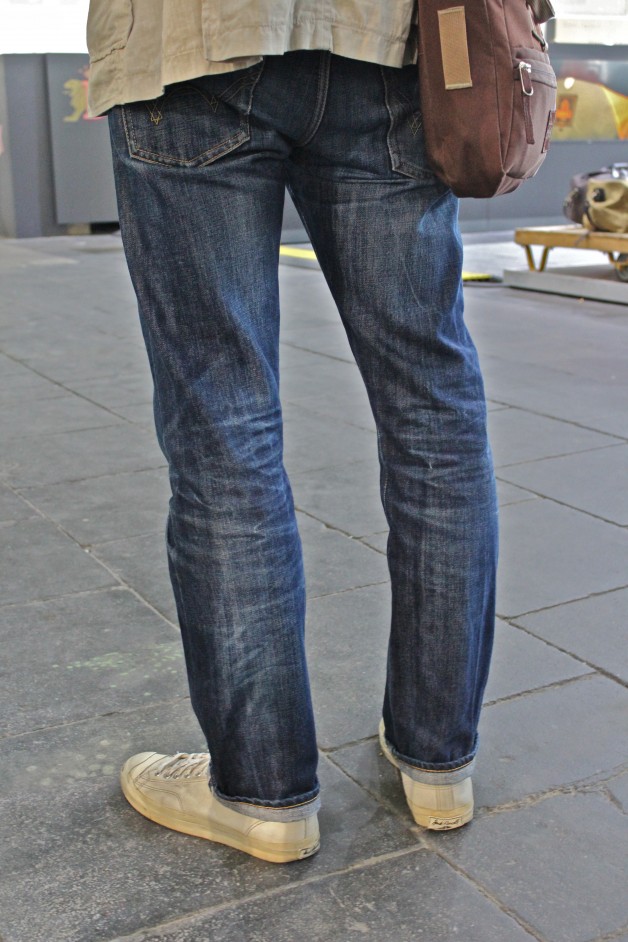 And of course Christer Mårtensson, founder of Peak Performance, now agent of Johnson Wollen Mills and distributor of Pendleton and Eastland Maine in Scandinavia. Christer was wearing his regular outfit consisting of his 1937 501 Levi's Vintage Clothing jeans from one of the wearing first collections and his 1980s oxford Red Wings with SuperSoles in portage red.