Red Wing Shoes For the Summer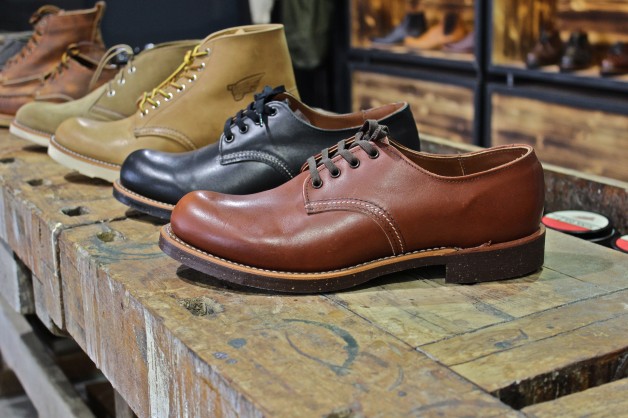 The news from Red Wing for spring 2013 season includes a selected line up of fresh and light shoes and boots designer for the warmer weather. The main attractions are these gorgeous shoes in brown and black with the classic cork sole you know from your Iron Rangers and a dog tail heel cap like the ones you find on Work Oxfords. They already made it to the top of my personal "must have"-list together with the Japan Special 7-inch round toe in portage red, the black Engineer boot and the SuperSole. I admit it, I'm a Red Wing addict.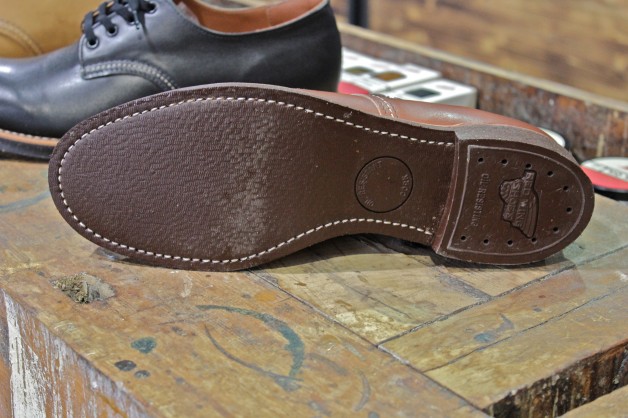 The face lift of the accessory collection is now completed and for the first time you can get Red Wing laces in Europe without ordering directly from the US.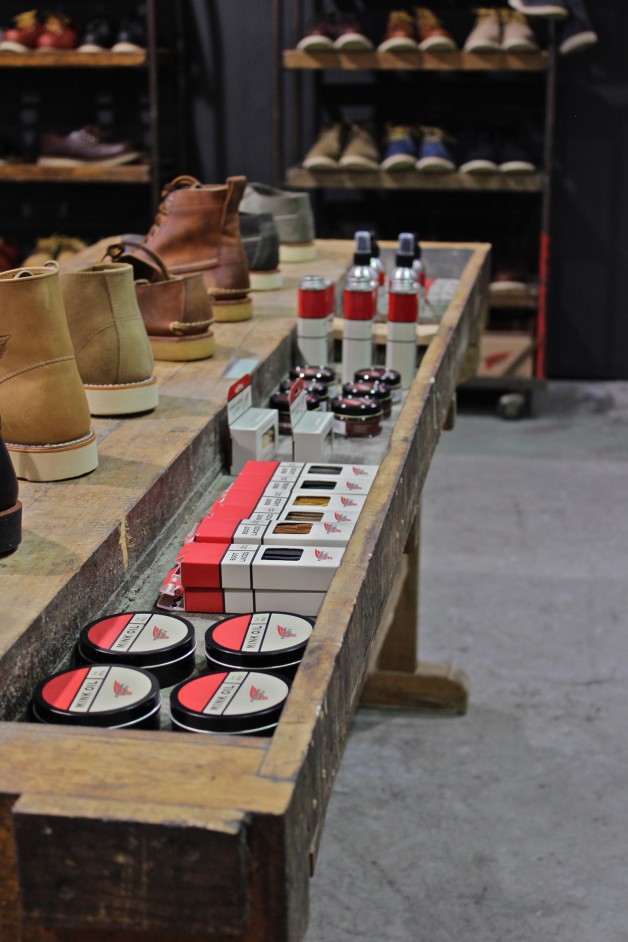 The handsewn in Maine chukka is presented in the olive Mohave rough out leather and a charcoal copper rough and tough in addition til the dark brown and oro-iginal from this spring. The charcoal rough and tough is rather interesting compared to the regular brown rough and tough because you don't see the changes in colour in the darker leather as clearly as you do with the lighter ones. But the subtle effect will be there. Marketing manager Wytse Hylkema referred to it as a "liquorice effect."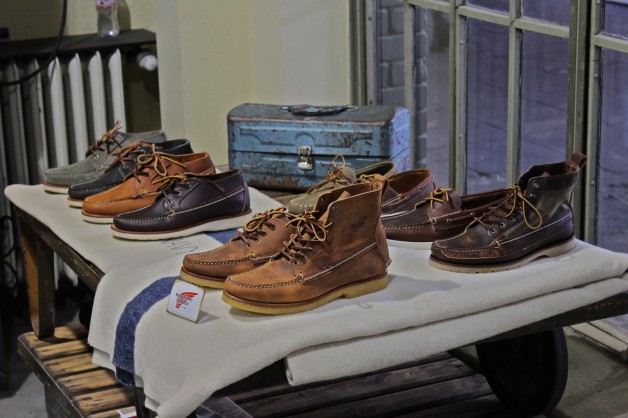 Other than that, the rest of the collection you might have seen before.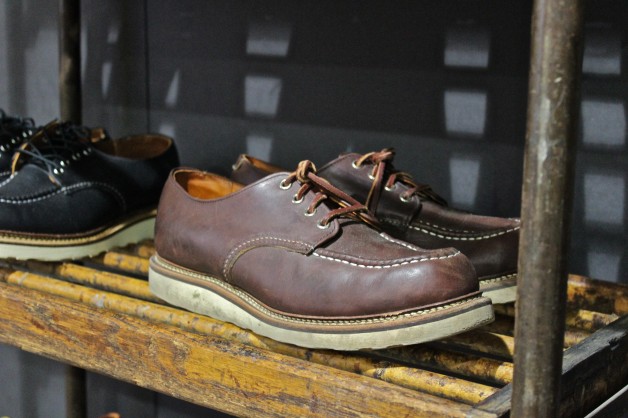 Worn in vs. new.
The Beckman Collection has become one of the best-selling series in the Europe for Red Wing. Sales are especially good with the 6-inch boot, but also the new shoes presented this spring has also been well-received.
This is one of the very first Beckman's from before it was known as the Beckman Collection – this particular pair was made in November 2006.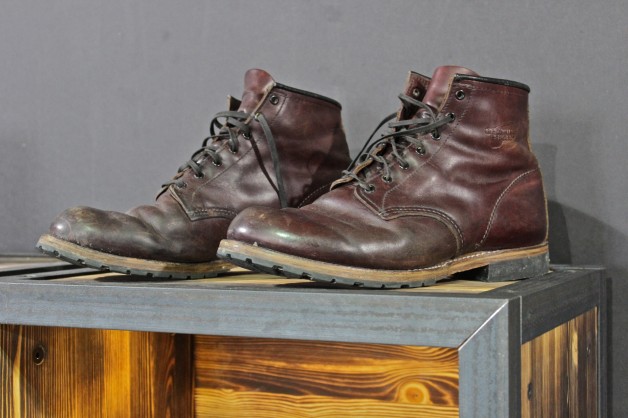 The ox blood 200 series is still looking good.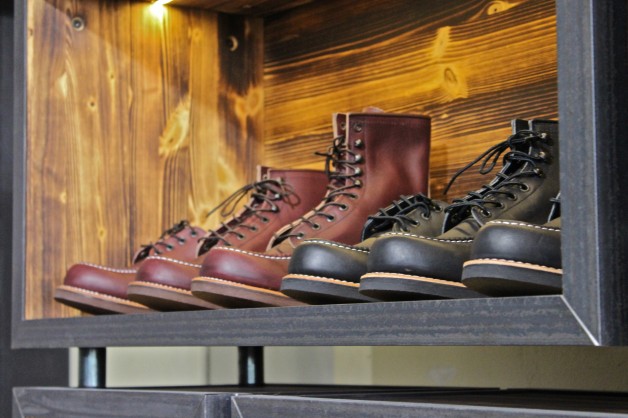 Take a look inside.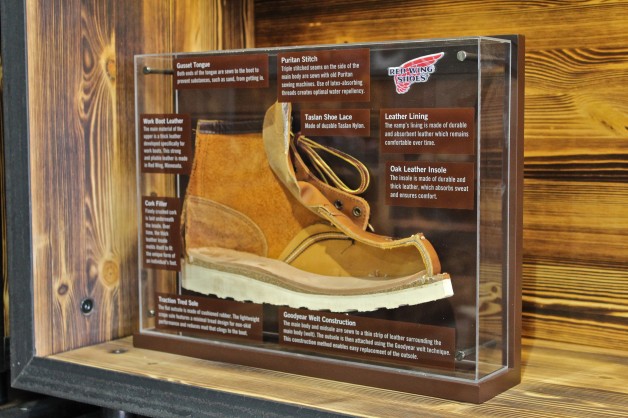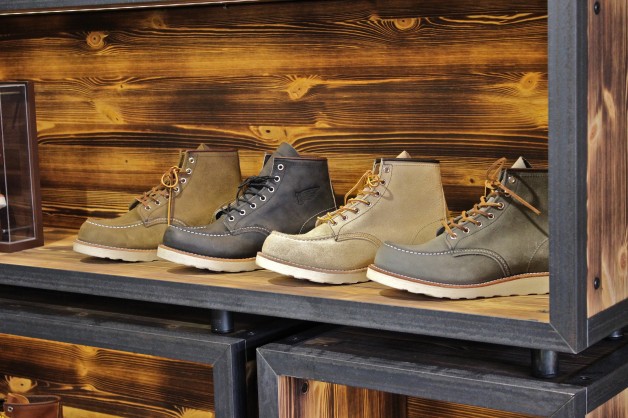 The SuperSole is definitely back!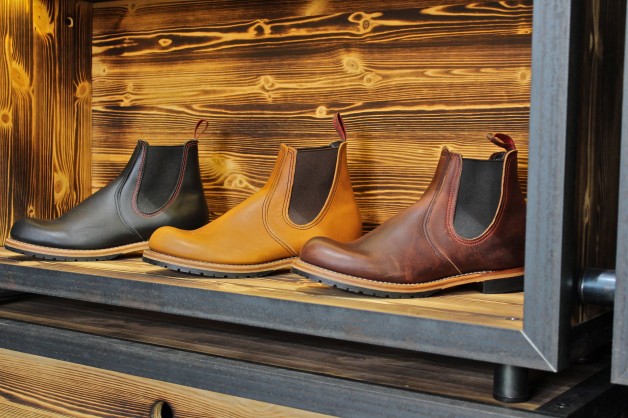 You can read more about the history of Red Wing Shoes here. You can also read more about what the company is doing to convince customers that the shoes and boots are meant to be worn all-year-round and not only during winter. Click here.
Words by Thomas Bojer.