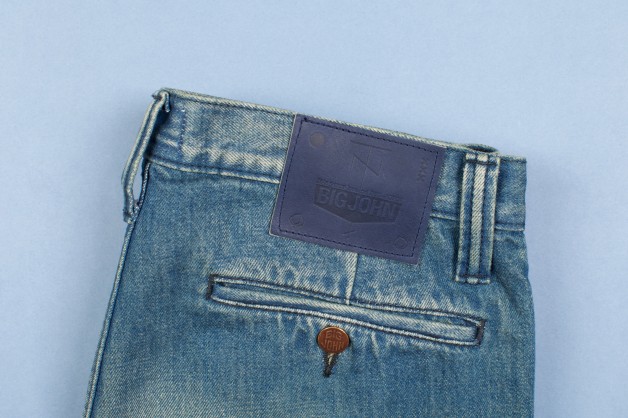 The trendsetting denim lovers from Tenue de Nîmes and Japan's oldest jeans brand Big John have teamed up to make a contemporary interpretation of the traditional work chino in a washed natural vintage selvage denim based on the characteristic 'Ruri' material. The vintage naturally faded look was created using Big John's "Big Washing 365" technique, a treatment inspired by a pair of light blue 'Ruri' denim that was worn for 365 days straight. The fit is a 21st century 'Italian' fit, as they describe it.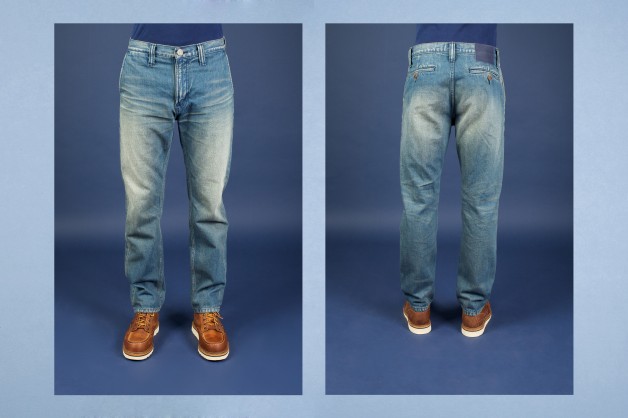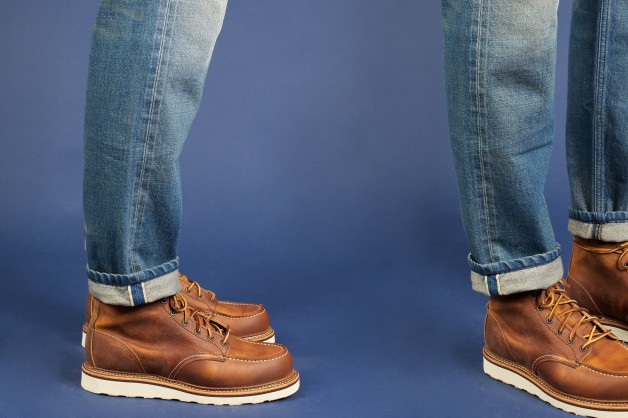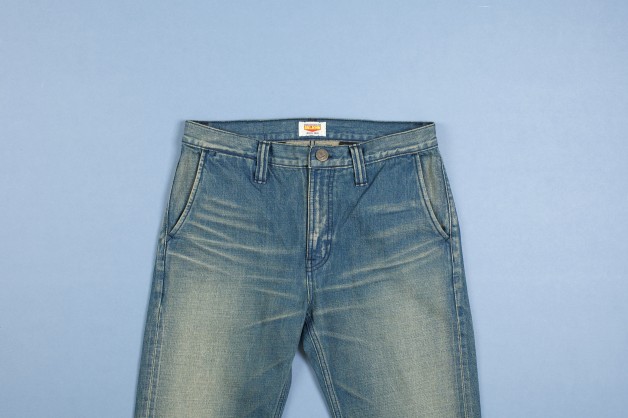 As you may have read in the article about the history of brand, in the 1960s Big John introduced their first pre-washed jeans in Japan, in order to satisfy the growing demand of their discerning customers. The Japanese were accustomed to the soft fabrics of the imported second-hand jeans from the U.S.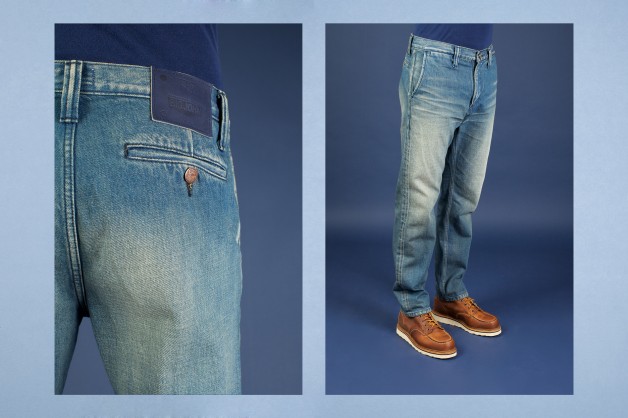 The dual – logo patch is made from a heavy weight navy blue leather with the Tenue de Nîmes and Big John logo embossed. All the jeans have the Tenue de Nîmes top-button that refers to a 1st century BC Roman Empire coin from the French city of Nîmes. The jeans are limited to 24 pairs – made in Japan naturally – and they're exclusively for sale at Tenue de Nîmes. Buy your own pair here.