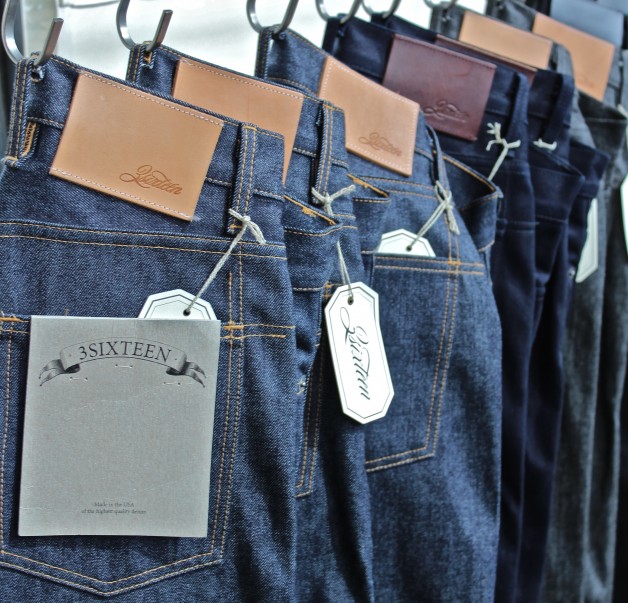 In terms of philosophy and approach, 3sixteen and Rope Dye are almost the perfect soulmates. It's all about an honest simple product and sharing your knowledge and passion by creating something you can truly vouch for. The aim of 3sixteen is to produce the highest quality clothing and accessories, using premium materials and quality American manufacturing. Every pair of 3sixteen jeans is made in the US, handsewn in San Francisco and the star of the show is the textile; the denim is developed in collaboration with Kuroki Mills in Okayama, Japan, and woven specifically and exclusively for 3sixteen.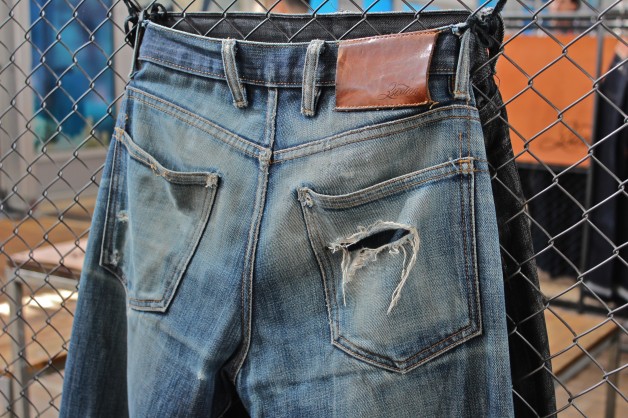 The brand was founded in 2003 and the company philosophy is rather simple: What they make is who they are. Long before owners Johan Lam and Andrew Chen decided what to produce, they knew what they wanted 3sixteen to be: a company they could believe in, whose practices exemplify both a pursuit of honesty and a commitment to excellence in their business. And they strive to apply their core values to everything that they do.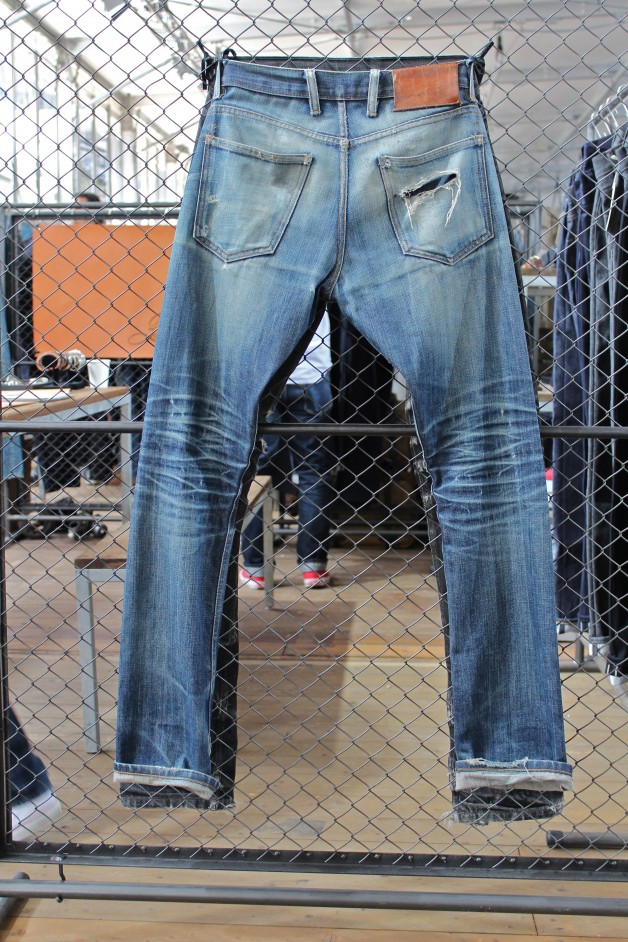 The collaboration with Kuroki has given 3sixteen a unique opportunity to develop the hand of the fabric, how it feels, how it ages, wears down and the weight of it. It's literally a coup for a brand their size to be able to work with mills like Kuroki, and most small independents have to buy stock denims.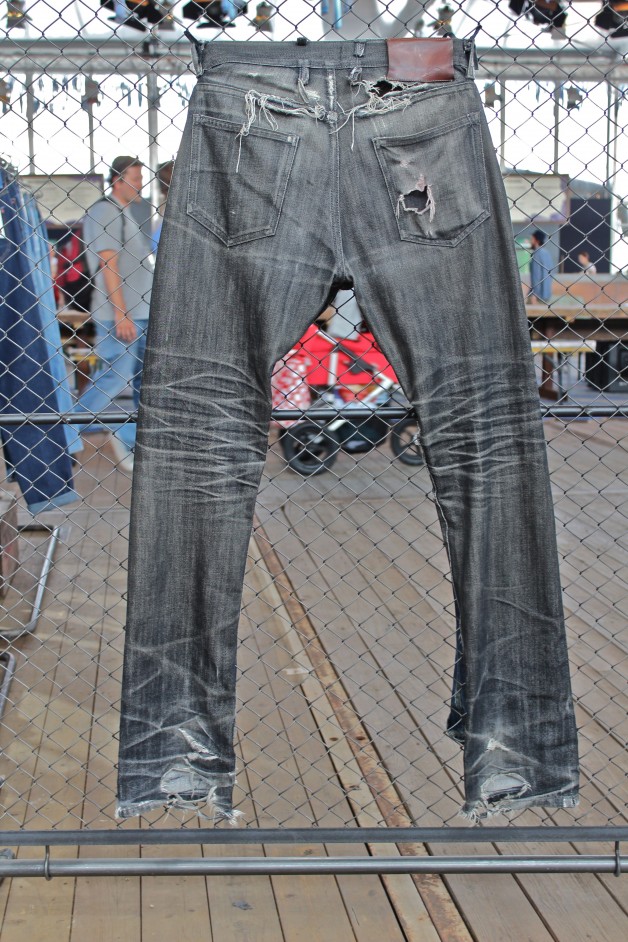 The products are built with a focus on lasting construction, attention to detail and subtle marks of craftsmanship. Not everything in life looks better with age; but a pair of 3sixteen jeans do. 3sixteen don't manufacture our goods in the US because of trends or marketing opportunities, but because they find it necessary to create the kind of business they are committed to. They believe that respect for the practical considerations of the products, as well as the styles that have come before them, will yield both an approach and an end result that they can be proud of.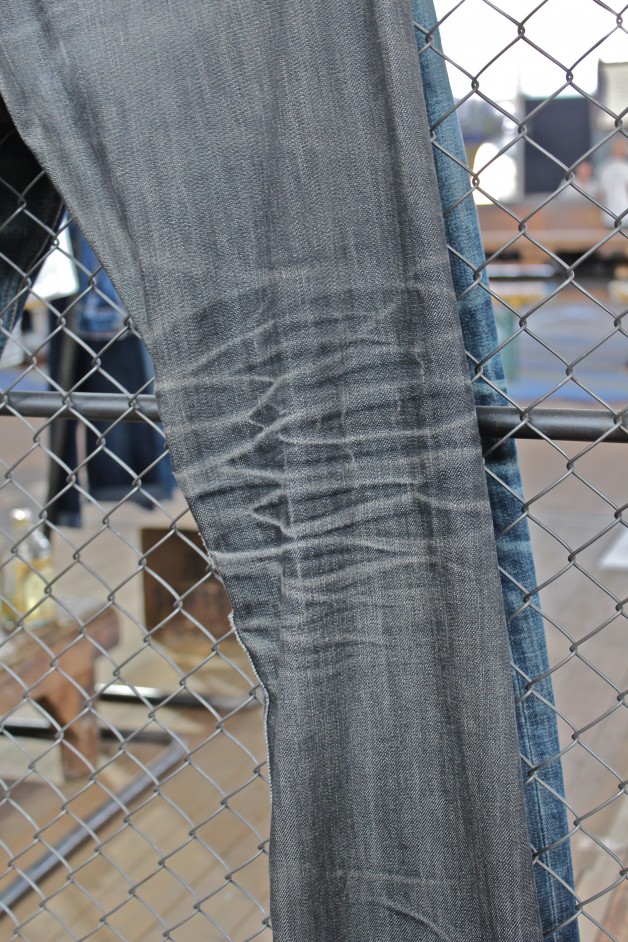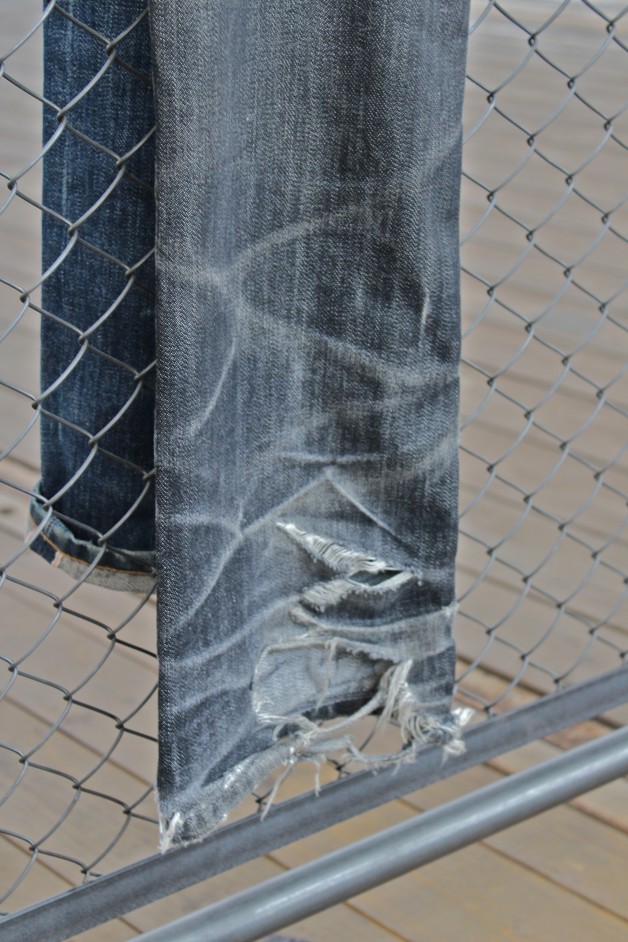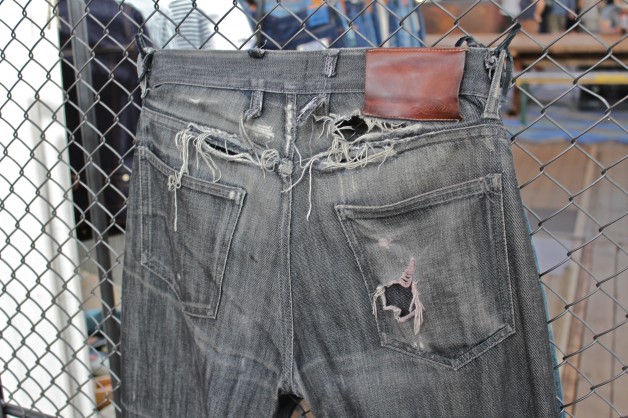 The quality stands for itself without any branding. The label patch has a small insignia and the the back pockets have some expended stitches at the corners, but that's all for functionless design details. Also, it's important to be able to keep the jeans at a reasonable price point starting at $215. The two owners of the brand are also co-owners of Self Edge where 3sixteen is sold as an in-house entry level price starter jean. 3sixteen is a great way for new customers to get into a pair of premium denim jeans without spending $400-500.
3sixteen offer three men's fits: SL (straight slim), ST (slim tapered) and the new classic cut with the traditional straight back rise in the 501-anti-fit style.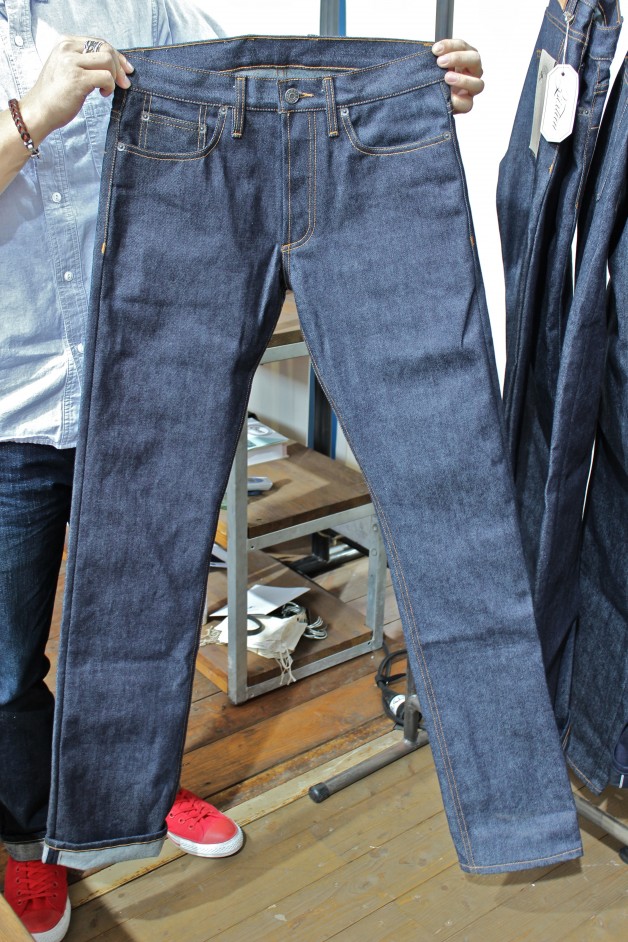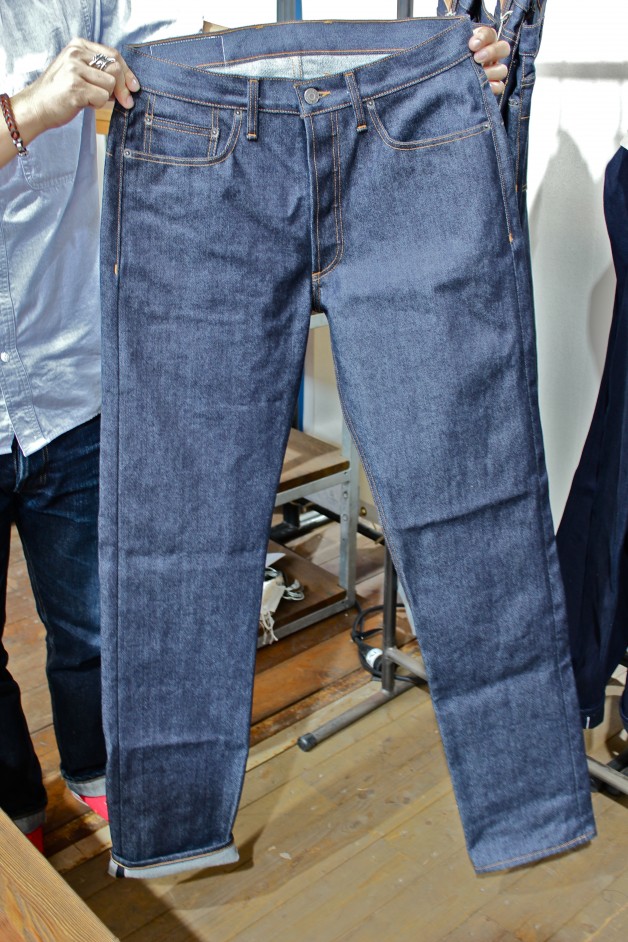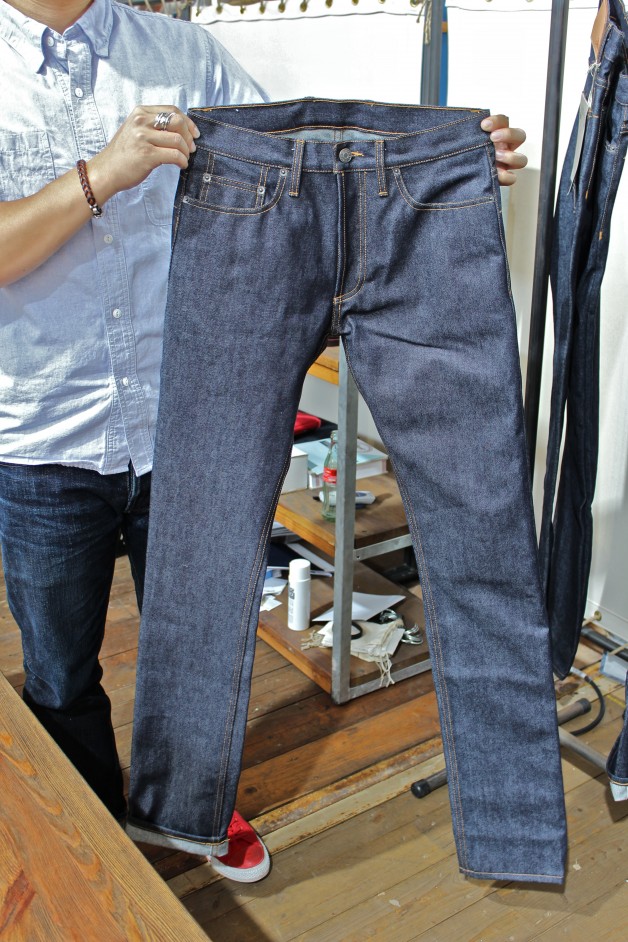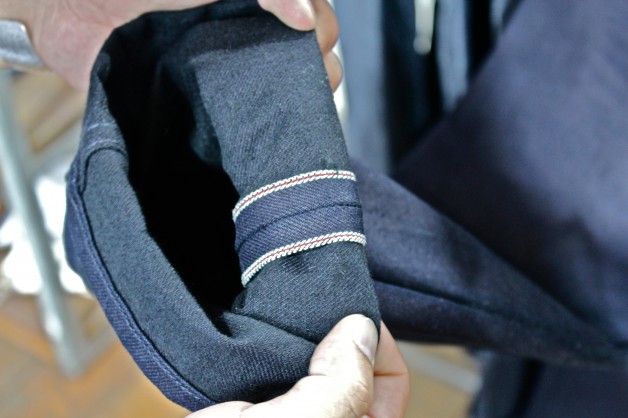 This is what they call a shadow fabric with an indigo warp yarn and a black weft yarn.
Leather accessories and leather patches are made by Tanner Goods and the knit beanie is made of Italian merino wool and knit in New York.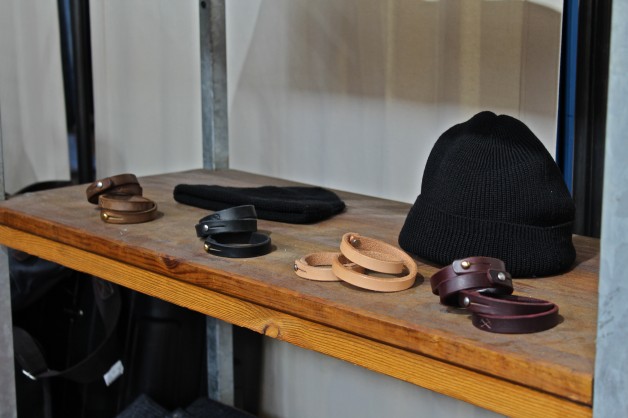 T-shirts are made of heavy Canadian jersey sewn in New York, available in black, white and heather grey.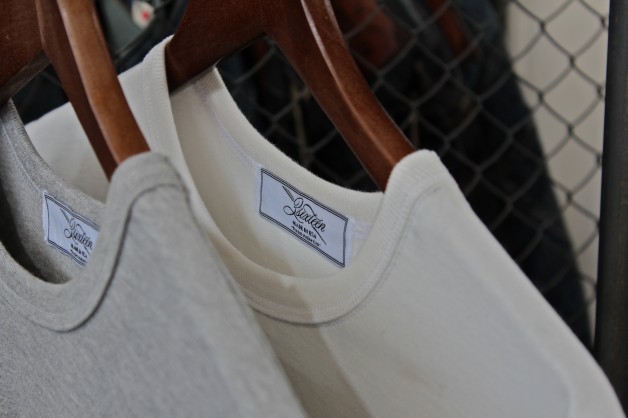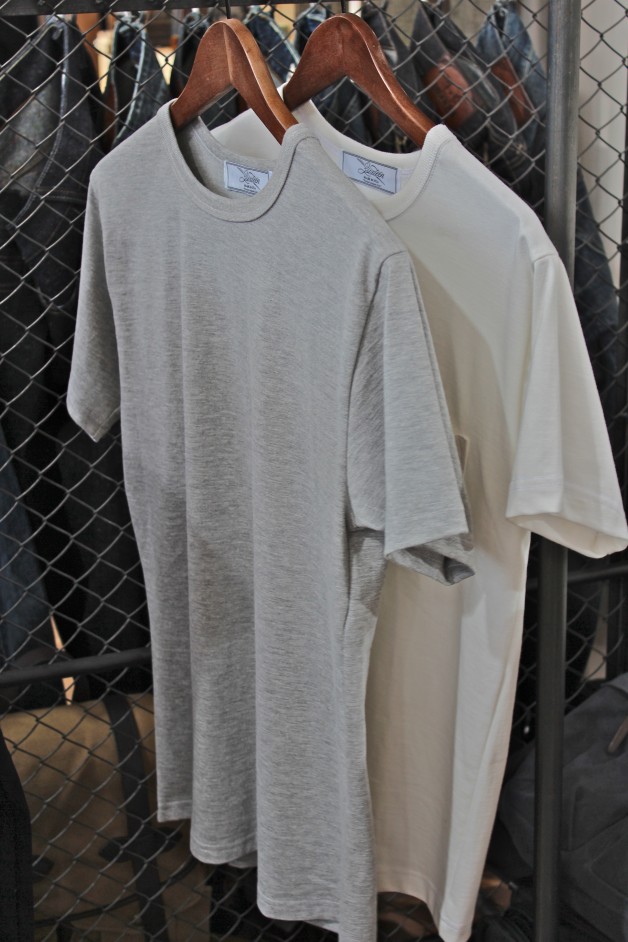 The Self Edge jewelry (which is available at Burg & Schild and VMC) is all handmade by native American jewelers.
The next big thing for 3sixteen is women's jeans. They've had success in doing women's jeans for Self Edge and now they are introducing three women's styles that will be offered for wholesale in Europe. And it's already a success; you'll be able to find the women's jeans in every store next spring. The reason may very well be that contrary to the women's jeans that the Japanese companies offer, the Cone Mills fabric that 3sixteen use for their women's jeans is sanforized and has a little bit of stretch in it. Also, the style and cut is fitted much more to the female body. 3sixteen offers three fits: skinny, bootcut and slim.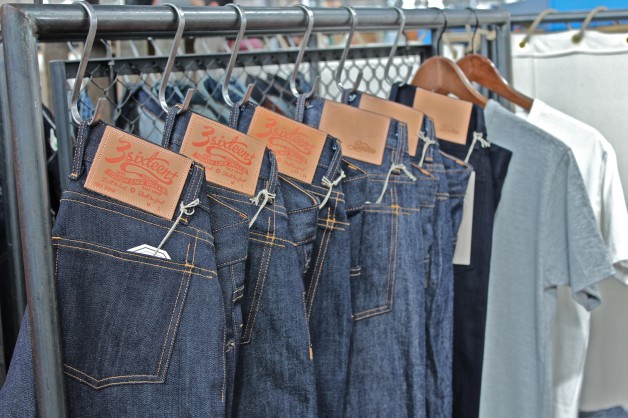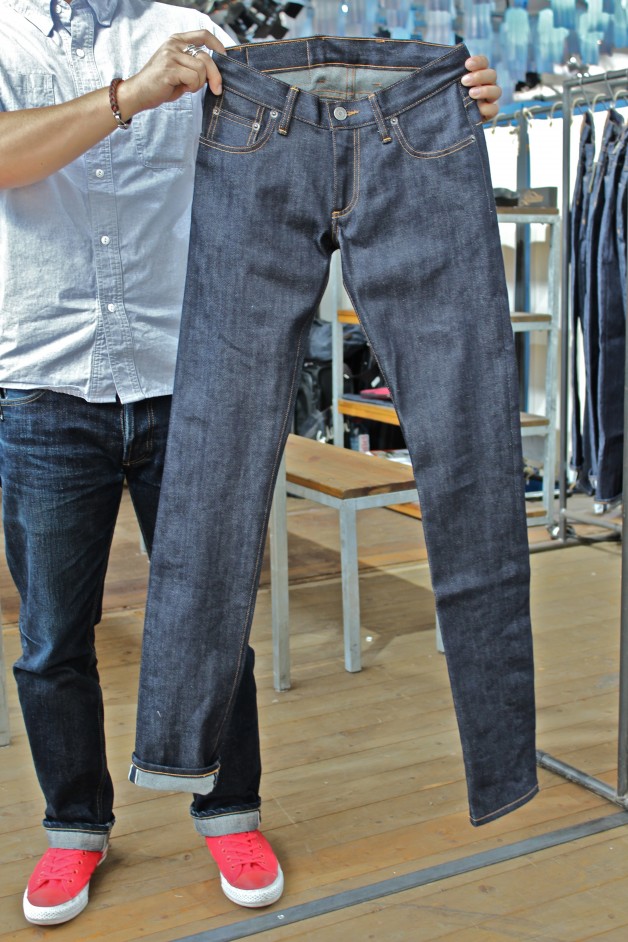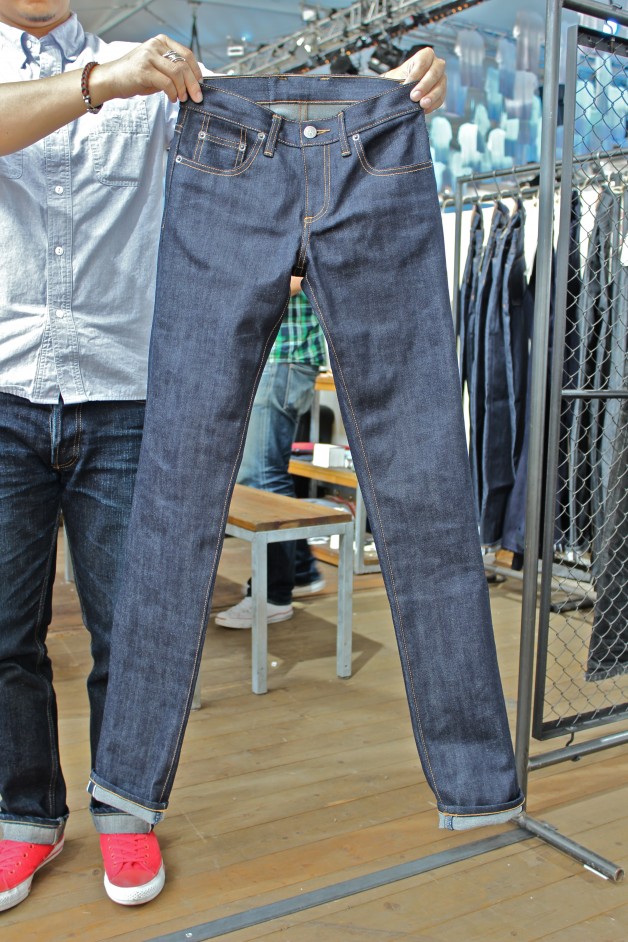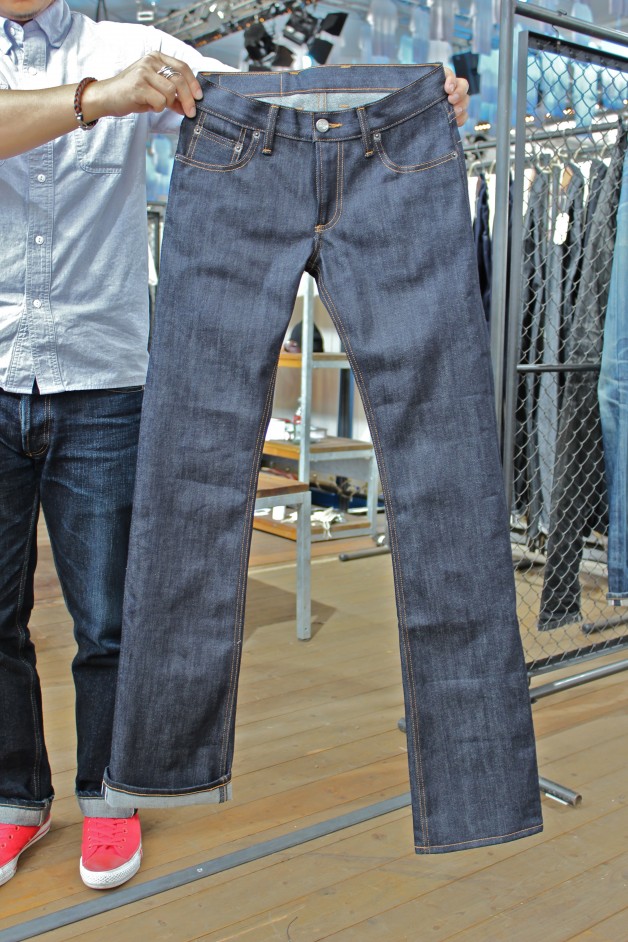 To read more visit the Self Edge website. In Europe the brand is available at premium denim retailers like VMC in Zürich, FOUR in Amsterdam and Burg & Schild in Berlin. Find out more about 3sixteen from their website or by emailing the guys at [email protected].