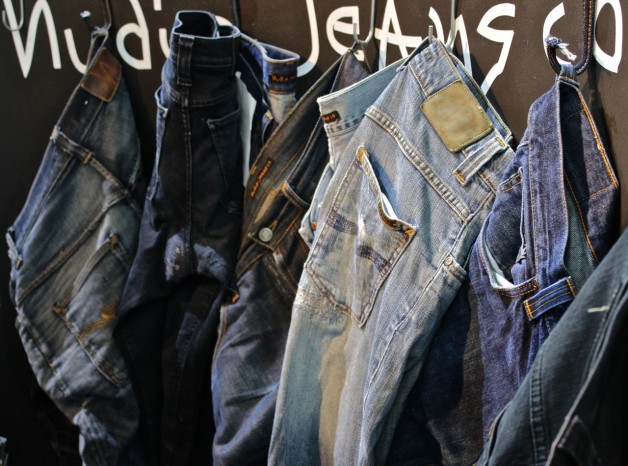 On the outside, Nudie is the cheeky and rebellious tweenager that dyes her spiky hair black and wears her patched up dry jeans tight. But on the inside she has a heart of gold and a dream of saving the earth – or at least the denim industry. And she has a plan. Nudie Jeans Co proudly holds the market leadership of sustainable denim production and since 2006 the declared goal has been a completely organic jeans collection. From this fall it became a reality with all dry, stretch and selvage jeans being made of 100% organic cotton.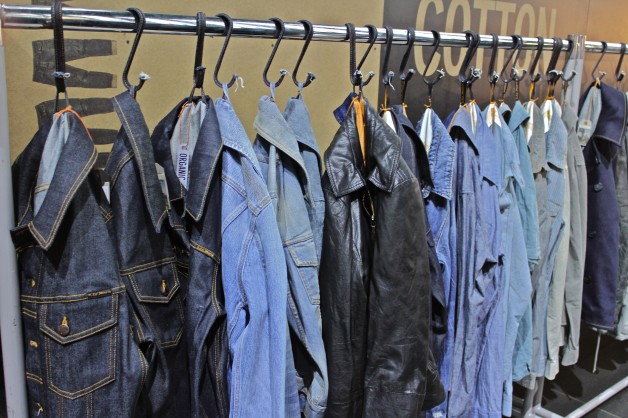 Going organic has forced Nudie to change the way they work. In the beginning, most of their denim suppliers had only few if any organic denims. But with the growth of the company, they have reached quantities that has given them the opportunity of developing their own fabrics instead of buying from the suppliers' standard collections. To founder and creative director Maria Erixon going organic has nothing to do with trends or marketing schemes, it's simply part of the company DNA and a question of lifestyle.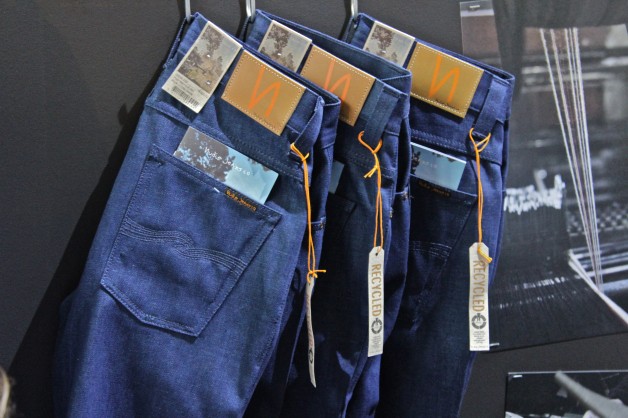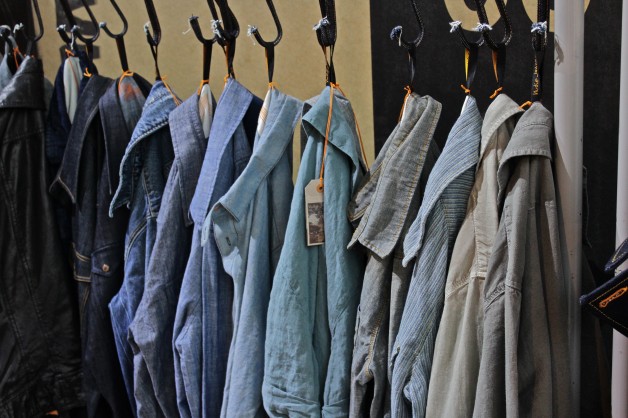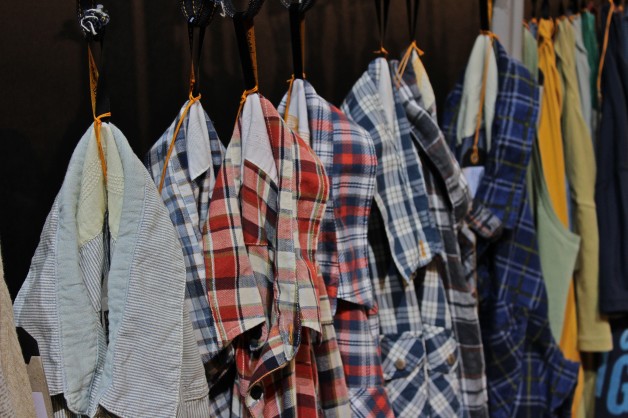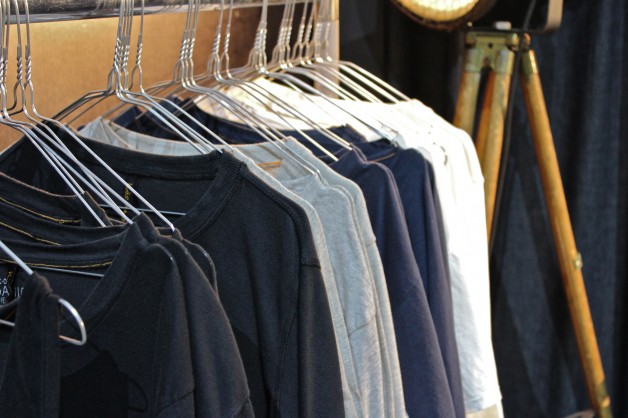 Organic basics and colourful summer tees.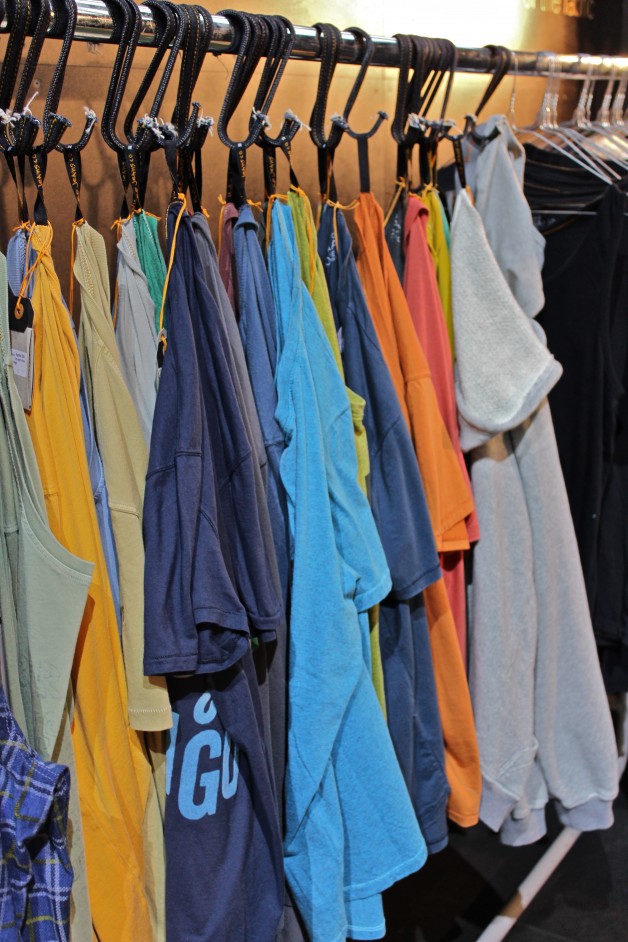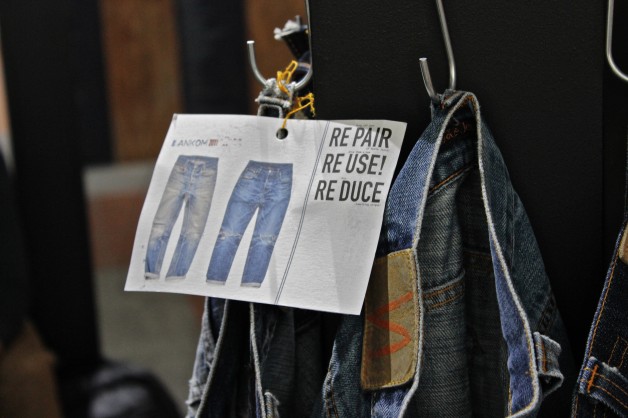 Using organic cotton is one very important step along the way to sustainability, but there's only so much the manufacturer can do. Actually, the most important factor in the life cycle of a pair of jeans is the consumer and the true opportunity of making a difference lies in his hands. It all comes down to how you use your denim. As a call of action to the consumer, Nudie has a ongoing 'campaign' that encourages you to repair, reuse and thus reduce. At this summer's Bread & Butter show The Nudie booth was turned into "The Repair Shop" to show us how it's done.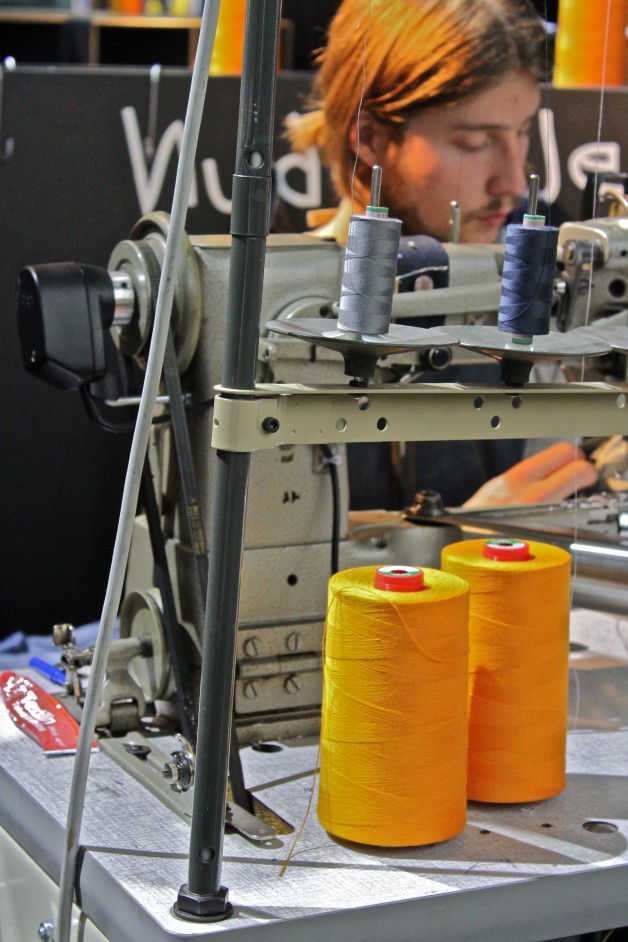 The crotch blow out is a well-known evil of wearing your jeans dry, but even though it may that all hope is lost there's always something you can do.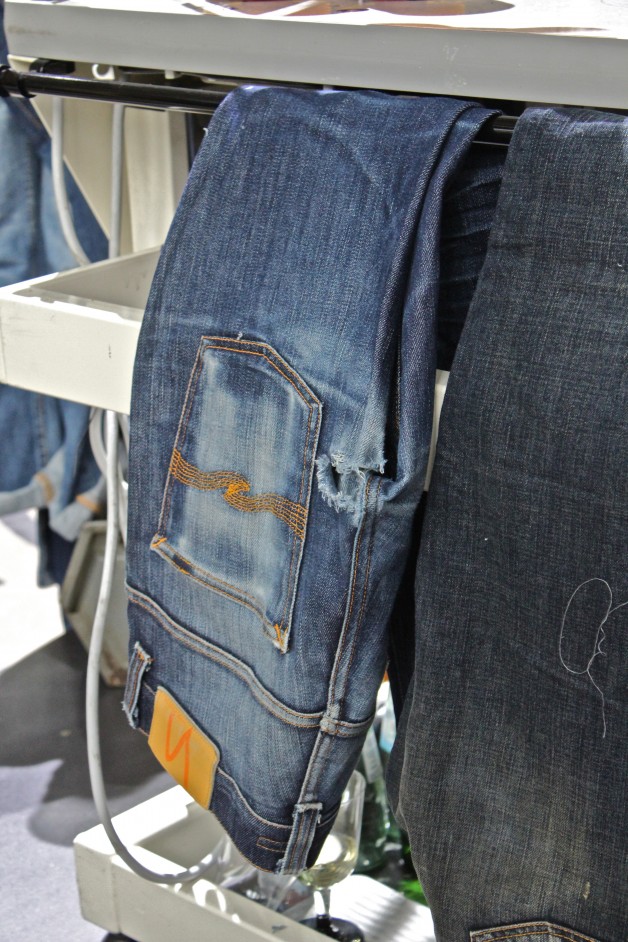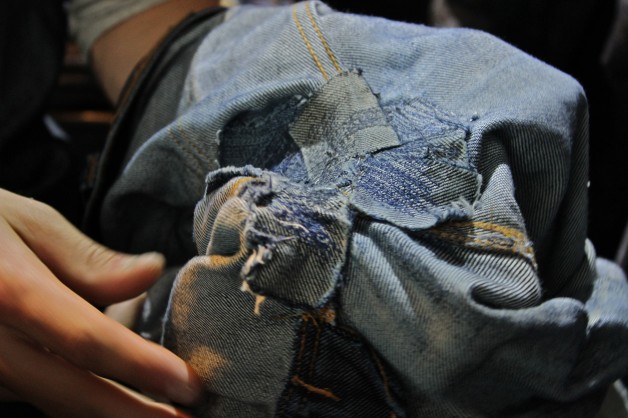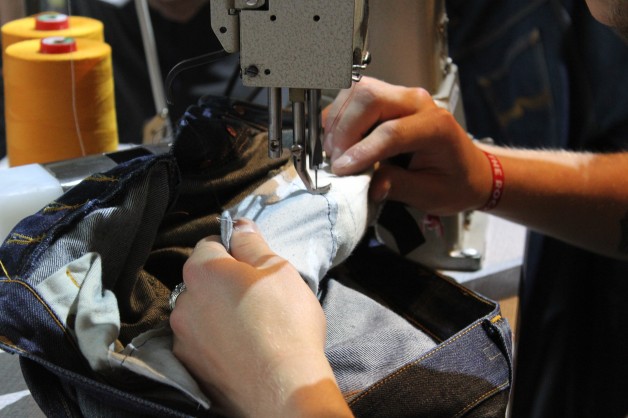 Broken pocket bags are also fixable.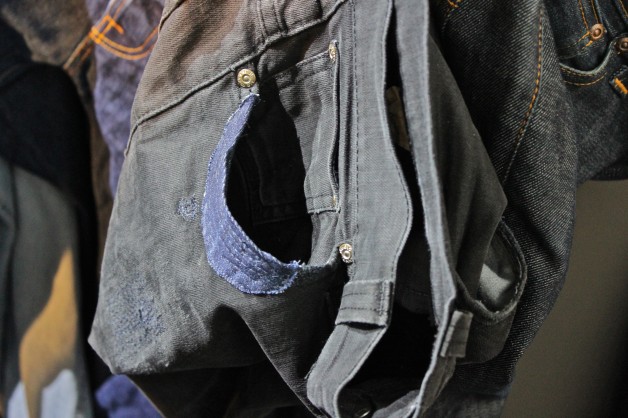 Bottom-line; give your worn out drys a second change.