Exclusive Interview: bybeatle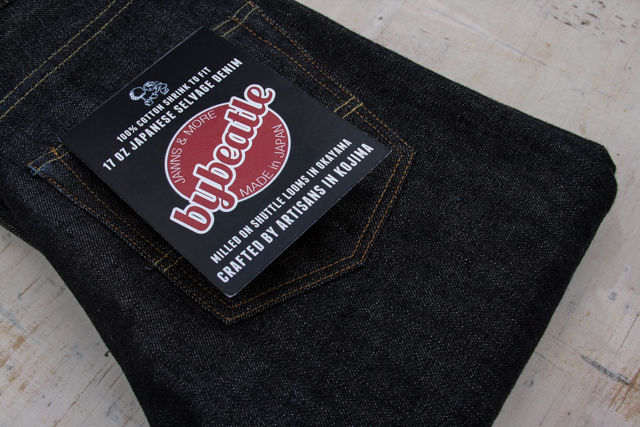 If you are into raw denim then it is a pretty safe bet that you will spend a fair amount of time on Superfuture, specifically the Superdenim side of things. When there, you will have almost certainly come across quite a prolific poster going by the handle of Beatle. She is also to be seen in the Warp and Weft documentary and hosting the Heavyweight Denim Championship. Needless to say, she knows her denim. Beatle is now taking all of the knowledge she has accumulated over the last 8 years and has poured it into the bybeatle Volume One, a slim fitting jean, fully crafted in Japan with a strong silhouette in 17 oz. unsanforized Japanese red-line selvage denim. She was kind enough to take some time and have a chat with us regarding the new jeans, her passion for denim and the general ethos to be found in raw denim.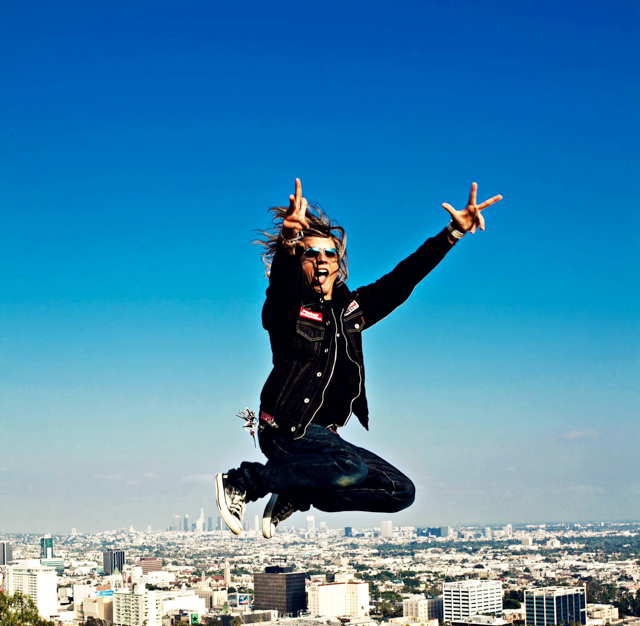 Can you tell us a little bit about your background?
"I'm born and bred in the German Democratic Republic (The former East Germany) the town I grew up in was called Karl-Marx-Stadt, after the wall came down it was renamed to its original name Chemnitz. I've pretty much lived there all my life. I worked as a free lance producer for a TV channel and moved to the UK a little over a year ago. If you mean in terms of denim. I would say that I got seriously interested in the sub-culture of denim heads and everything denim related about 8 years ago."
What was it that first sparked your interest in raw denim in particular?
"Actually, that spark ignited long ago. I was about 10 or 11 years old when friends from West Germany sent a pair of used jeans, a pair of Wranglers. I loved those jeans and it took me a long time to figure out why they felt so comfy – left hand twill. It wasn't until about 8 years ago that I stumbled across a pair of Nudies, I really liked the information given in the little Nudie booklet about wear and evolution and why you shouldn't wash them right away. The crisp and clean feel of the denim itself was just so different to all the pre-washed and distressed jeans that you would find in stores. So, a pair of Wranglers that I will always remember and a pair of Nudies that served as an entrance into the holy and magical world of denim. Those were the triggers for me."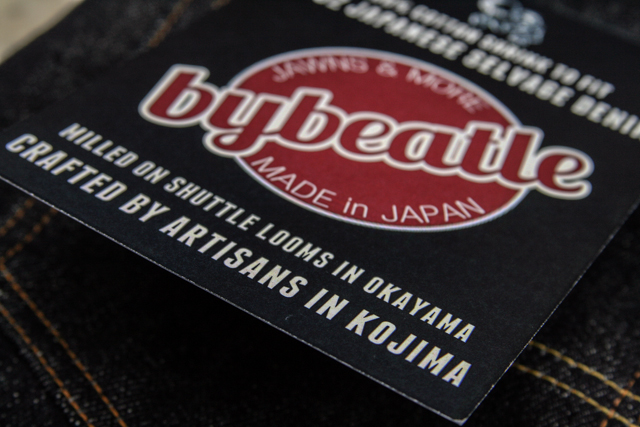 So tell us about bybeatle, will it be a single pair of jeans or will you branch out into other items?
"The brand and the idea behind it were a long time in the making. It was sort of an evolution in itself, the growing interest in raw denim and finding out more and more information about the actual production. How cotton is turned into this beautiful indigo coloured canvas that people from all over the world are obsessed with. The more you start getting involved and learning about the entire industry, the stronger I felt about creating something that combines all the attributes that a really good pair of jeans should have. From cotton to milling, right down to construction and craftsmanship. On top of that a modern approach on cut and fit. So yes, bybeatle has every intention of being more than Volume One."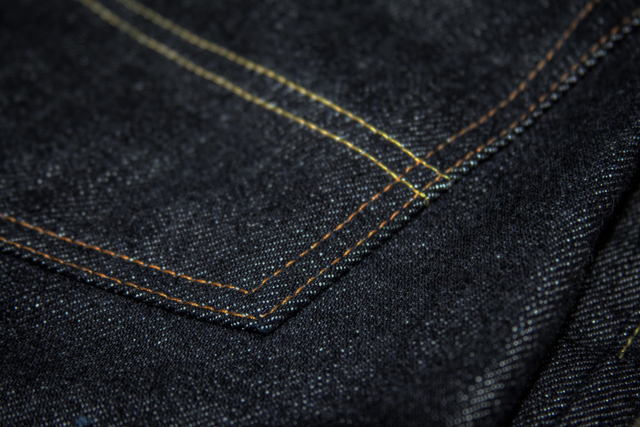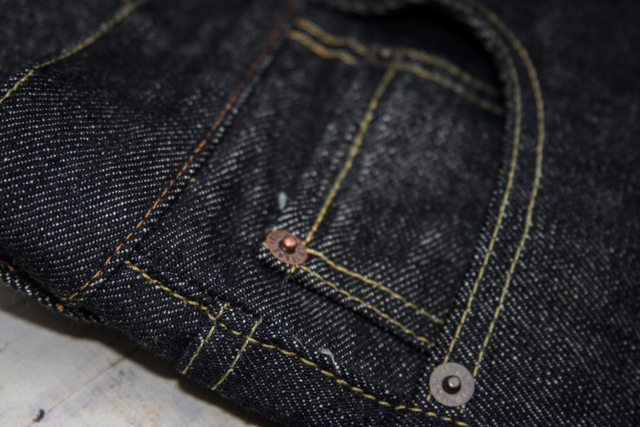 What do you think is the most important part of making a quality pair of raw selvage jeans?
"It all begins with the actual denim. It has to be 100% cotton milled on shuttle looms. So ingredient No.1 is Japanese selvage denim. In order to create a pair of jeans every stitch should be done by artisans who really care and enjoy what they are doing. The stitching and sewing details on every pair of jeans are crucial to the durability and quality. They give you a quality construction that will make your jeans last longer. The entire process should be done in the authentic way, that's what makes the jeans a high quality garment where craftsmanship still matters. A simple way to describe it to people who don't know about Japanese Selvage denim – just think about a Ford Mustang. You know what I mean? A car that makes your heart beat faster."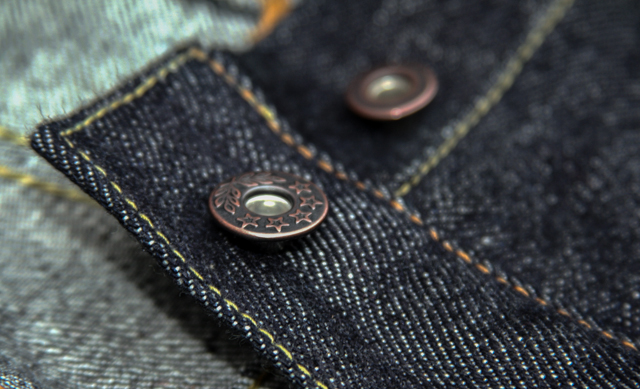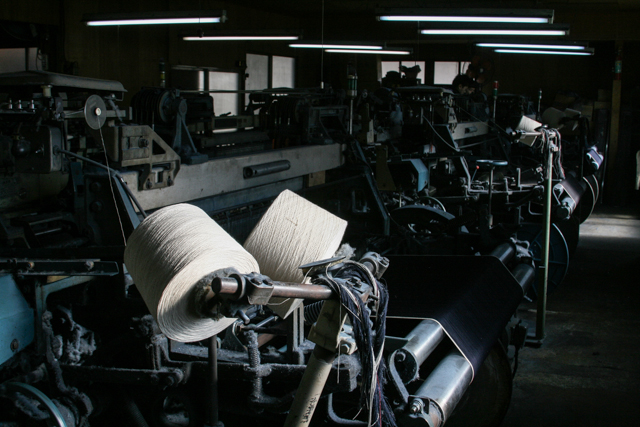 So by the sound of it the denim has to be Japanese but what else is it you look for in a pair of jeans?
"Yip, Japanese and that is simply because the mills are still running those TOYODA shuttle looms that have vanished from almost everywhere else in the world due to the fact that they are not fast enough for mass production. Besides the raw material, denim, and a well executed sewing process I personally always look at fit and silhouette as the next thing. I like jeans that fit effortlessly, that work in an office as well as on a skate board. A modern fit doesn't always have to be a slim fit, but I honestly prefer jeans that fit well. In the first couple of years all you could find in regards to "made in Japan selvage denim" were repro fits – basically your Levi's 47 or 55 fit, so style and look have somewhat evolved. I believe the combination of high end quality denim and a modern cut are the 2 ingredients that I am looking for and that I've combined in Volume One of bybeatle."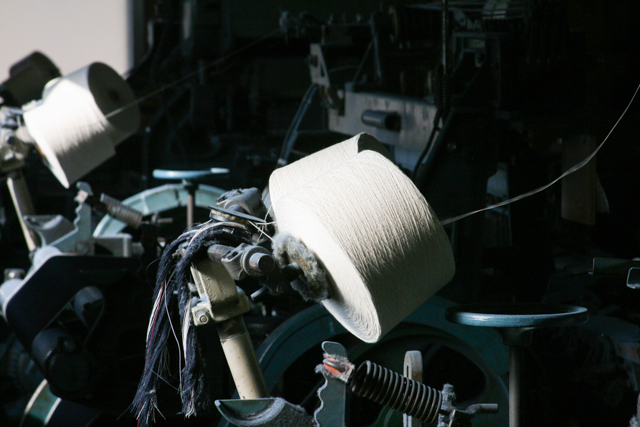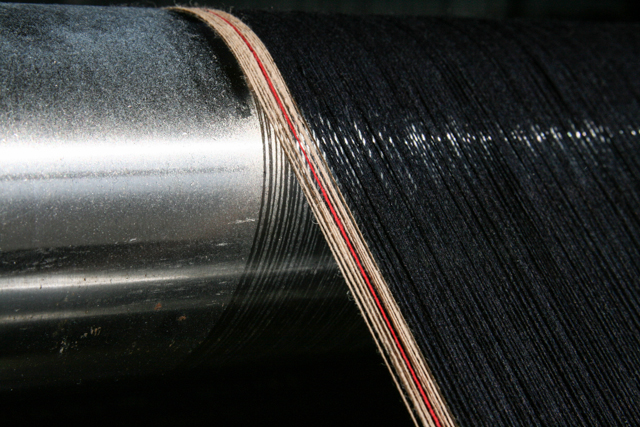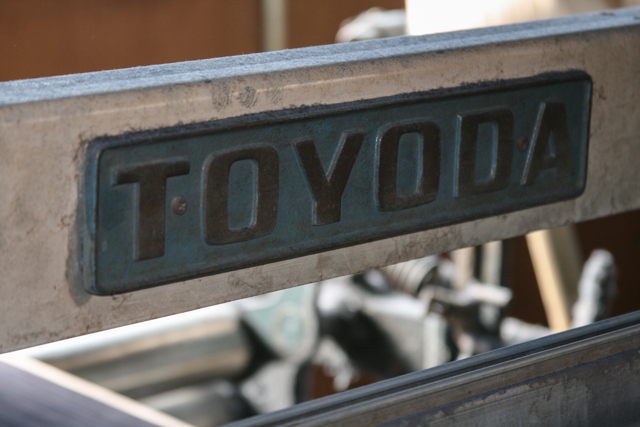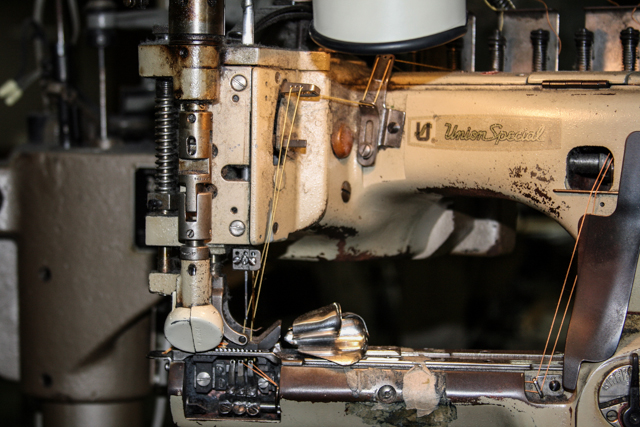 How do you care for your jeans – any special routines?
"Mostly I don't care about my jeans. I know this sounds funny and I know that there are so many different approaches and opinions on this topic out there. Crazy chocolate man (that's what I call him) and dear friend of mine from Switzerland, who also runs his own jeans museum, always carries a plastic bag around so that if surprised by rain he can take his jeans off and prevent them from getting wet. I believe the jeans are primarily a piece of work wear. A pair of pants invented to protect the legs of workers and miners in the late 19th century. I doubt any of those guys thought too hard about washing and special soap. I wear my jeans no matter what I do and I throw them in the washer when I feel like they need it. I am fully aware that in terms of fade and evolution that aspect of care does indeed have an impact but I've stopped worrying about honeycombs and whiskers for good. I just like to wear seriously good denim without having to worry about it. Life can be so simple."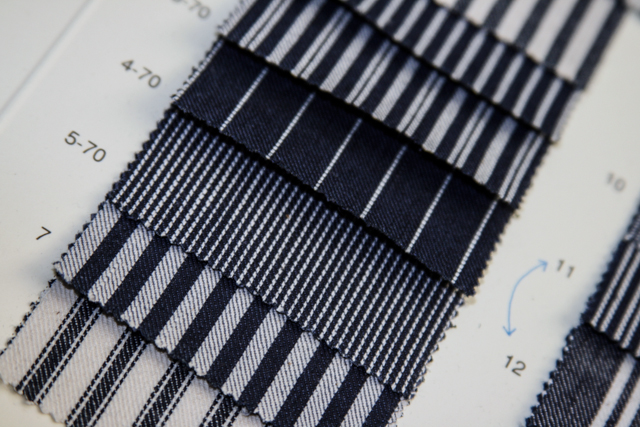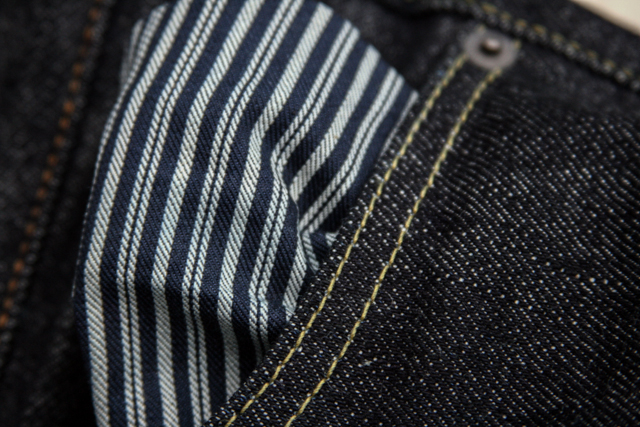 Do you collect anything?
"Hell yes, of course I collect denim. I am also a huge fan of leather, mostly wallets and belts. I guess that just comes with the turf. It's not an extensive collection, so I am not sure if this qualifies me as a collector. I try to find special pieces, garments and boots that represent those values – craftsmanship and quality – but I would say that overall I've always had my eyes on denim and jeans."
"From the point of view of creating a pair of jeans I think it is essential to have handled and touched and worn a lot of different denims to have a feel for what is outstanding. I think the texture of the 17 oz. raw denim that I'm using for the Volume One is one of the most interesting denims I've personally seen. It's the character, the hand of the denim and the depth of colour from the 24 dips that the warp has gone through that sold it to me."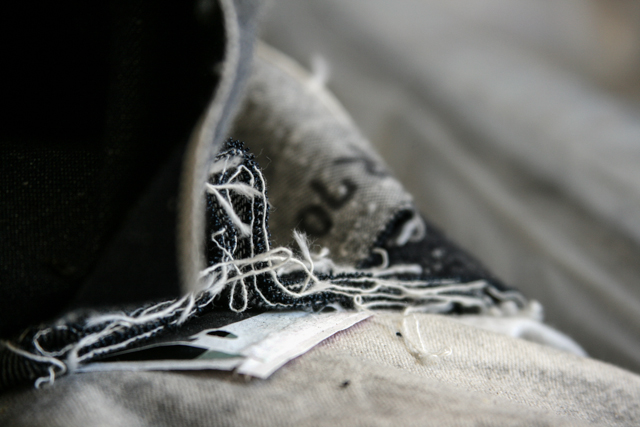 Are there any up-coming or unknown brands that you think are worth looking into?
"Besides bybeatle? I think it's always interesting to see small brands venturing out and creating something very individual. I believe that we will see a lot more brands popping up from Indonesia and whilst it is not strictly denim I am rather curious to see other garments from there. There seems to be a huge potential for some high quality boot makers. Sagara is one that comes to mind. Besides that, Indigofera has such a great feel to their products. They are not 'new' but a brand that would definitely deserve to be in the spotlight."
"I believe small brands that value craftsmanship have a huge potential to deliver individual garments that are exceptional."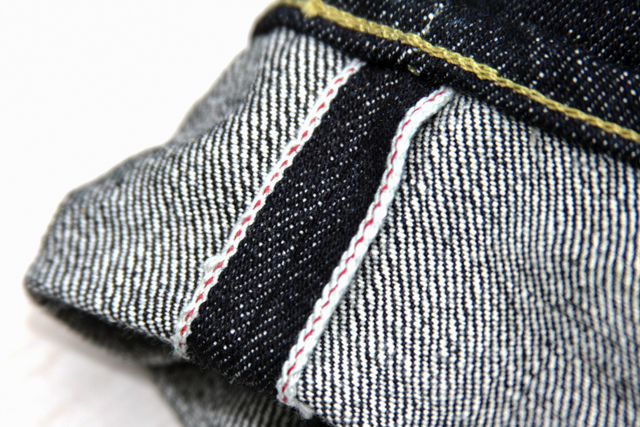 What are the next steps for bybeatle?
"It's a long journey, every step matters and as soon as you've taken the first challenge there is the next one. I'm hoping to grow with those challenges and I'm hoping that whoever decides to wear bybeatle will be happy with the garment. With the first Volume currently in production and available at Rivet&Hide I am hoping that a couple months from today I can introduce Volume 2, a work wear inspired garment that will complete the look. So yes, the next track is already playing in my head."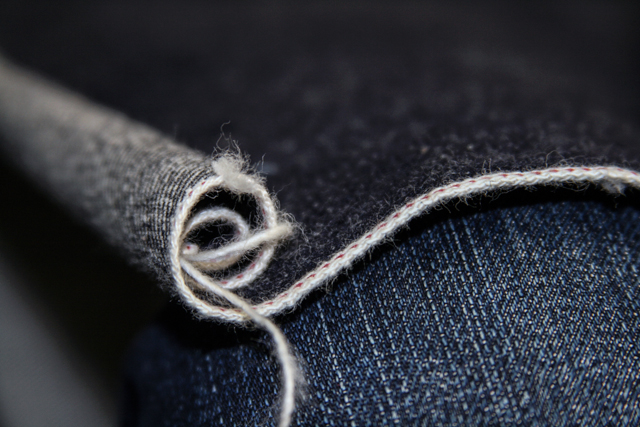 You have talked a lot about quality. Having been in the denim scene for a while; nowadays do you see a marked difference in what people are looking for in terms of quality, where and how things are manufactured and the integrity of a garment?
"I think more and more people are starting to ask those questions. Where was it made, how was it made, who made it. It begins with food and it ends with the house we built. Of course the cost is still important but more and more people are also asking how much value does it represent and how long will it last and what makes it different? So absolutely, those questions are being asked more and more frequently and that's also the case with denim. If I could convert one person out of ten into buying one pair of Japanese Selvage denim instead of some jeans that have been mass produced I'd be a happy camper."
"Learning to be a professional tailor or being trained to work in garment factories is something that is highly valued in Japan. So many young people are interested in textile industry and are finding it rewarding to learn that trade. I don't think I need to describe some other production standards in relation to sweat shops to make my point. If you care about the things that you use every day it only makes sense to find out where they came from. And yes, that would make a huge difference to the way we consume."
The bybeatle Volume One is available through Rivet and Hide.