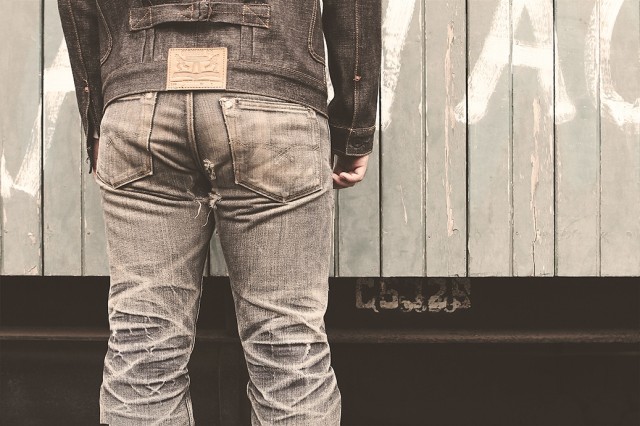 In the forums over the last couple of years we have seen a general buzz happening in relation to Indonesia. Not just in terms of high end denim garments but also other related items such as shoes, leather goods and various items of clothing. All this happily challenging the stigma of mass production and unethical working practices. At the forefront of this trend is Oldblue Co., a workwear inspired brand started in 2010 by Ahmad Hadiwijaya or Yax as he is more commonly known as. In this relatively short time Yax and his team have achieved a great deal. Offering not only high quality jeans and workwear inspired pants but also a range of work shirts, leather goods and original print t-Shirts. Yax took some time with Rope Dye to sit and have a chat about Oldblue Co., the concept, the process and the passion behind creating top quality garments.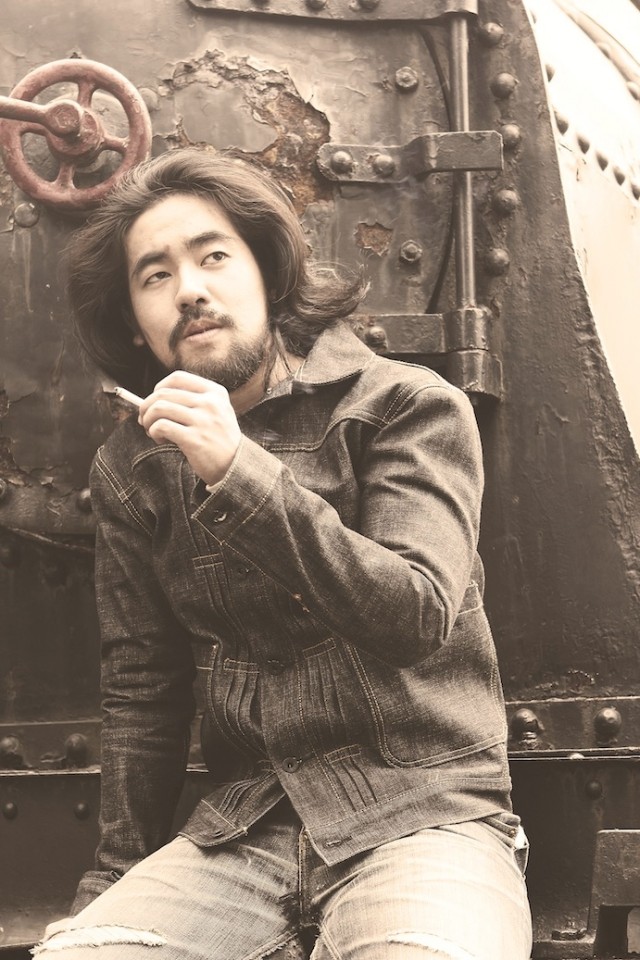 Can you tell us a little bit about yourself and your background?
"I come from economic studies background, not related to this industry at all, I may add. When I started Oldblue Co. in 2010 I was crazy enough that time to start the brand with only 20 yards of Japanese selvage denim fabric as my main capital. Along the way, I got help from a very good friend of mine, Randy Wilmar, to help run things at Oldblue Co."
Just to avoid any confusion, the gentleman in the pictures is not Yax.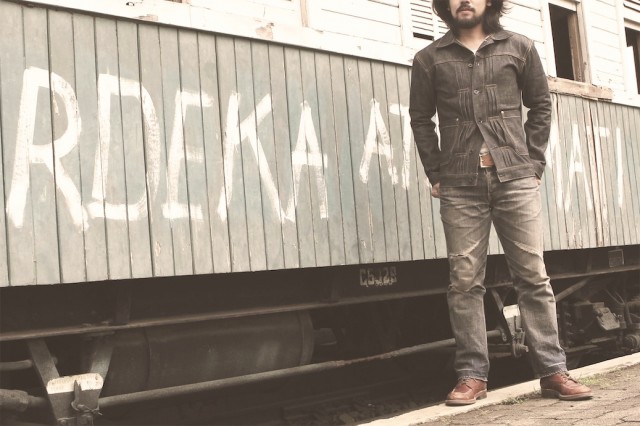 What do you love the most about denim?
"You don't want to hear about 'dry denim', 'the evolution', 'that it has its own story', and 'the personal fades' all over again do you? Neither do I. Because we all know that's one of the thing we all love the most about dry denim."
"What I really love the most is more towards the workmanship process behind it. From the pattern making, chalking, cutting, sewing (especially with good old machinery), basically putting all the pieces together. At Oldblue Co., we always try to use some good-old-vintage sewing machines which are more labour intensive, and only able to produce a limited amount of output. Beside they can provide a little 'touch' that the modern ones cannot match, it's just a satisfying feeling to see a more than 50 year old machine that has lots and lots of untold history, still run adequately well (of course with all its problems and extra care need) to merge all of your fabric pieces together."
"Back to the workmanship process, honestly no matter how many times I experience all those steps, they are always able to fascinate me more and more, particularly the pattern making process. That's the form of a real art for me."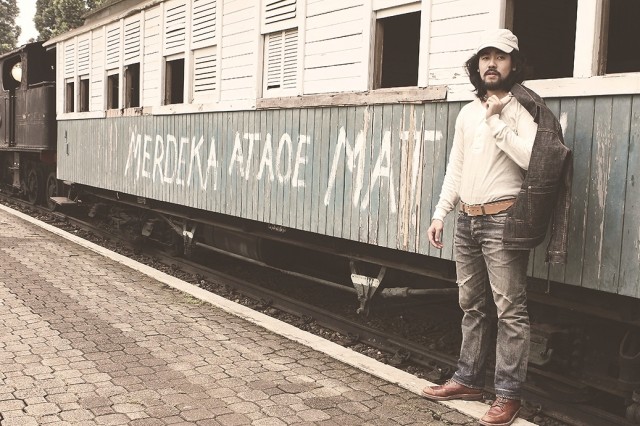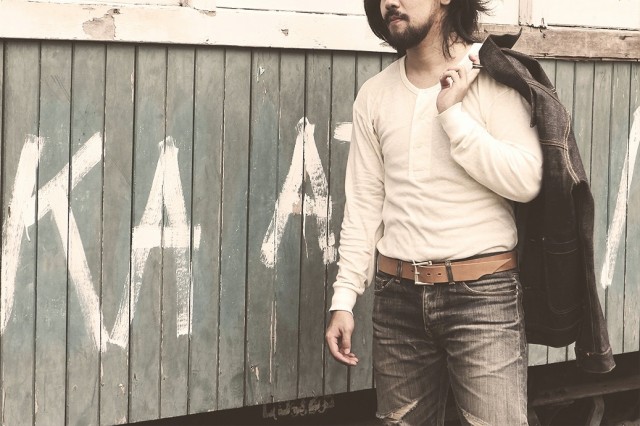 Where did the initial idea come from to get into the design and production of high quality workwear?
"I fell into this denim world back in 2006/2007, not that long ago. Ever since then I was always more into the vintage workwear scene for some reason. So the initial idea came from the old word called passion. In a more detailed manner, at the time when I first started this brand, there was like a 'denim boom' phenomenon here in Indonesia, so many local brands came and went at that time. But still most of the brands in the market were just following trends, offering a modern concept (I'm talking about skinny shit and such), and I must sadly say, quality is not their first priority. It really got me going. I wanted to offer something different, in terms of concept and quality."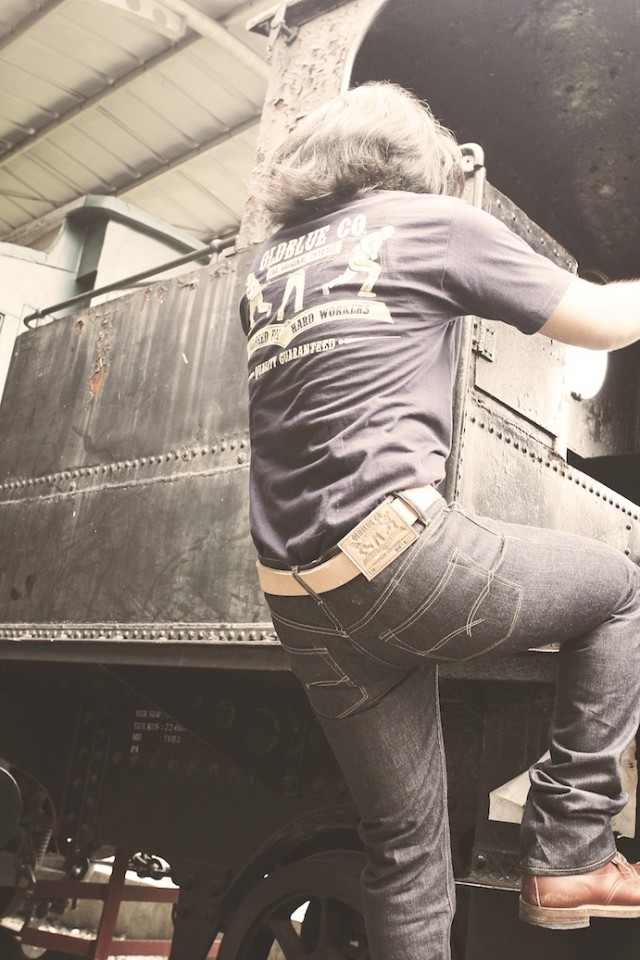 What do you think is the most important part of making a quality pair of raw selvage jeans?
"There's a little thing called concept. That is the most important ingredient in my dictionary. That thing will set you apart from the others. Your concept will determine how your product is going be. And for this matter, your concept will determine what kind of denim fabric you use, what kind of cut you make, what kind of details you feature, and so on. For me a good product is always derived from its concept. You can find and source anything you need to make a quality pair of denims, from the shuttle loomed selvage fabric, premium core spun sewing thread, over-priced Union Special machines, and so on. But concept is in different equation."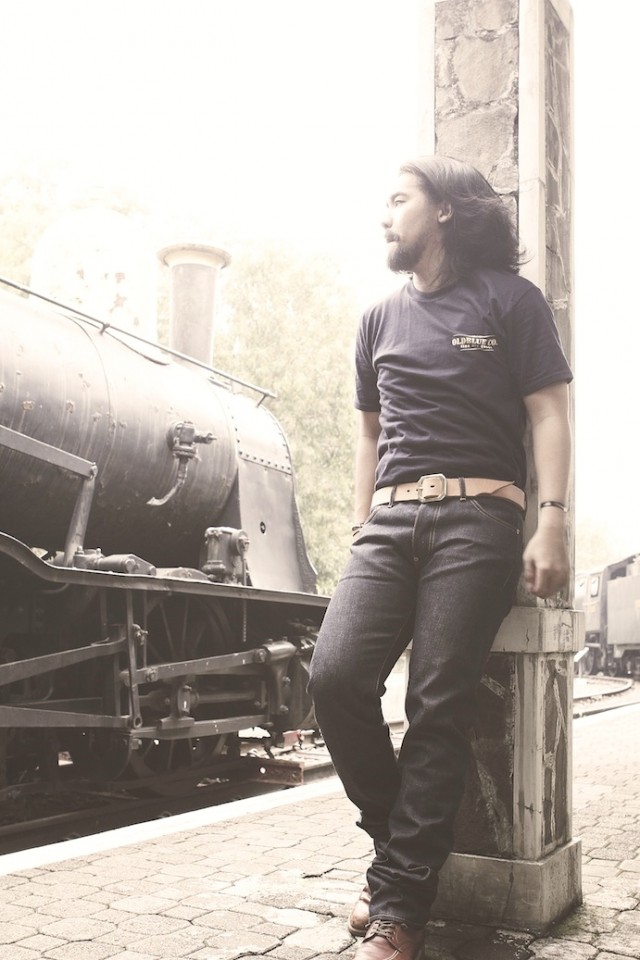 How do you care for your jeans – any special routines?
"I don't believe in any specific treatment when it comes to a pair of jeans. I just wear them all day long, and wash it when I feel necessary to do so. I always try to not over think it."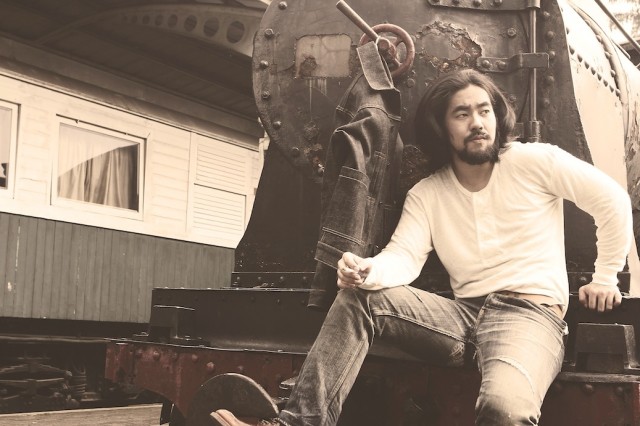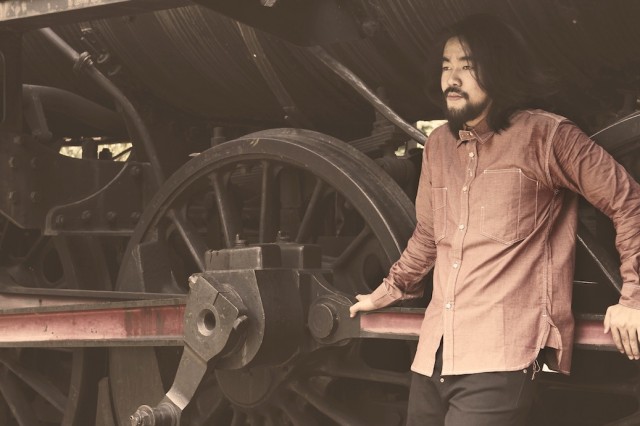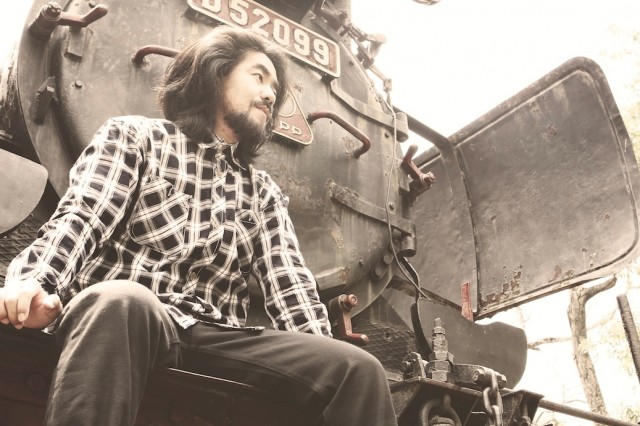 Where does the initial inspiration for your workwear come from?
"Oldblue's main inspiration is from American vintage workwear, especially in the 1890s to 1950s eras. We try to offer a superior denim quality like they were made back then. So basically we just do what our ancestor did already, but of course with our own signature touch and details."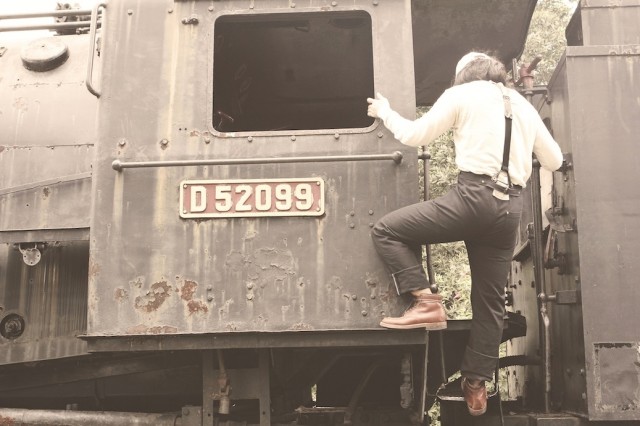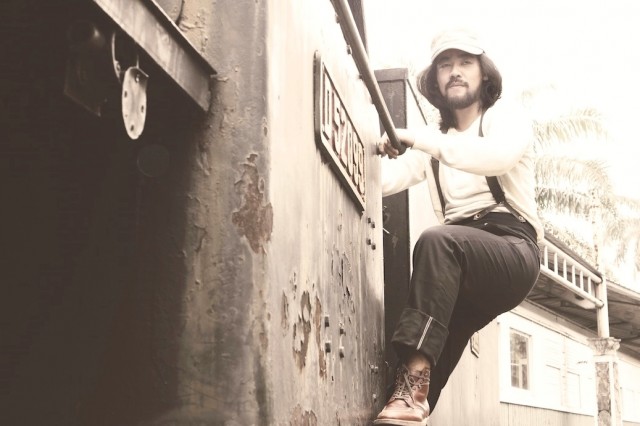 How do you go about choosing the fabric for your different garments? Where do you source it?
"Finding the right fabric is just like finding your soul mate. After a long pursuit, you just know when you find the one. When I find the right fabrics, I'll immediately know what to do with them, in this case, what kind of garment I'll make, what kind of details I'll include and so on. The fabric will speak for itself."
"Until now our denim fabrics are sourced from Japan, US, and India. Since the beginning, we always try to source high quality fabrics from all around the world. For instance, we recently found a great selvage denim fabric from Italy that we'll use for the next article. Although our raw materials (not just the fabric) are mostly imported, all the production process is proudly done here by the talented hands of Indonesian workers. That way we can prove that our country is capable of making a high quality denim piece."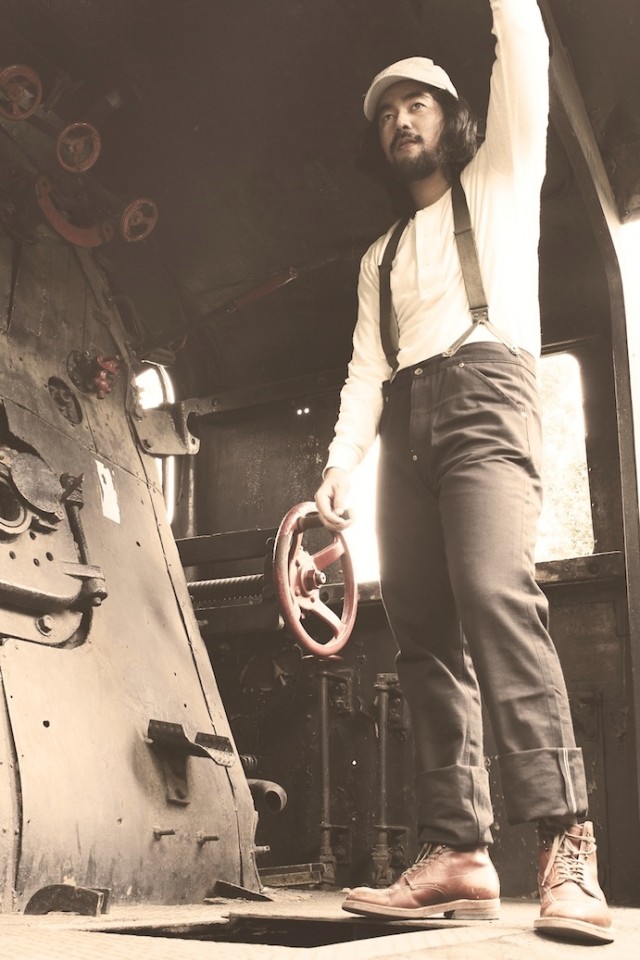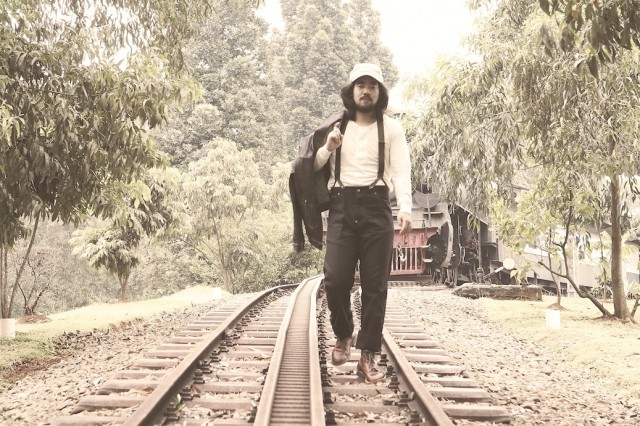 Nowadays do you see a difference in what people are looking for in terms of quality, where and how things are manufactured and the integrity of a garment?
"Yes, of course. In this new modern era, people can seek information about anything, at anytime, anywhere. That's basically what makes people more susceptive to quality nowadays. They want to know about the material used, how it's produced, where it's made, before they buy something. And also people are now more concerned about sentimental value. All those things are also valid in this garment industry."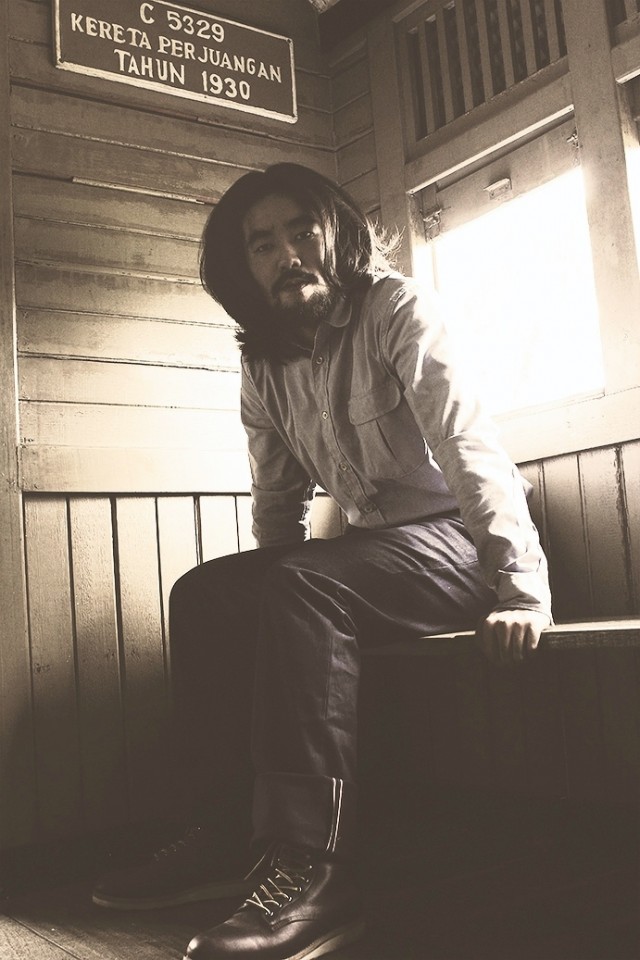 It seems that there is a general buzz happening over in Indonesia where raw denim is concerned, why do you think this is?
"People here were fed up with everything abroad provided them. That's basically how all those things started. Social trend is one of the most influential factors in guiding this country's lifestyle. And in term of premium denim market, it's all thanks to the escalation of Indonesia's middle class. They don't buy the basic needs anymore. They want to buy something more. Something that's more reflective of their lifestyle, personality, etc."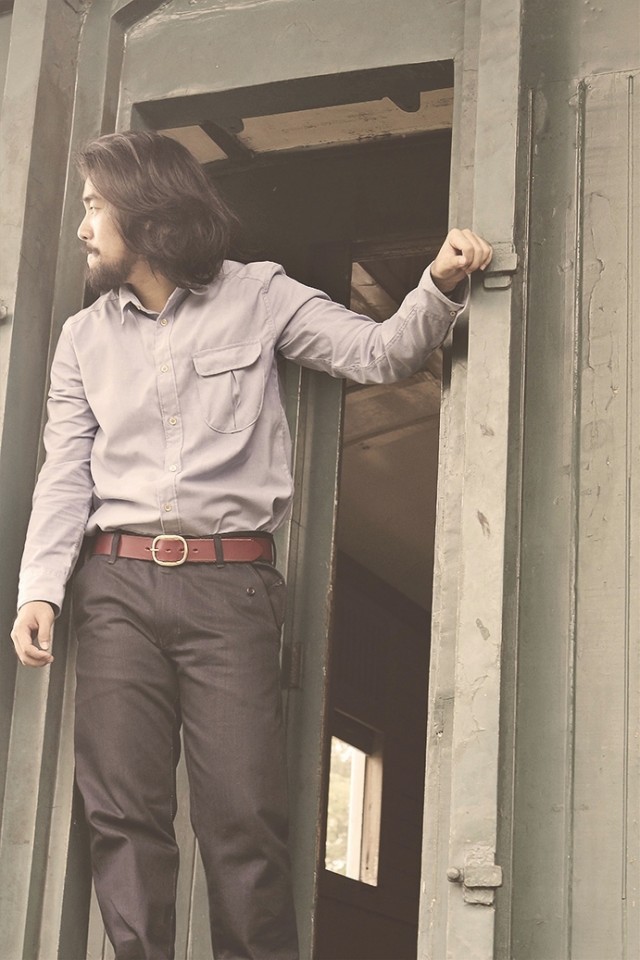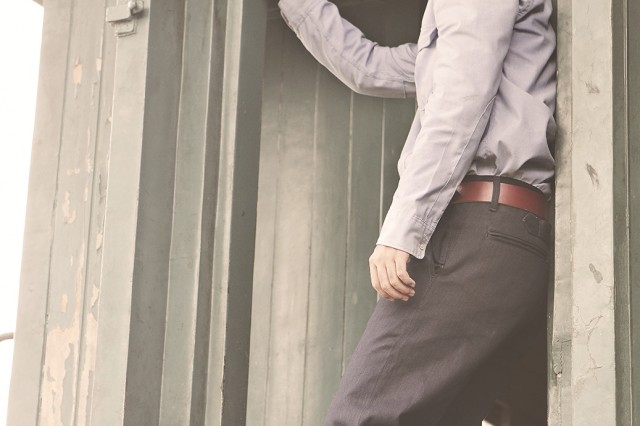 Are there any up-coming or unknown brands that you think are worth looking into?
"I don't know if you have already heard about them, but I always admire on how the guys in Piger Works do their thing."
What are the next steps for Oldblue Co.?
"We always try to expand our product line, as we're a workwear brand, not just a denim brand. And also it'll be great if within this year we'll able to have a representative store abroad. We already received some great offers from overseas, so let's see what the future brings."
Keep up to date with all of the happenings from Oldblue Co. on their Facebook page and all their items are available for sale through their webstore.