Bean Boots: Nothing is so Important to your Outfit as your Footwear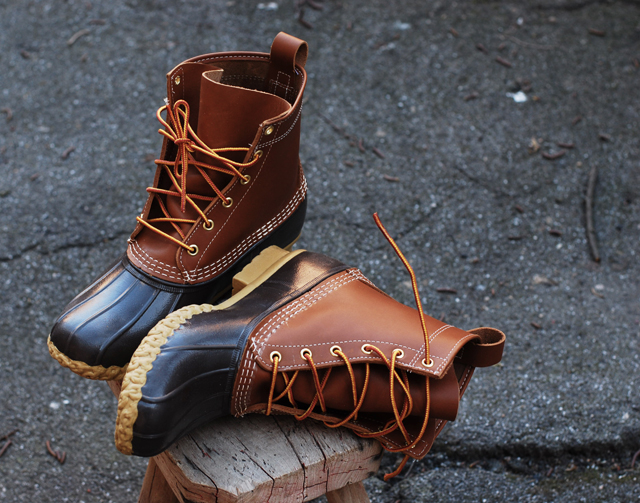 The Bean Boots, or the Maine Hunting Shoe, are arguably one of those boots you either love or just can't get your head around. With their characteristic rubber bottoms and chain-tread soles, practical for hunting in the Maine woods, the Bean Boots divide boot aficionados into believers and non-believers. Whichever stance you take, the Bean Boots have long earned their place as an American classic and an iconic piece of footwear. Here is a brief history of them.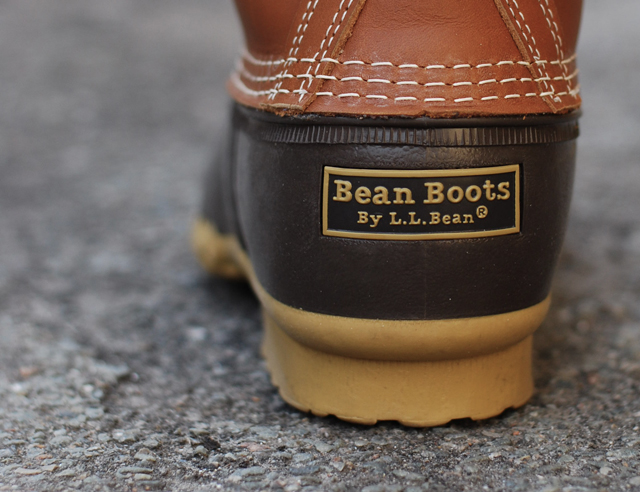 The history of the Bean Boots is synonymous with that of LL Bean, the company which has been manufacturing them for just over a century. It is the story of Leon Leonwood ("L.L.") Bean, a Maine hunter, who had grown tired of cold and damp feet. To remedy both ills he came up with the design for what has since been dubbed the duck boot – a rubber bottom boot with a thick leather upper.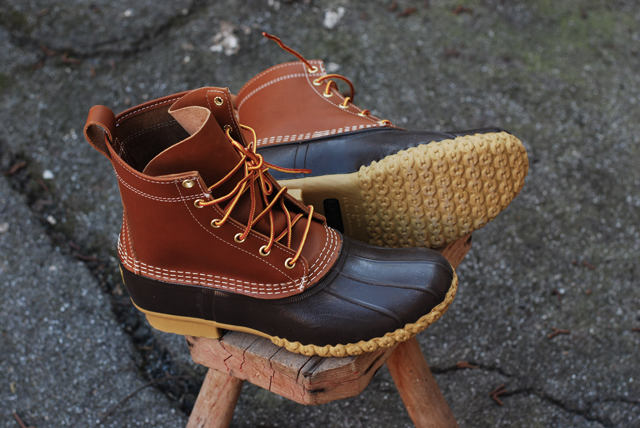 In 1912 L.L. acquired a mailing list of non-resident Maine license holders who he sent a brochure to, reminding the recipients that "Outside of your gun, nothing is so important to your outfit as your foot-wear. You cannot expect success hunting deer or moose if your feet are not properly dressed". -A sentence that, after landing him the first 100 orders, would be reused in his advertisements for years to come.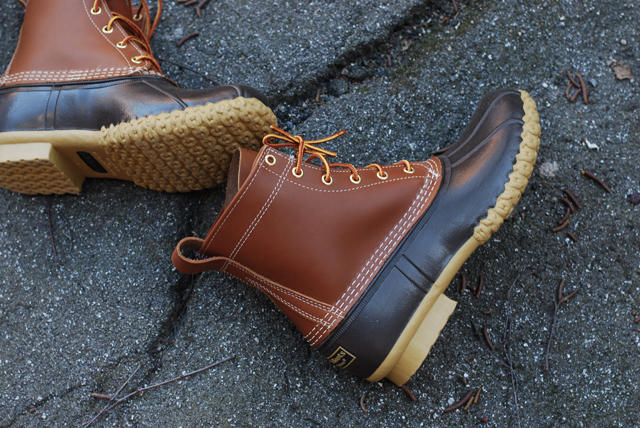 Out of those first 100 orders, L.L. ended up having to refund 90 customers because the rubber bottoms separated from the leather tops. However, having corrected the problem and proven that he made good on his satisfaction guarantee, he continued to send out more brochures, receiving even more orders and thereby laying the foundation of the company.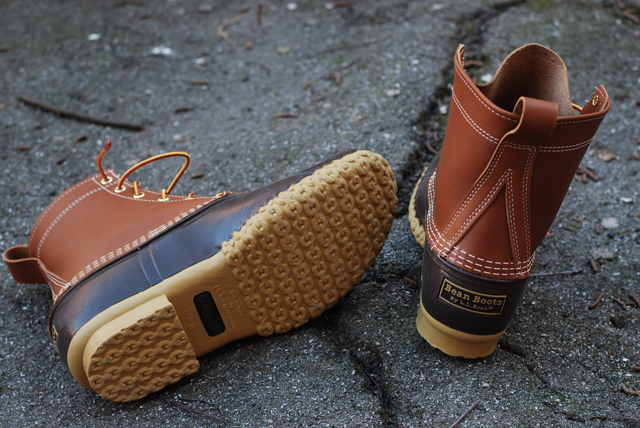 Today, as in 1912, LL Bean produces their trademark boots locally, at their two factories in Maine and the materials used are almost exclusively domestic. While they shop around for new materials as style and requests change, the 'meat and potatoes' of the LL Bean boot program are sourced with tenured suppliers that they continue to work with today. Leather from the upper Midwest – from suppliers they have been doing business with for 40-50 years – down to Texas for shearling. The boot compounds were developed locally and sourced within arm's reach. Most other parts are also secured domestically such as laces, eyelets etc.
LL Bean proudly stands behind both the ability to use these USA produced raw materials and the skills used in both US facilities to make these iconic products by hand. The workers who produce the boots take enormous pride in their work and some are up to third generation LL Bean craftsmen and –women.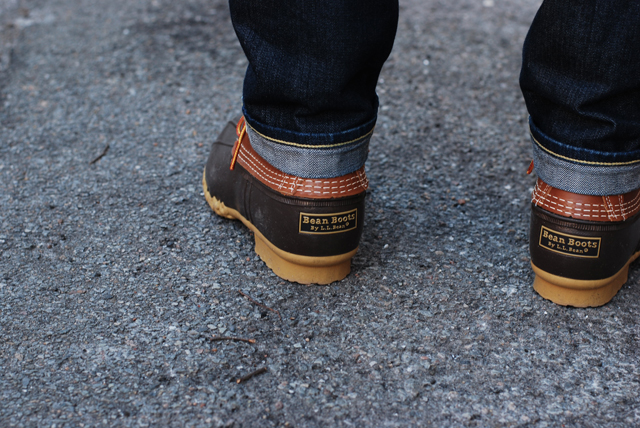 The Bean Boots come in a wide selection of heights, linings and leathers with the 8-inch tan leather as the most widespread model. The LL Bean Signature collection, which is the company's heritage line, naturally also features the boot in different variations drawing on the company archives. Whether you are looking for the most comfortable boots for your next hunting trip or, which is probably more likely, you are in the market for a new pair of stylish quality boots that stand out from the herd, the Bean Boots are definitely an option.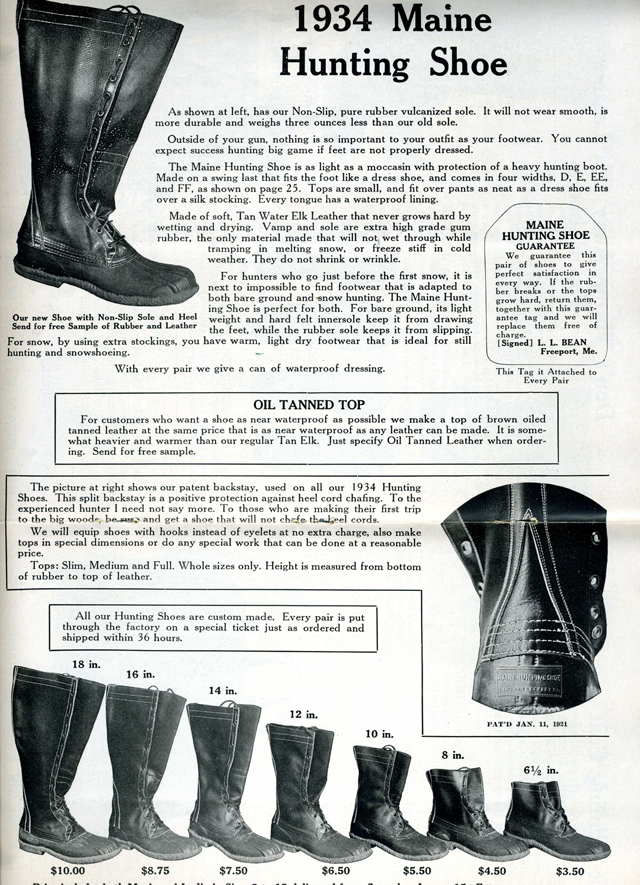 Note: components and characteristics in the compound design are what distinguish the Bean Boots from the Maine Hunting Shoe.