Wrenchmonkees is best know for their unique custom bikes. But for a long time the three founders had been dreaming of functional motorcycle clothes that would fit their way of life; working in their garage and riding their bikes.
In the fall of 2012, the dream had been realised with the launch of the WM A.C Nordic Workwear brand made in collaboration with KANSAS, the established supplier of authentic Danish workwear since 1952 and the no. 1 choice of workers for generations.
The clothes are crafted to withstand hard work and designed to be worn with pride when you ride your bike.
The main focus of the WM A.C Nordic Workwear is practicality.
It all started with the idea of modifying and redesigning the KANSAS pieces that the guys were using in the garage anyway. A hand picked selection of classic workwear garments constructed from tough canvas materials and built for function and contemporary use is the result of a close work and development relationship between the Wrenchmonkees team, headed by co-founder Nicholas Bech, and KANSAS.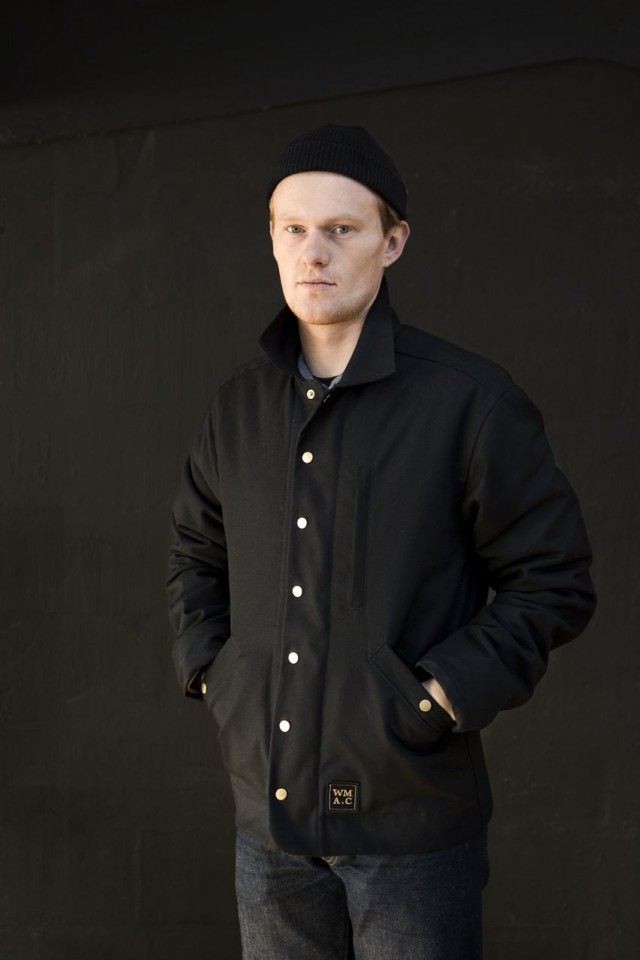 The classic chore coat has been turned into a functional motorcycle jacket with reinforced panels, wind-stopper cuffs, quilted lining with a hidden "pocket" for protection pads, zip closure and an easy-access chest pocket for your passport and wallet.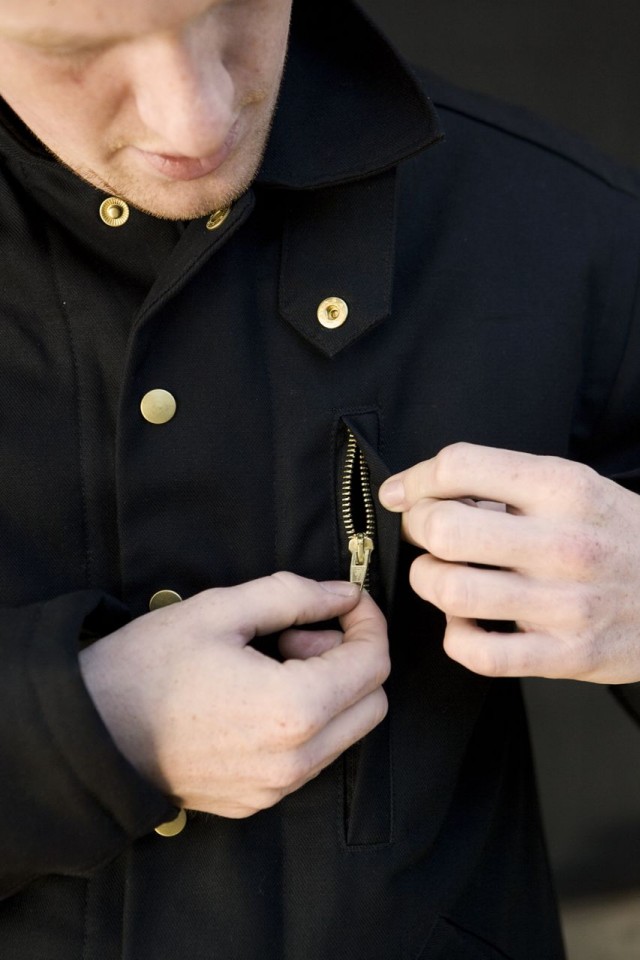 Monkeetrippin' through Europe on their bikes testing the clothes, the guys soon realised that small details like those make a huge difference.
For instance the quality and size of the zippers is very important when you wear gloves and ride your bike in harsh weather conditions. Likewise it matters where you put the pockets when you have to operate a motorcycle across boarder controls, paying road tolls and bringing tools and spare parts with you along the way.
The Indoor Waistcoat is versatile and works well it almost any outfit.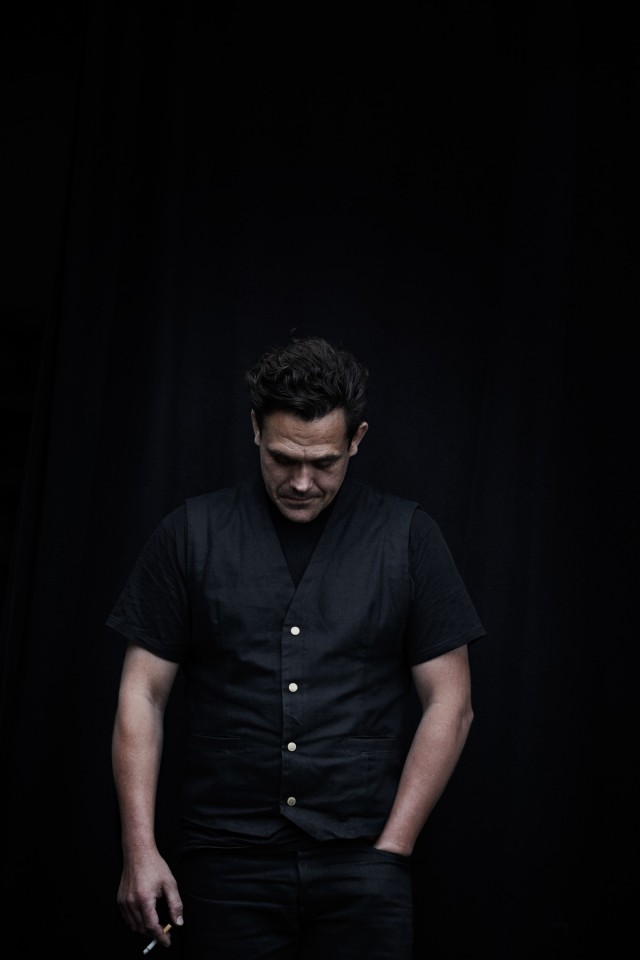 The original carpenter's trousers now feature a "tool" pocket fitted for your iPhone.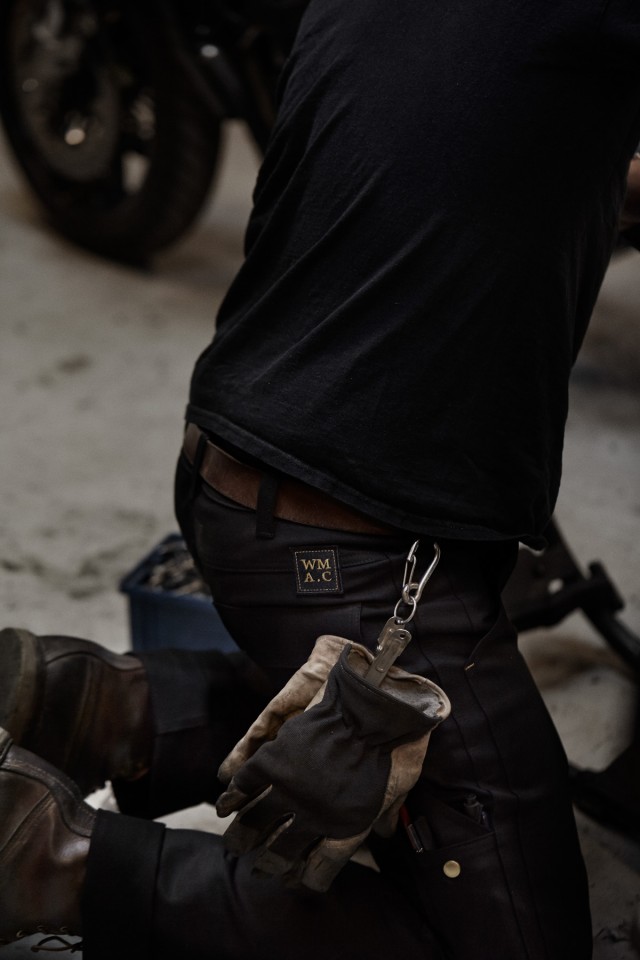 One of the things that set WM A.C apart from its competitors is the fact that it's Nordic. All KANSAS made garment are milled, cut and sewn in Riga, the capital of Latvia.
But the real strength is that you get a chance to buy a piece of the Wrenchmonkees for a fraction of the price of a bike.
Prices range from DKK 700 (approx. €95) for the navy work shirt to DKK 1800 (€240) for the motorcycle jacket.
Buy online here.