"Our concept is to seek newness inside oldness."
So says Masaki Egawa who founded Trophy Clothing. The quote perfectly sums up the brand. However, let's delve a little deeper into the details. Read on and you will find a brand that is meticulous, practical and altogether fascinating.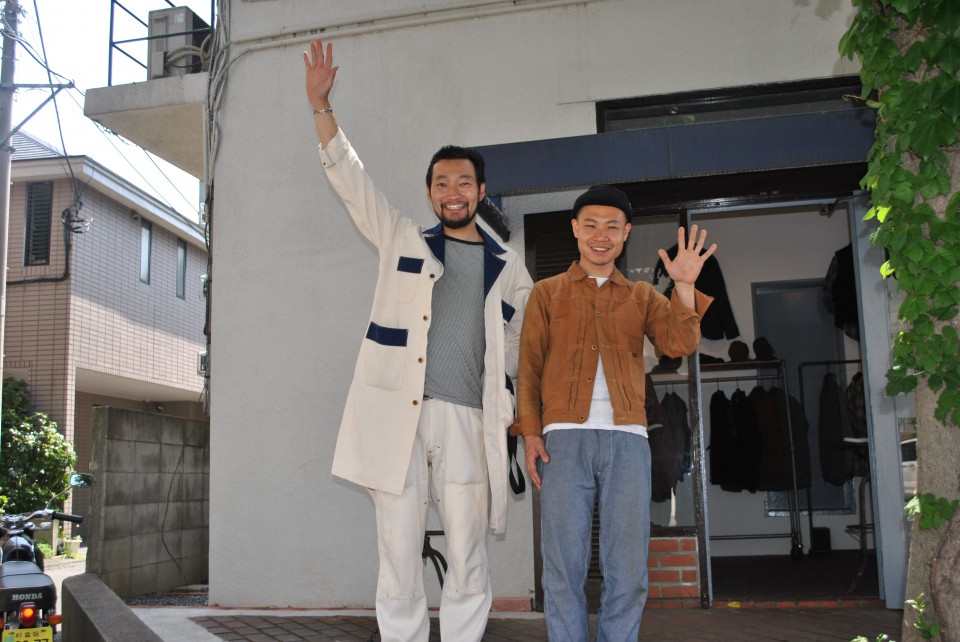 Masaki Ewaga was born and raised in Niigata. A keen interest in clothing led him to study Tokyo Mode Gakuen at Shinjyuku, a textile college in Japan. Whilst there he learned to sew, he studied pattern making and garment manufacture as well as the history behind clothing manufacture. After college he spent some time working as a tailor before starting Trophy Clothing in 2005.
Looking to the past
Like many denimheads, Masaki is a motorcycle nut. He draws a lot of inspiration from this culture when creating his garments. He also looks to vintage workwear, endeavouring to learn as much as he can about the history of a particular era; specially if it is reflected in a particular item he is creating.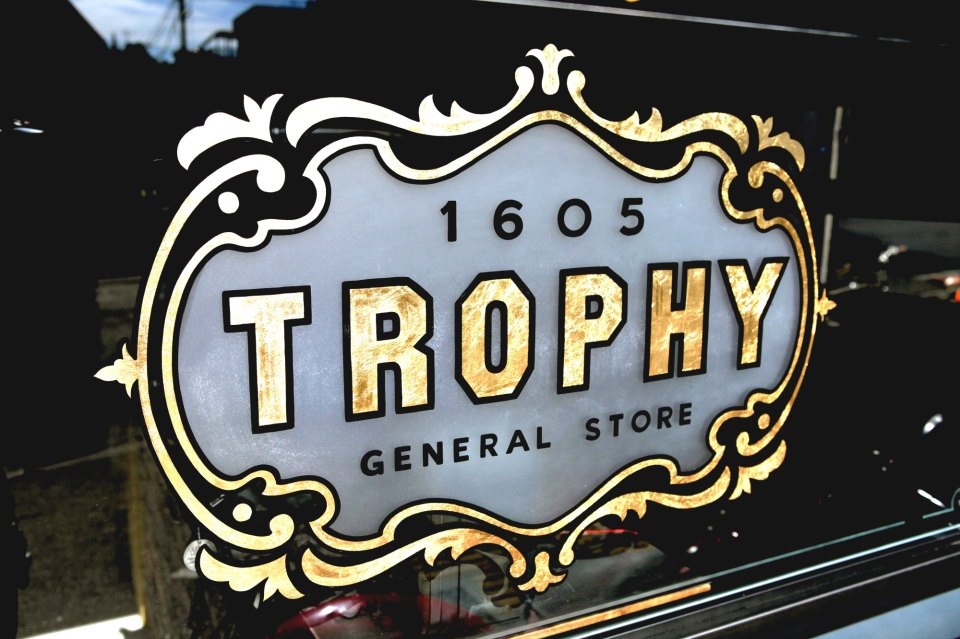 Custom, Customer Care
Masaki pours a lot of energy into taking care of his customers. In no way he believes that the relationship with the customer, or indeed a garment, ends at the point of purchase. It is only just the beginning.
"Our clothes are not complete at purchase; the more they are worn the more they fit their wearer. Our spirit of craftsmanship produces clothes that make history together with their wearer"
The visionary Japanese designer supports this by having a full repair service in his store. He wants to see a customer wearing and enjoying their perfectly fitting item for as long as possible.
All Trophy Clothing items are made in Japan; from the fabric to the hardware to the design and construction, all are done by Japanese skill and know how.
Masaki's creations share his personality: no change for the sake of change, no clumsy boastfulness; just a desire to honour the inspirations he feels are design classics. Where he changes he modifies sensitively and with purpose.
A closer look at Masaki's creativity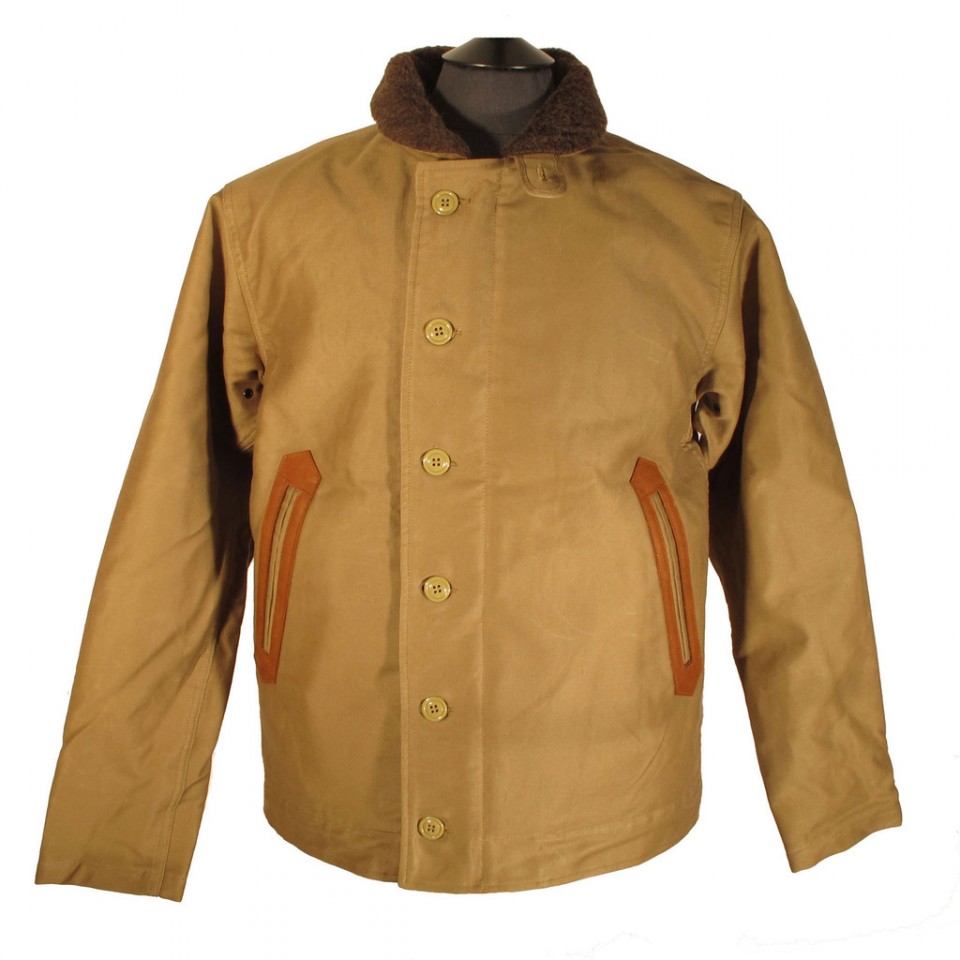 His personality and know how, are perfectly exemplified in the Trophy version of the N1 Deck jacket. Already a classic due its sheer practicality and suitability to purpose, Trophy takes this perfect garment and makes it better.
Gone is the warm, but rather itchy, pure Alpaca wool. It is replaced with a softer blend of Alpaca wool. This retains all the insulating qualities and does away with all the scratching.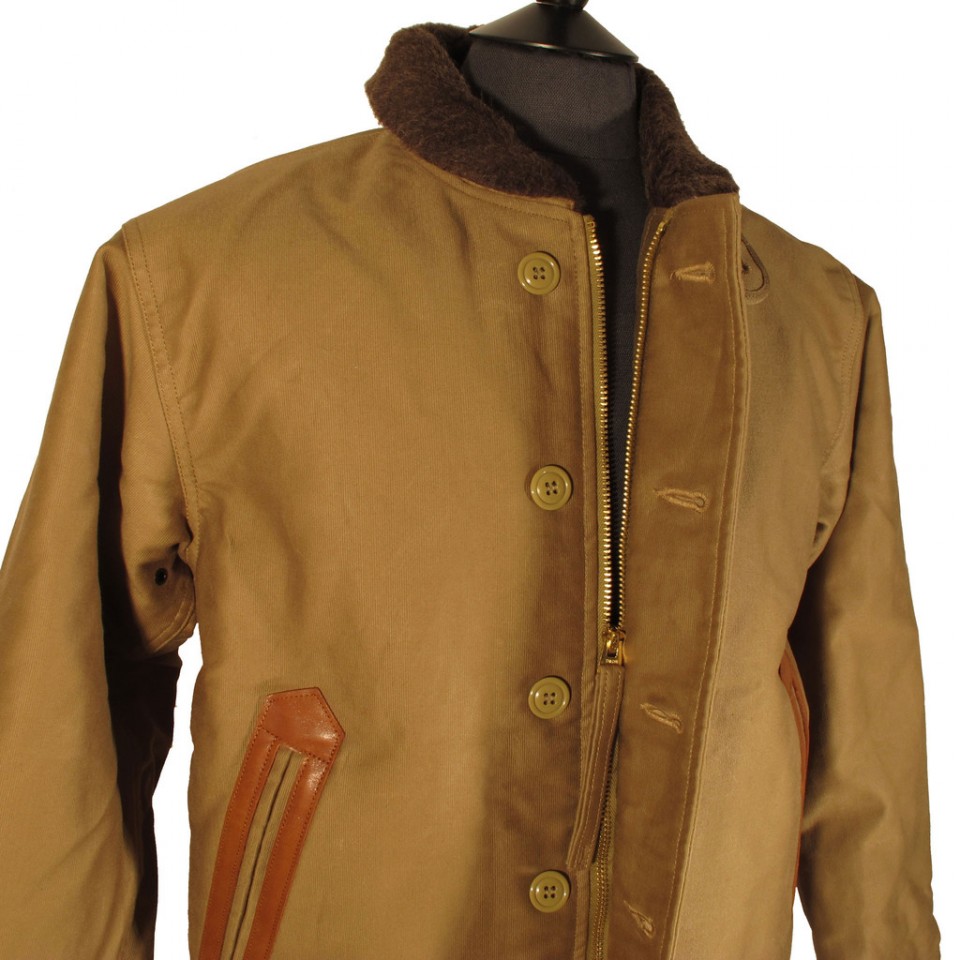 The outer is Grosgrain, a military spec fabric almost identical to the look and feel of the originals.
The addition to horsehide trims around the hand warmer pockets is an example of the detailing Trophy are known for. It's a fantastic notion given the abuse pocket entrances see over the years. It also lends a touch of differentiation to the jacket.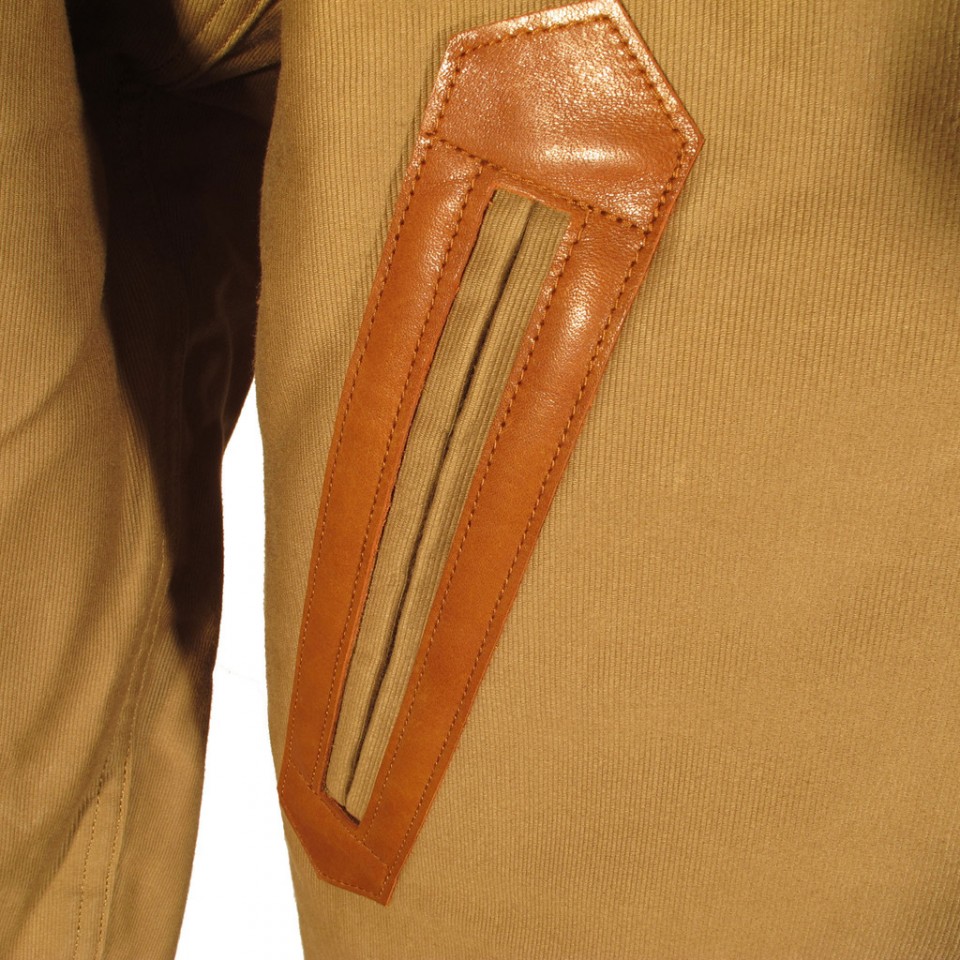 The Talon zipper and drawstrings are extra long to ensure you have no trouble getting your jacket closed with frozen hands or when wearing gloves.
It really is one of the nicest N1 repros I have come across. It balances practicality, style and historical accuracy perfectly. This is no easy feat, and somehow Trophy manages to do this across all their items.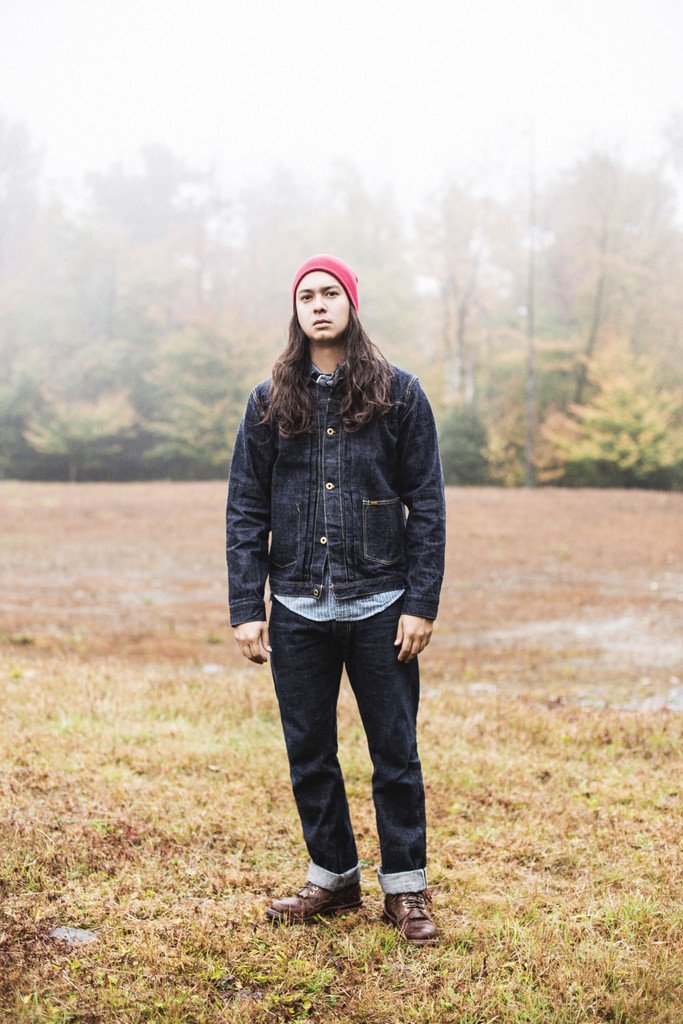 In a time saturated with obsolescence, the garments from Trophy reflect a personal need for durability and longevity which stems directly from founder Masaki Ewaga's personality. The same philosophy is reflected in his personal choices – the mechanical watch on his wrist, the vintage motorcycle outside his shop – his vision refracts the same mindset: "made for life, bought for life."
NoKipple has a great selection of Trophy Clothing garments. Head over and have a good look for yourselves.