Seeing the NYTimes bring a story about a denim workwear manufacturer, written by their head fashion critic Cathy Horyn, was an eye catcher. Even more unusual was that one of the most important women in American fashion had driven over 600 miles from New York to visit a small town workwear and jeans factory in Tennessee.
Why? Well, it turns out that L.C. King & Co., manufacturer of Pointer Brand, is the oldest existing family owned cut and sew factory in the US; one that supplies high-end fashion designers such as Japan's Junya Watanabe. To learn more about this veteran manufacturer, Denimhunters' Andy Stone called Pointer Brand. Greeted with southern hospitality of the USA, marketing director Ben Collins gave us the ins and outs of the 100-year-old company.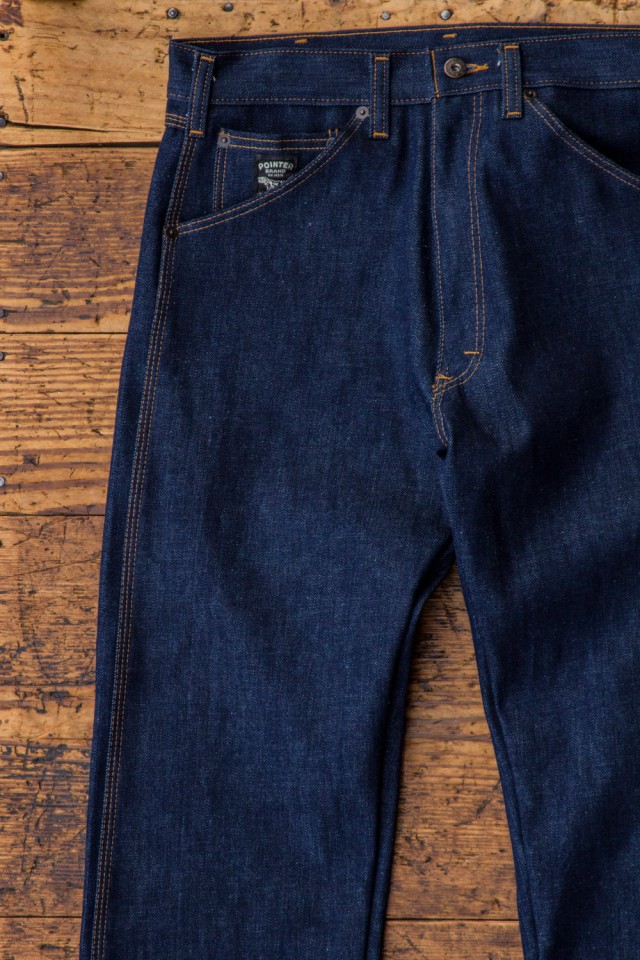 "Watanabe was not the first Japanese to discover Pointer," Ben told me, in fact 35% or so of their business has been coming from Japan for over 20 years. Ever since the days of James Dean, the Japanese have loved American denim, so some of the smarter distributors in the land of the rising sun started working with them, importing American classic workwear.
Pointer Brand has been growing steadily but carefully, keeping the family and small town tradition of the company intact while acclimating itself to the digital world and the never ending rebirth of denim. Jack King, the 4th generation of the King family, a former food broker in Atlanta, took over the family business from his father in 2005 after working there since 1998. He quickly rebooted his focus on the roots of what kept his family's company alive for so long. Ben Collins was later hired to take over the social marketing required in the new paradigm of business today.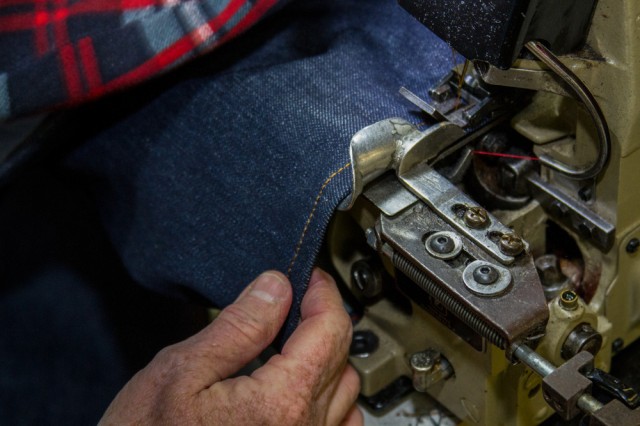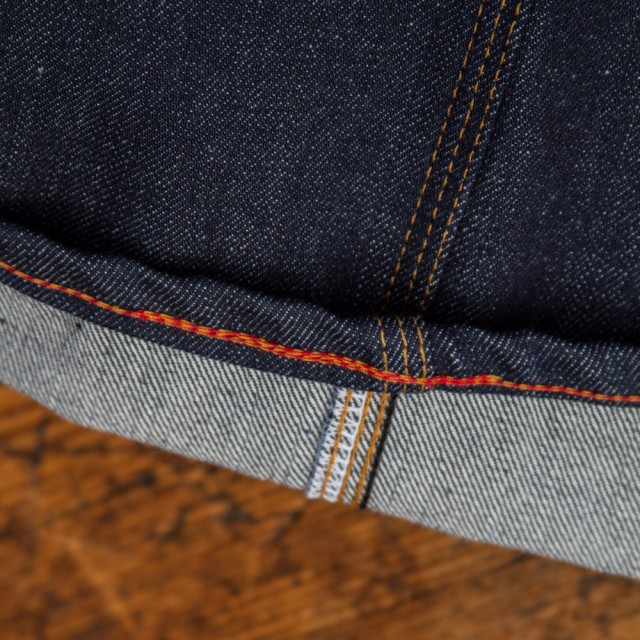 Old school quality, products and machinery is still the key to their continuing success. Ben proudly explained about their acquisition of some very-hard-to-find vintage Union Special machines. More than ever raw denim is in demand.  Ben, who is very astute at understanding the denim culture of today, explained how he felt that raw denim buyers and denimheads buy, wear and wash (some more than others) their jeans to get the fades that are personal to their lifestyle. This is why Pointer source their raw denim from Cone Mills White Oak. Realising that some jean companies even buy back uniquely faded jeans in order to copy them, Ben made it clear that this is not the Pointer Brand way. Pointer have Marinda Holt, a 26-year veteran of the company, working closely with outside designers and consultants to keep Pointer Brand's offerings consistent, yet timely.
Details of the Lot 158R jean (featured throughout this article):
Made in America
Traditional cut 5-pocket jean
13.75 oz. unwashed and sanforized 100% cotton denim
Woven by Cone Denim's, White Oak mill in Greensboro, North Carolina
Ring spun, indigo dyed, right hand twill
2-tone 43200G chain stitched hems
Antique copper finish hardware
Zipper fly
7 belt loops
True-to measure waist
Triple Stitched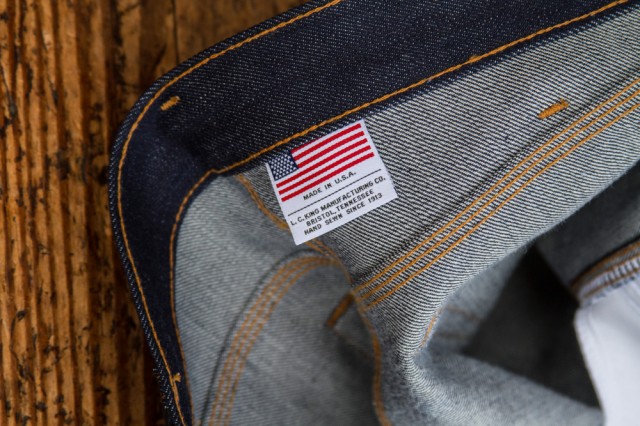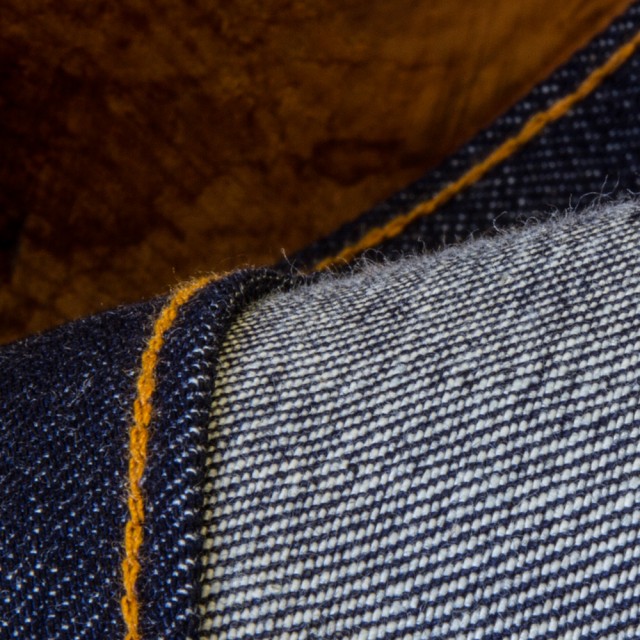 What can we expect from Pointer for 2014? The quality and workmanship will always be a priority, but their new line will most importantly include some new modern fits, as well as some new barn and chore coats. Working with Cone Mills' White Oak Division, they will be bringing in new raw selvedge denim in a variety of weights and styles for 2014. Knowing that they must have patterns dating back 100 years, I couldn't help but ask Ben if a "vintage collection" was in the cards. All I got was a definite maybe. As soon as the new line can be shown we will cover it.
Visit Pointer Brand online, they do ship internationally! You can also follow Pointer on Instagram, Tumblr and Facebook.