French Denim Head Becomes Instagram Celebrity: Jacques from Kiliwatch
Being a denim head I'm always checking social photo media for others who share my passion.
Instagram is an easy way of finding, following, and even joining those who are unknowingly tastemakers or influencers. But of course you already know this.
Living in France I knew that arguably the best vintage store in the country would be Kiliwatch. So when I first started my search on Instagram for denim heads I looked for the store.
What I found was a user by the name of @spicyrec who works there. His real name is Jacques Grosz and he posts his personal pictures under a variety of hashtags, such as #iweardenimeveryday and #anotherdayinparadise. His unpretentious, excellent taste, as well as the good vibe, which somehow emanated from his selfies, kept me as a follower.
But who is @spicyrec really? Read on to find out.
A boom in French vintage denim

Kiliwatch opened in 1996 and it has been a success story in a country where vintage was considered 'old clothes' and looked down upon.
Communications director of the Kiliwatch, Harmony, describes the evolution of "fripes" (French slang for old clothes):
"Attitudes have changed, and customers began looking for more eclectic and collectible denim with a story."
Due to the quickly rising demand for denim, the store expanded 10 years ago, dividing the larger space into 'new' and 'vintage' departments. Jacques is the manager of the vintage department.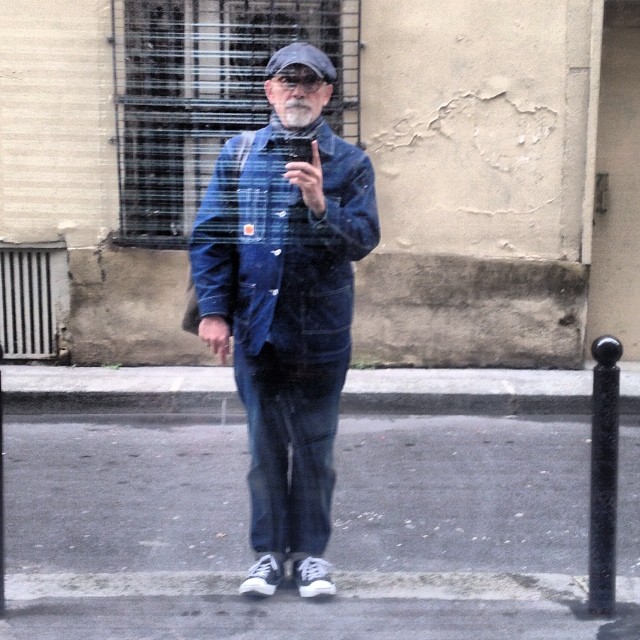 Just like old friends
I had been exchanging likes and comments with Jacques ever since I joined Instagram, and I was fascinated that at last count he had 4500 followers in less than 11 months – and this is in fact a personal account. So I called Jacques and introduced myself as @foundinfrance, which was how he knew me.
Jacques is a discrete guy in his earlier fifties. 30 years ago he was a DJ, but since 1998 he has been with Kiliwatch. He normally doesn't give interviews, but our online back and forth made it seem like we were old friends.
So he agreed to a Face Time interview.
What gave you the idea to join Instagram?
"I wasn't interested in any of the social media like Facebook, and wanted to express my personal revolution in a more discrete way. This was my first foray into the "connected world", and I had no idea that I would get so many followers so fast!"
What do you mean by personal revolution?
"Vintage denim is my statement of revolution against the suit and tie look. I'm not saying that I don't appreciate it on others, but it's not my style."
This is your personal account, not one created for Kiliwatch?
"Yes, I shoot what I want, including shots of what I wear, clients who come in, as well as street art around Paris, the personal revolution of others."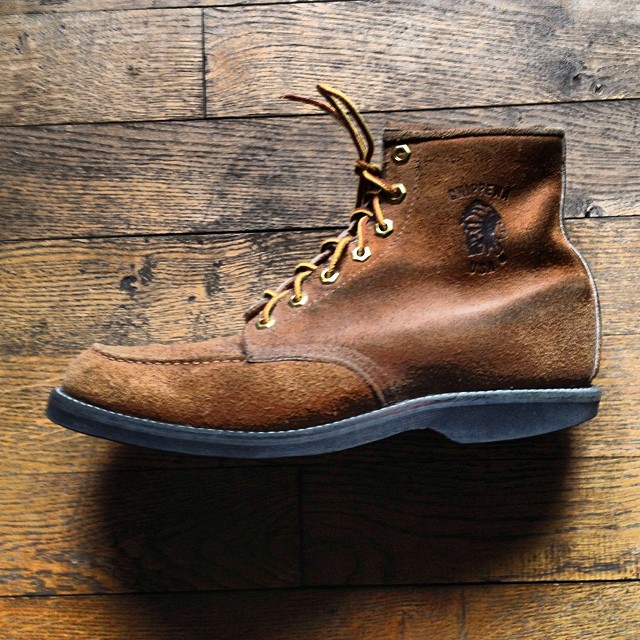 With 4500 followers, do many people come in asking for you as Spicyrec?
"Yes, it's amazing, I have customers coming in from all over the world asking for me. China, Japan, South Korea, America, everywhere – many of them want to take their picture with me, even celebrities. That surprises me."
How have you been able to put together and sustain such an incredible selection in the shop?
"Alexandre Voisin is the manager of Kiliwatch and he has complete confidence in my selection of merchandise. I have carte blanche. I work with the best pickers "fripiers" in France insisting on "le cerise sur le gateau" – the cherry on the cake. If not I send it back."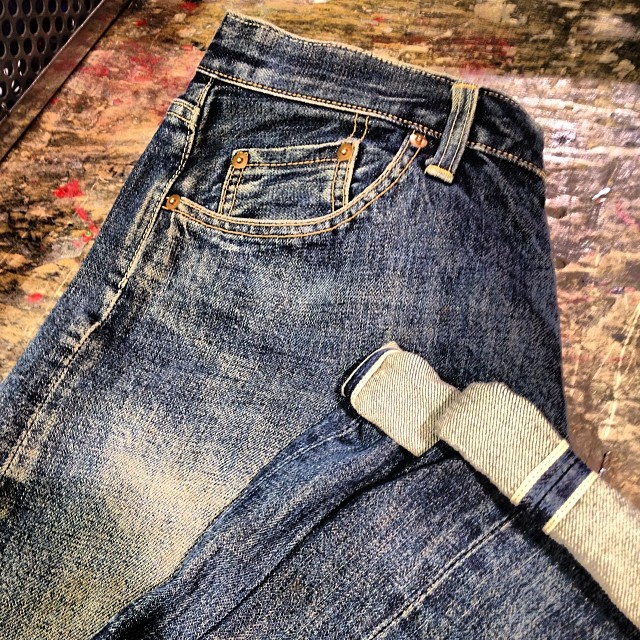 How have you seen trends in denim change over the years ?
"Clothes that people always thought were for farmers and workers, meaning workwear, and thus wouldn't buy, have become the most sought after. Brands that were also in this category, now have become collectibles.
My personal favourites are the vintage Chimayo, New Mexico vests and prints, as well as selvedge jeans and bandanas. The demographic of clientele for denim and collectibles has changed and now appeals to a much broader age range, not just the youth market anymore."
I always see you with your signature bandana, tied a certain way. How many bandanas do you own?
"I lost track after 100!"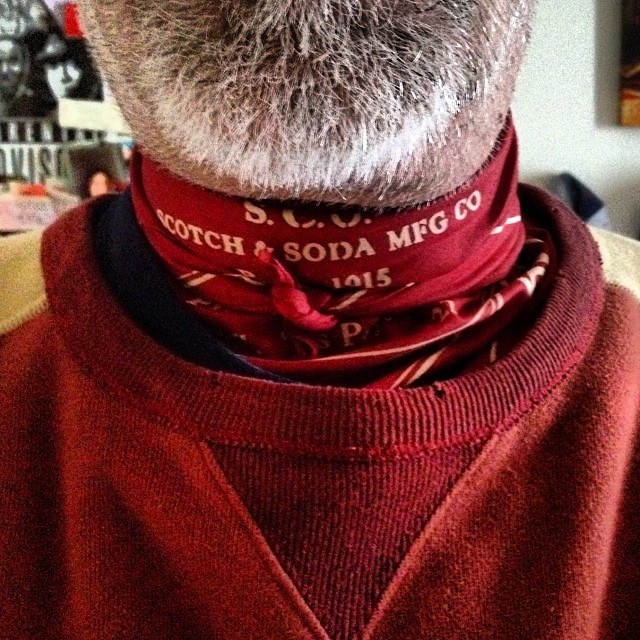 Having done this interview with Jacques on Face Time, he was kind enough to teach me how to tie a bandana "Jacques style". If you want to learn, you'll have to go see him yourself.
I'm certain that with all Jacques' followers coming in to meet him personally from all over the globe the owner of Kiliwatch, Bernard Graff, must be quite happy. If it was me I would give Jacques a big fat bonus every year for the amount of business that comes in to meet @spicyrec for a personal consultation.
You can follow Jacques on Instagram here.
Photography: Jacques Grosz and ShanghaiExpress (Roy Zhang).