Get a 13% Pre-Order Discount on Bybeatle's Drifter Waistcoat
Pre-Order By December 6, 2014 To Get the Bybeatle Drifter Waistcoat for $290
Almost two years ago, Bybeatle was born out of passion for Japanese denim and handcrafted garments. Garments that represent craftsmanship and honesty. Its been an adventurous journey full of  challenges. They have had to score fabrics, create the right pattern and translate it into something that Beatle believes will make people happy. All this whilst running on a tiny budget. Not surprisingly, announcing a new product is all the more exciting for them.
Design and Features
The Bybeatle Drifter Waistcoat is a beautifully crafted timeless staple pieces that can be combined with almost anything in your wardrobe. The design is inspired by the legendary design of a hunting vest but altered into an almost straight waist line, which makes it work effortlessly with a T-shirt or dressed up for a day at the office.
If you choose to bring it into the wilderness, you have three outer pockets to fill with useful survival gear. Or, you can stay urban and keep your smartphone and you subway tickets in the pockets.
The waistcoat is made of 10 oz. Japanese slubby loomstate denim that will give you a gorgeous shade of blue with wear and wash. The entire vest is lined with a 100% wool blanket lining; Bybeatle believe that this extra bit of comfort and warmth also enhances the practicality of this garment.
The denim has a lovely vintage feel to it; very soft and pliable, it combines a beautiful amount of slub with a light hairy surface and will fade to a workmen shade of blue.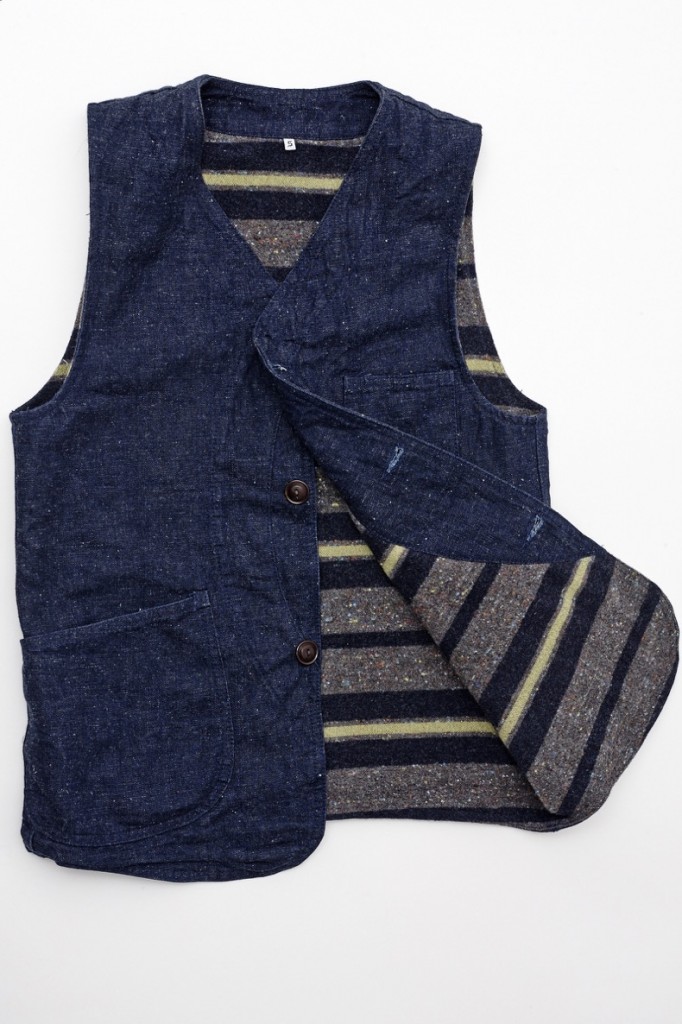 Pre-Order and Get the Drifter Waistcoat for $290
Bybeatle appreciates the support of each and every customer and running a pre-order, with a discounted price, is one of their ways to thank them for this support.
As they have to secure a slot in the garment makers production schedule, they can only offer pre-ordering for a short time. December 6 is the deadline if you want to save 13% on the actual retail price.