paul kruize jeans: A Purebred Bespoke Jeans Maker
There Are Jeans Makers and Then There Are Jeans Artisans. Here's Why paul kruize jeans Belongs To the Latter Category
Over the last few years, we've witnessed an influx of bespoke jeans makers. One of the latest to appear is Paul Kruize from The Netherlands, who will be competing in the Artisan Challenge. He just launched his website so I got in touch to ask him about what sets him and his jeans apart. This is his story.
paul kruize jeans are bespoke jeans only. Each pair is cut and sewn for the individual customer's specific measurements.
He keeps his jeans simple and minimalistic without excessive stitching or branding. It is all in the fabric, the fit, and the construction.
Paul doesn't do collections, and he doesn't like to think of his business as a brand; he sees himself as a jeans maker.
The Background of paul kruize jeans
Paul Kruize comes from a family with a history in the garment industry; as a kid back in the 70s he wore raw denim Wranglers. In his late teens, he began working in fashion.
He learned how to make patterns and taught himself to sew shirts, trousers, coats, jackets, and basically anything he could get his hands on. He even deconstructed a 501 to crack the code of the characteristic anti-fit.
Not long after he began studying fashion at art school, he learned, like so many denimheads before him, that the world of fashion is superficial and works only in the short term. So he changed his subject to furniture design. Since graduating, Paul has been working as a designer.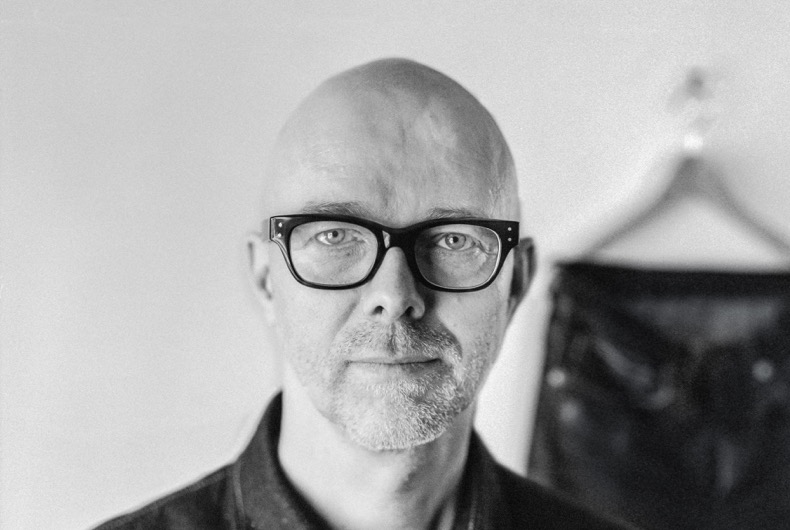 TSB: How did you get into the denim business?
PK: "I always loved things and materials that showed great aging. I grew up with raw denim when it was the only thing around. The revival of selvedge jeans got me back on track.

Through making accessories, I started working with selvedge denim. Soon I needed a bigger challenge and decided I wanted to make jeans.

I love the fact that denim needs to be conquered. I like the fact that you have to work with it and that it will slowly take your shape and become like a second skin."
Paul is a fan of Japanese selvedge denim. He usually goes for something in the 14-15 oz. range. He is a believer in the pre-wear soak method that we also preach. Like I've personally experienced numerous times, Paul doesn't think the soak negatively affects the fade. In fact, what it mainly does is make the jeans last longer.
Paul usually wears his jeans for 4 to 6 months every day before the first wash. After this, he will wash them more frequently, which, as he argues, only makes the fading even better.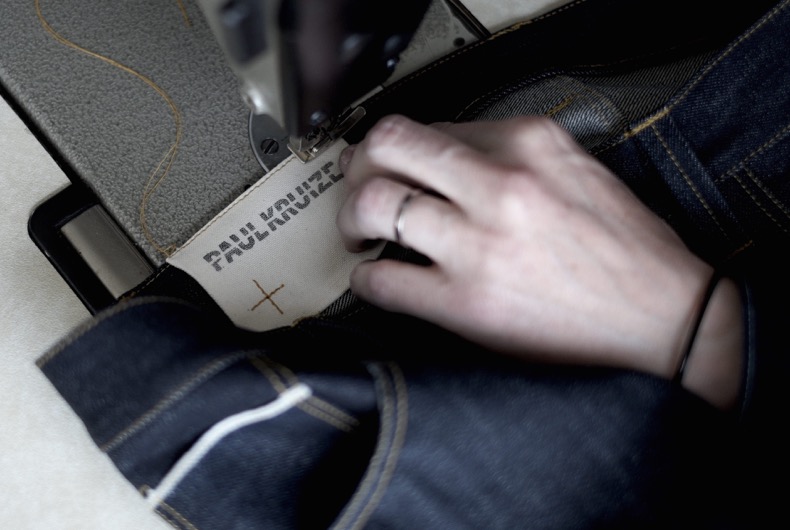 The Concept of paul kruize jeans: Just Keep It Simple
As it has become a habit, one of my first questions to Paul was what his concept is. "There is no concept," he quickly answered.
"I wanted to make jeans, so I got started. I cut up old jeans to learn about fits and construction. I took some lessons to learn how to draft a good pattern for a pair selvedge jeans and I made numerous samples."
Paul never had any intentions to enter into large-scale production, so he figured he could just as well custom fit his bespoke jeans for each customer. So, he ended up being a bespoke jeans maker.
He does, however, point out one thing that is somehow conceptual; the fact that he since day one has made everything with a single needle lock stitch machine – and still does.
"I am not interested in old machines. I'm not a collector and certainly not a mechanic, and I focus on the fit and construction of the jeans like a tailor would."
Over the course of sewing numerous samples, Paul figured out how to construct his jeans without overlocking. By relying on the selvedge edges, hand felled seams, and cotton tape, Paul eliminated all open seams on his jeans.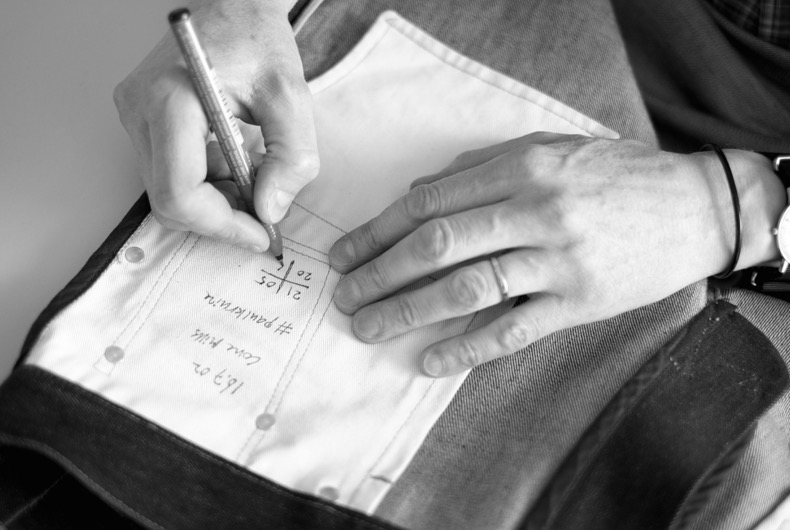 The Appeal and the Future of the Ultra-Personal Jeans
Paul sees the growing interest in one-man brands and bespoke jeans makers as a reaction to globalisation. As he puts it, "people are starting to appreciate craftsmanship again. They like to know where their jeans are made and who made them."
Think about it; do you know who made the jeans you're wearing? And do you know under which conditions they were made? In essence, jeans produced at large scale are impersonal mass products.
Still, once you start wearing the jeans you turn them into your own. With bespoke jeans we're talking about something very personal right from the start.
As for the future of paul kruize jeans; Paul hopes to be able to stay in control and make quality jeans on a small scale. Visit Paul's website to get a pair for yourself.