How Raw Denim Made One of the World's Best Badminton Players Dress Like a Man
I'll be honest; a couple of years ago, I didn't know the first thing about raw denim. I remember the first time I was told to wear my jeans for months without washing, I was thinking, 'who does that?!' Now, after wearing a pair of LVC jeans daily for a year, I'm hooked on denim. This is how raw denim completely changed the way I dress.
LVC Was the Gateway Drug
It all started when a good friend of mine called me and said he had a funny gig for me. His colleague, Thomas from Denimhunters, was looking for someone to wear a pair of Levi's Vintage Clothing 1954 501ZXX jeans for a year as part of a wear and tear project.
With my athletic build, I was the perfect fit. All of a sudden I had agreed to be part of a shrink-to-fit guide and wear the 1954 for a year straight.
When I put on the jeans, the first thought that went through my head was, 'this can't be true, how can I possibly wear these for a whole year?' They felt so stiff and uncomfortable. Funny thing is, now, that's the feeling I'm looking for in a pair of jeans.
If you're considering getting your first pair of raw denim jeans, check out the Rope Dye buying guide before you shop!
Over the years, I had been following the trends and looking back, I'll admit that at times I looked a little like a scarecrow. I would wear colourful and printed scarfs, pants, and shirts. It was fast-fashion at its best. Eventually, I grew tired of looking like a kid, and raw denim gave me the last push.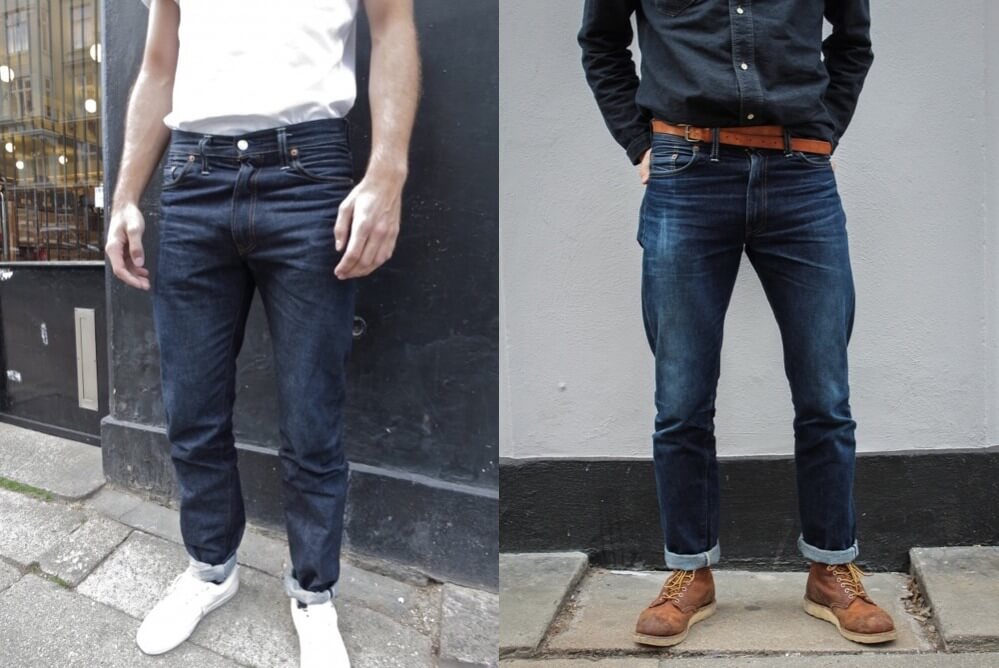 I Fell In Love With the Timeless and Enduring Fabric
The main difference between then and now is that with raw denim I feel more relaxed about how I dress. I don't feel that I need to wear the "right" gear. Denim survived so many trends and will do so again. It lasts, not only physically but also in terms of style, and that's one of the main reasons I fell in love with it.
Find out how raw denim is made (and why it's so easy to fall in love with) here!
Denim is for everybody. You see it everywhere, in more styles, washes, shapes, colours, and forms than you can imagine. It's worn by icons as well as average Joe's. You can relate to it and do it your way.
I remember a conversation I had with a friend about the things that inspire us, what we like and what clothes we tend to buy. I ended up saying that I would eat my old Red Wings if I have changed much when I turn 50.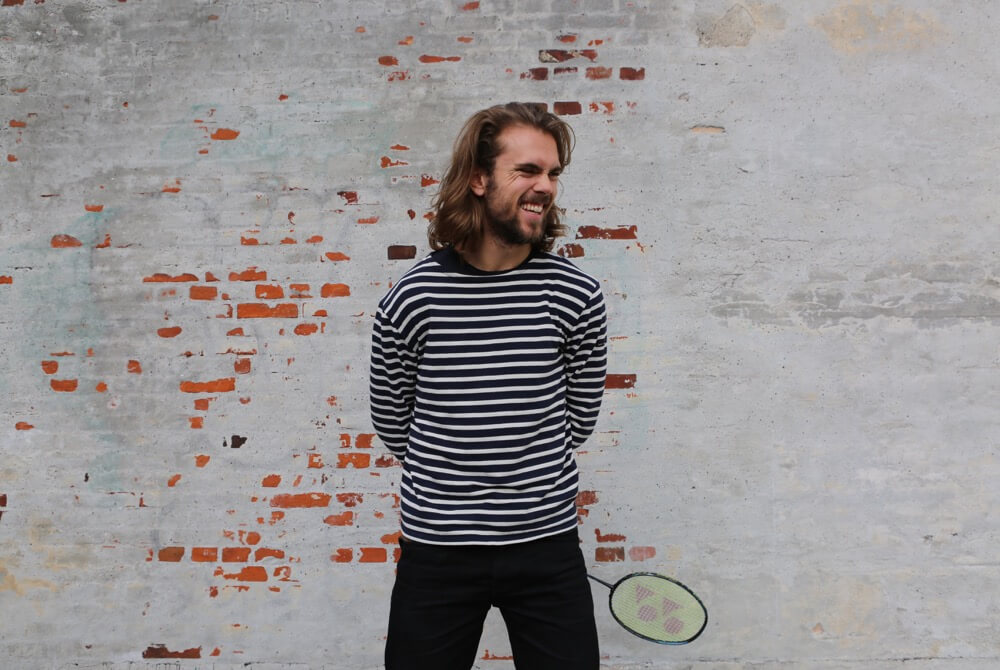 The Allure of Wearing Raw Denim
To me, wearing raw denim has a romantic feel to it. It's about patience, quality, values, experiences, and endurance. The more you wear your jeans, the more you get from them. If you really put work, care, patience, and time into them, you will be rewarded. It's a reflection of you and what you do.
My profession as a professional athlete requires a lot of these things. I need to have patience, work hard, and do the same thing over and over again to see my work flourish. On my travels around the world (mainly Asia), you'll find me wearing denim. Now I'm that guy who'll wear his jeans for months without washing.
Follow Jan's travels on his Facebook page.
Photography: Maria Lundberg Baré.