Summers almost upon us. Let's take a closer look at what 3Sixteen can do for us when it comes to the warmer months.
It's that time of year again when we cast off the layers and go hunting for our long lost sunglasses. Temperatures of anything over 10 degrees are a welcome change after the long winter but, the warmer months do pose a problem for us denimheads.
Heads Up!
Luckily, the guys over at 3Sixteen have us covered.
These Bucket Hats are a brand new style for 3Sixteen, they have had five-panel caps in the past, they have some really dope waxed canvas baseball caps in their line up right now, but nothing says summer like a bucket hat. And these three offerings are something special.
Big in Japan
The hats were developed and produced exclusively for 3Sixteen over in Japan. They come in three styles.
A reversible Leopard/Tiger Stripe Camo and a solid herringbone twill in two colourways, Navy Blue and Olive Green. The Navy and Olive versions have been hand splattered with paint after production to make each one entirely unique.
Want One?
Getting hold of one is pretty simple. You can head over to 3Sixteens website to pick up all three. Or, if like us you prefer to stop in a store and have a chat. The guys over at Snake Oil Provisions have the reversible Leopard/Tiger Stripe Camo available and the 3Sixteen Flagship store in LA carries all three.
Top to Toe
That's your head covered. Let's see what the guys have for the summer months that will go perfectly with the hats.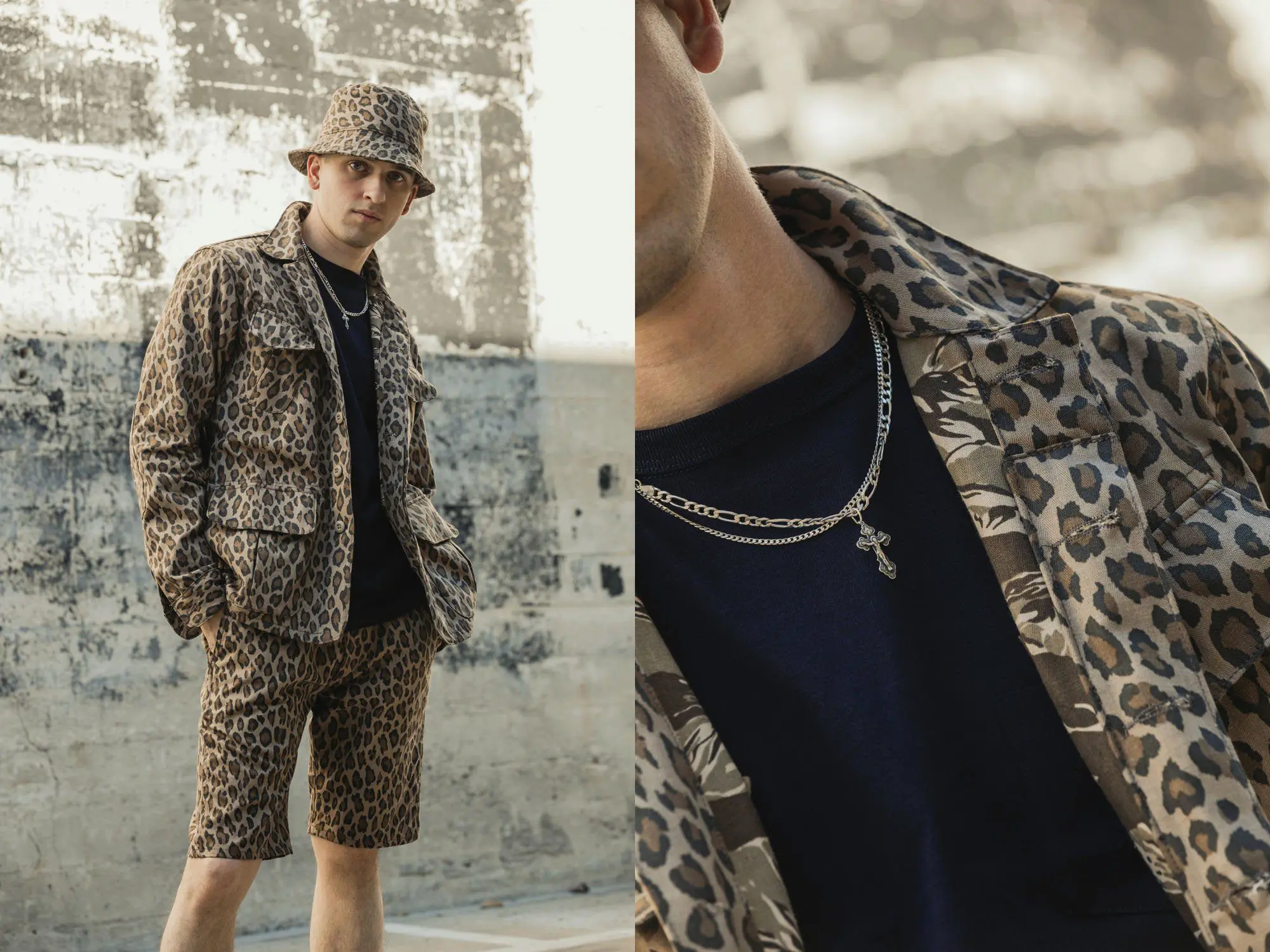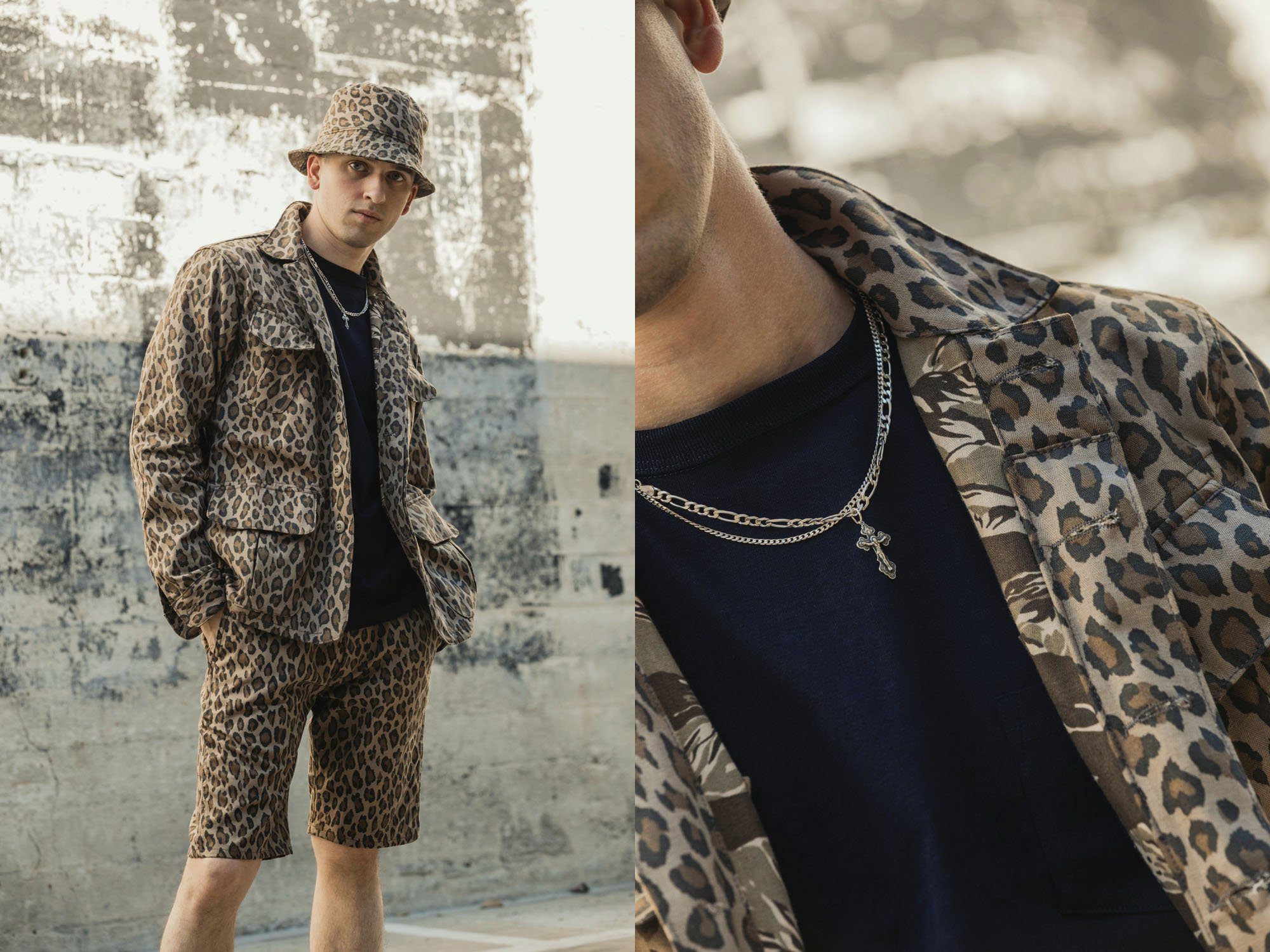 We could go all out with all Leopard everything. It's a bold look! Let's see what else we have.
Everything with Anything
Starting with the Olive Bucket hat. Let's take the Olive Selvedge Chino and pair it with the Short Sleeve Popover shirt with the Black Palm Print.
For the feet, as tempted as I am to go for the Viberg Travel Slippers. I think I will go for the Chelsea Boots. The Chelsea's will carry us through the Spring, Summer and Autumn (probably Winter too) and you can easily slip them off when you are picnicking in the park or chilling at the riverside.
And the perfect thing about these picks, they are going to look dope with mostly anything. Pair the Chinos with a denim jacket. The Shirt with a pair of Raw denim jeans. The Hat with any of it. It will work!