First Reflections On Selvedge Run N° 02 With The Show's Co-Founder, Shane Brandenburg
There is something vaguely depressing about the aftershow atmosphere at trade-fairs. All those months of hard work which culminated in three days of intense discussion and sell, sell, sell are reduced to the haunting whir of electric screwdrivers and the dull clang of dismantling fixtures. It is all a bit post-coital.
But, the mood at Selvedge Run is far from limp. As Berlin's upstart menswear and craft show takes stock after its second outing, the over-riding feeling is that it was a job well done.
Changing Times
Overall, reports from across Berlin Fashion Week have been mixed; most shows have been reasonably well-attended but the wide availability of hotel rooms tells you all you need to know. Business has been steady but it was a far cry from the bun-fights of yesteryear and there is no escaping the feeling that Berlin is now much less about razzmatazz and becoming more of a hands-on opportunity for buyers, as Deutsche Welle reported (in English).
In the premium menswear sector, consumers need to be absolutely convinced of the quality, reliability and staying-power of the product. It makes sense then that buyers want to personally get to grips with the merchandise.
Against this backdrop, Selvedge Run has more than held its own. The first day of the two and a half day event was particularly brisk. Buyers were out in force and busily making the rounds of some eighty exhibitors amongst whom were old stagers like Livid, Edwin, Chippewa et al plus eye-catching debutants such as Rye from Norway as well as Scotland's Simmons Bilt who are ending their first year as the successful reincarnation of the much respected Alexander Leathers.
Was It All Worth It?
As the trucks were being loaded and the flight-cases slammed shut, we sat down for a coffee and a deep breath with Burg & Schild's Shane Brandenburg who, as Selvedge Run's core curator and main thumbs-up/thumbs-down man, decides who gets to show and who doesn't.
"When we set out on this adventure, I had a crystal clear vision of what I wanted it look and feel like. Everyone knows how hard this is and other shows have fallen by the wayside. Yes, of course it is always tempting to take whatever brands come along – we've got to pay the rent – but Maria (owner of Burg & Schild and co-founder of Selvedge Run) and I knew that balance would be everything.

I believe that the show is on the right track and that we are striking that balance. We're earning trust because we're showing brands that have been at the top of the tree for over a century and they sit so well alongside the young, creative, passionate pioneers who are doing what they love. It's a harmony-thing and it's the same approach that we apply to ranging at Burg & Schild.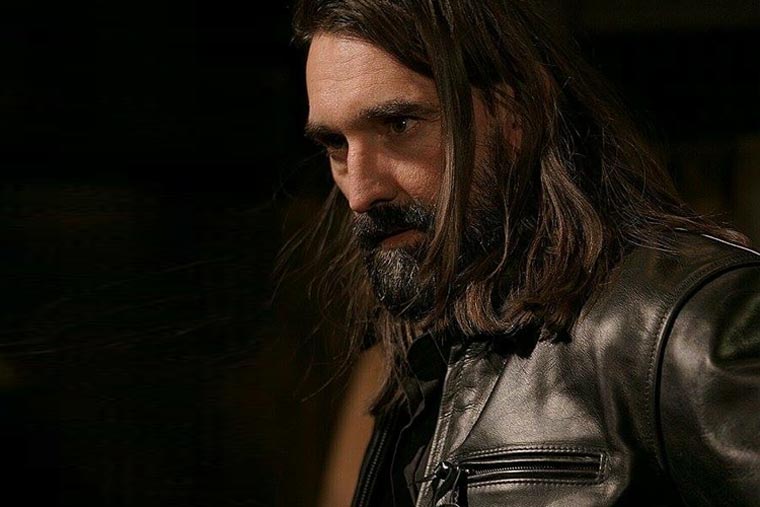 We are in a brand new venue so we have had to make a few adjustments on the hoof but the feedback has been overwhelmingly heart-warming. This has been a massive effort on the part of the whole team and we have made massive strides since the first show. People certainly appreciate that.

You can expect more of the same from us in the summer. More brands and from wider categories – especially contemporary menswear – and really making the most of this wonderful location by putting the outdoor space to great use for brands, food and evening events.

As we say in Germany, "nach dem Spiel ist vor dem Spiel" and we'll be back to work on Monday morning."
"Nach dem Spiel ist vor dem Spiel" – the prep for the next match begins as soon as the last one ends – sounds about right so we'll be looking forward to see how Selvedge Run grows and develops before the next show in Summer 2016.
On balance, it is hard to disagree and Selvedge Run is starting to resonate in typical Berlin style – history and tradition mashed up with the new, the fresh and a steely determination to build on
For many more images plus video of the show, head over to their site in the coming days.