Premium Menswear and Crafted Goods Brands Line Up in The German Capital For The First Selvedge Run of 2016
Barely has the goose been demolished and the Christmas trees laid out for the bin-men to come and collect before the local ruffians set them on fire, and Berlin is back to her old self.
The mercury has gone south like a porn star, the S-Bahn is interminably delayed, seeing the top of the TV Tower is a distant memory and the first Berlin Fashion Week of 2016 is open for business.
They say that you always should learn to walk first but Berlin's newest trade show, Selvedge Run, hit town last Summer with more of a swagger than anything else. Ballsy, cock-sure and with the kind of can-do determination that is a fundamental part of the German capital's DNA, and with a collection of menswear and crafted goods brands which drew a big, fat "Like" from us.
A New Location In The Heart Of The City
Having initially tested the waters out in the still-scarred east of the city, Selvedge Run brings their thoroughbred fade-fest to the central, chi-chi environs of Prenzlauer Berg for three days from 20th to 22nd January, 2016. What the local patent lawyers, voice-over artists and yummy-mummies will make of it, we don't know. But, Rope Dye will be there, talking to old friends and new, and getting our paws on the best of AW 16/17 as well late entrants for the coming summer's offerings.
Refugees Welcome
Again, Selvedge Run is strictly Trade-Only but if you're in town, you can also use your accreditation for other shows like Premium, SEEK, Show & Order, Ethical Fashion Show Berlin and Greenshowroom to gain entrance. That said, taking a moment to complete their accreditation form will speed up your registration if you opt to just tip up on any of the three days.
However, if you're blessed with a proper job or are "just" an aficionado, stay tuned to DH and we promise to bring you the best of the best once the dust has settled.
It's All About The Makers
At the helm of Selvedge Run is Andreas Becker who, on the eve of the show, spoke to us and set out his priorities;
After all the set-backs in recent years, many were sceptical about there being room in Berlin for a show like ours. We learned so much from our first show and our venue is even better this year, and we knew in our heart of hearts that, with the right team and a power of hard work, we could curate a superb platform for all these fantastic makers.

Will the buyers come? That depends on so much and upon so many factors that are now beyond our control. All I know is that we have done our very best and that our 80-plus brands deserve the widest possible stage.

This is their show, not ours.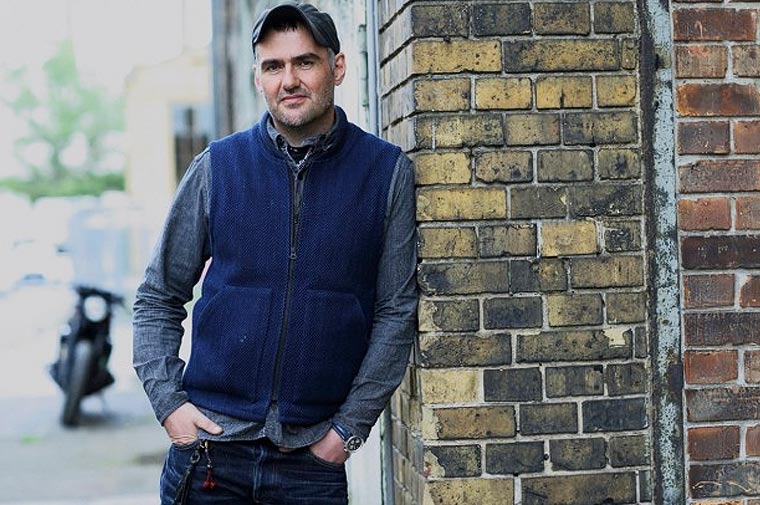 Around Our World In Eighty Brands
Selvedge Run echoes everything we stand for in European menswear and the wider, global slow-fashion movement. And, their exhibitor list makes two points and makes them very well; the brands will come from far and wide to put their faith in a well-run show. And, Berlin is still firmly on the "our-stuff" map.
[row]
[column size='1/3′]
3Sixteen
All Down Filled
Attrezzeria 33
Benzak Denim Developers
Blaumann
Bleu De Chauffe
Brooklyn Soap Co.
Browns Beach Jacket
Blue De Gênes
Chippewa Boots
Clutch Magazine
Crackers
Croots England
Dawson Denim
Dehen 1920
Dundas Footwear
Dyemond Goods
Edwin
Emma Opitz
Endrime
East Harbour Surplus
Feinschmuck
Fleurs De Bagne
Flying Zacchinis
For Holding Up The Trousers[/column]
[column size='1/3′]
Ginew
Golden Bear Sportswear
Hestra Gloves
High Large Leathers
Indigo People
Indigofera
Iron Heart
Japan Blue
Juniper Ridge
Knickerbocker Mfg. Co.
Laboratorio Base Shoes
Left Field
Livid Jeans
Made By Scrub
Manifattura Ceccarelli
Momotaro
Moritz Wenz Studio
Obbi Good Label
Ondura Durable Goods
Orgueil
Passionfrance
Red Cloud & Co ⾚赤云
Red Wing Heritage
Reuzel
Runabout Goods[/column]
[column size='1/3′]
Rye
Rebel Heart Foundry
S.F.K.
Simmons Bilt
Stetson
Stevenson Overall
Studio D'artisan
Shuttle Notes Master Cloth
Slightly Alabama
Tali Kushnir
Talon Made
Tanner Goods
Tatton Baird Hatters
Tellason
Thedi Leathers
Thrux Lawrence
Timeless Leather
Topo Designs
Upstate Stock
Universal Works
Wrenchmonkees
Wrench And Needle
Yuketen
Zeha Berlin[/column]
[/row]
The Essentials
Selvedge Run N° 02: 20—22 Jan 2016
Kulturbrauerei Berlin
Schönhauser Allee 36
10435 Berlin / Germany