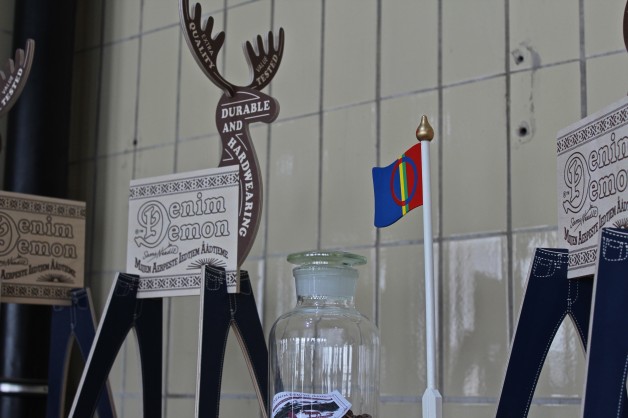 Making jeans is not just an easy way to make a few bucks. In fact, it's not easy at all. Making jeans is all about passion, culture and heritage. In order to make something genuine and sincere, it has to come from your heart, and the hearts of the Denim Demons belong to the Sami culture, which is also their main source of inspiration. It all started on the December 17, 2006, when they launched a limited number of 286 pairs of Aajja Raw Selvedge in the Solo chain in Sweden. They were sold out in just two weeks. But it wasn't until 13 months later that the company was officially launched.
Denim Demon is a family business and it was founded by Oskar, Anton and Patric, three brothers and their father Kjellåke. The family's roots are in Jämtland, a county 700 kilometres north of Stockholm in Sweden, one of the homes to the Sami people; one of the largest indigenous cultures in Europe with a history dating back over 2000 years. Reindeer herding, handicrafts and handmade clothing are the some of their main businesses. The Sami are inherently tough people who withstand the harsh conditions, in winter it is known to drop to -40 degrees Celsius with only a few hours of daylight, but this does not stop them from tending to their herds.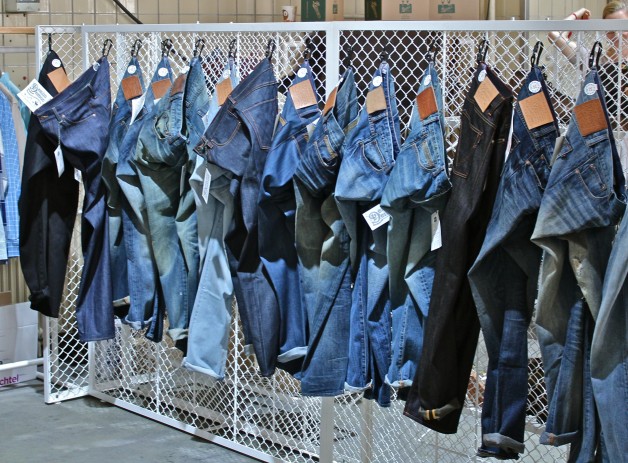 Denim Demon is a jeans brand and they offer three classic fits; Onne, a low waist skinny leg tapered fit and a newcomer for the spring season; Aakha, a straight skinny leg fit; and Aajja, a regular classic 501 fit. Most of the jeans collection are made from premium non-selvage denims with retail prices starting at €100. They're sewn in China using Japanese, American and Italian fabrics. Labelling is updated as below from the fall 2012 collection.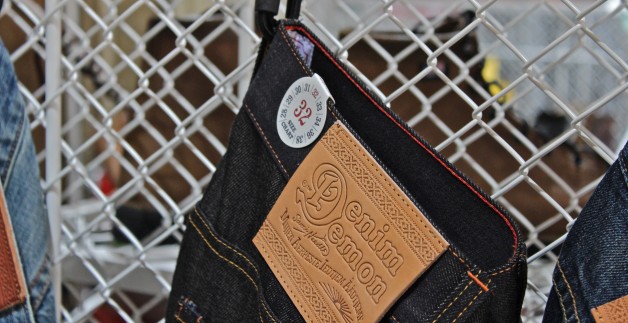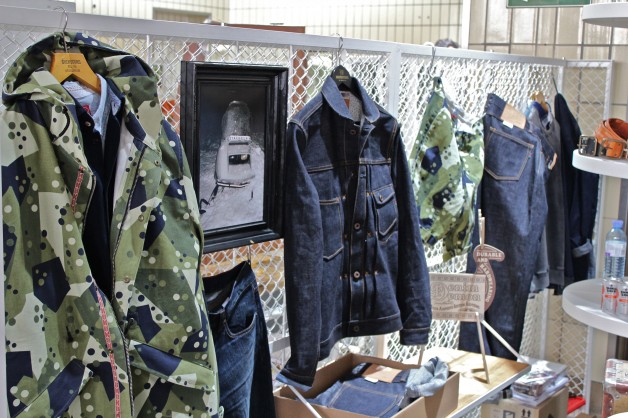 This camouflage pattern is inspired by a fabric used by the Swedish army in the 70s. The objective of Denim Demon is to do more than just clothing; they want to tell a story. Every piece in the collection is designed to be durable and hardwearing in order to withstand the rigors of Reindeer herding and living in the harsh Sami conditions. The products have been quality tested by our real Sami people while reindeer herding and working the land.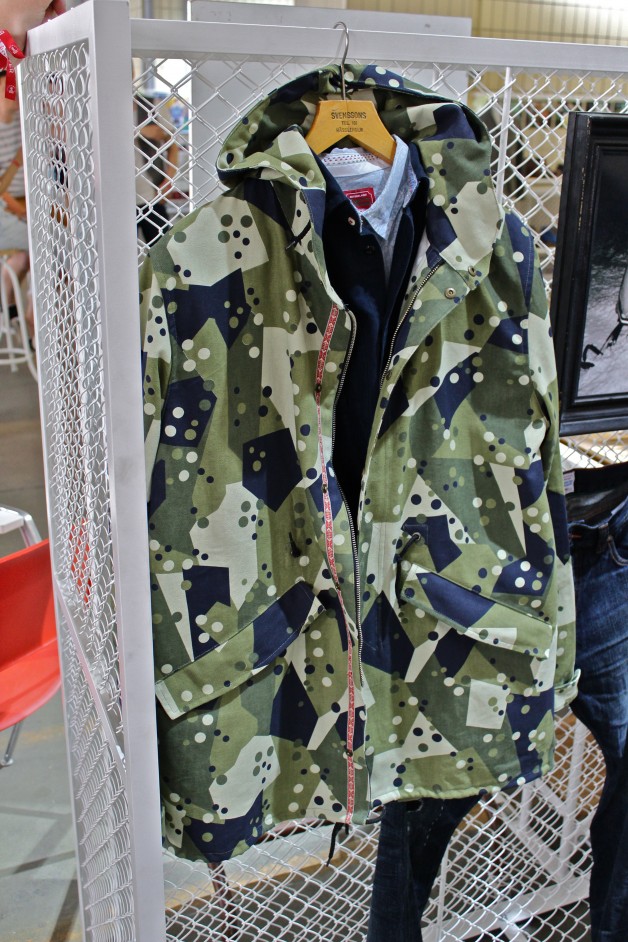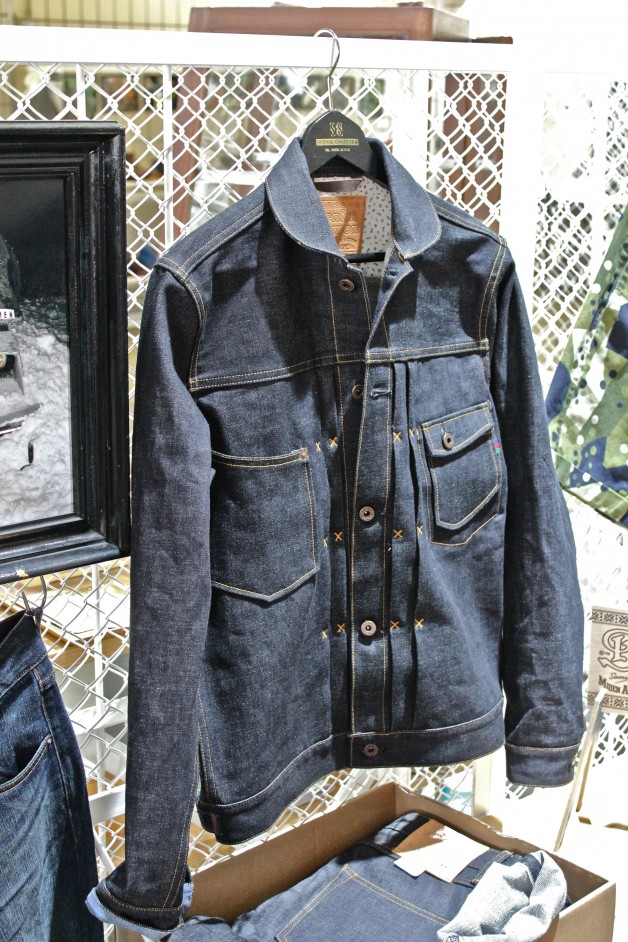 The Made in Japan denim jacket and jeans (€250) are produced by Momotaro using Collect selvage fabric.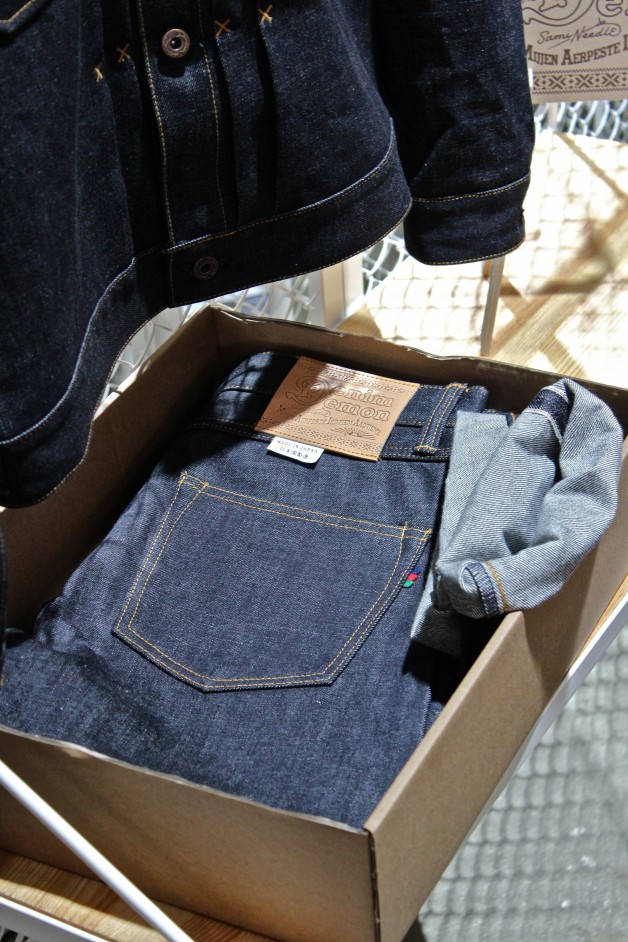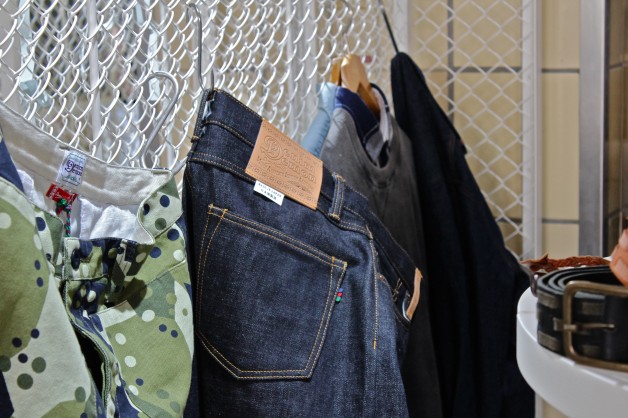 The Aajja fit (below) is available in a Kaihara selvage denim retailing at €150. Every item in the Denim Demon collection draws on inspiration from the Sami culture. For instance the buttons that are embossed with reindeer antlers or the three colours of the south Sami region that are present on most items.
The Sami text says, "with inspiration from our history."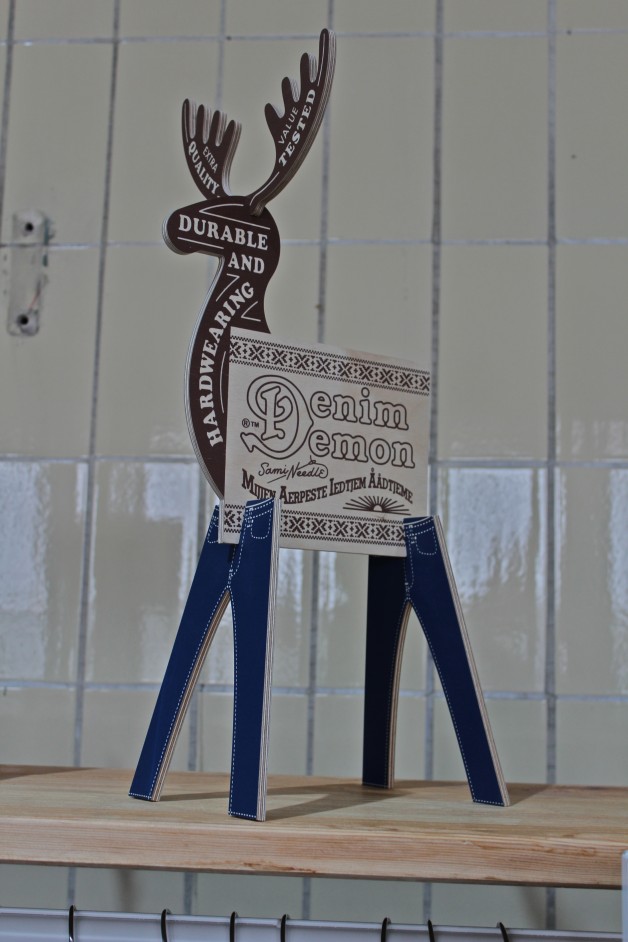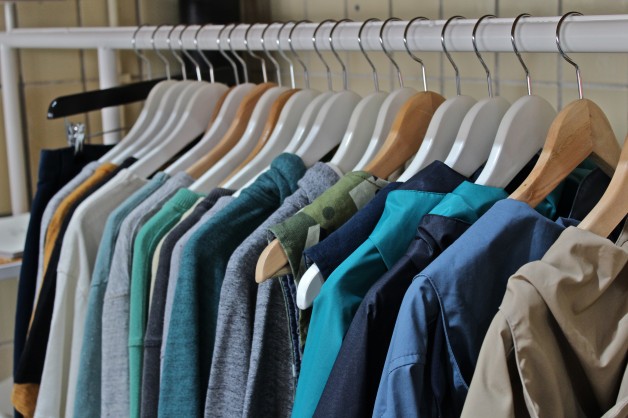 The company is growing steadily, but they would like to grow faster. Still, the denim market is tough. At the moment the brand is sold in Europe, Australia, Japan and America with approximately 70 retailers worldwide – half of those in Sweden. The Sami people are proud and Denim Demon is a proud denim brand. And if you have a pair of worn in Denim Demon jeans don't forget to send them a picture and they will be featured them on the Denim Demon website. Visit it here.