The Stranded Sailors: One Year of Style and Inspiration
The Stranded Sailors is a lifestyle platform for men founded by Sven Signe Den Hartogh.
The site focuses on timeless products such as denim, indigo and leather goods. Drawing inspiration from the elegant gentleman's style, The Stranded Sailors present an inspiring and accessible way in which men can discover and develop a personal style.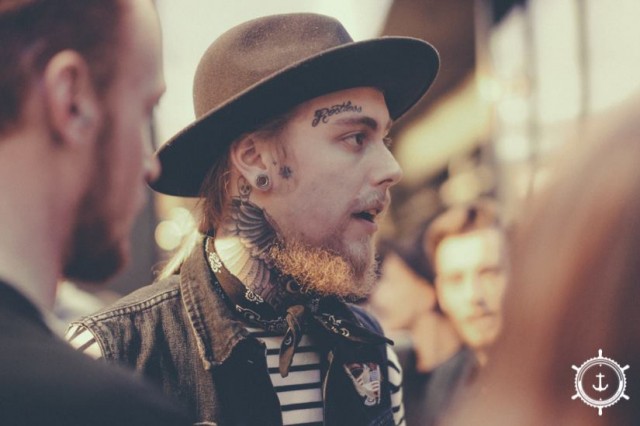 Dutch Fashion Media On the Move
Men's fashion blogs are blooming in The Netherlands and Sven keeps himself busy trying to maintain the pole position on the tough fashion race. And Sven (above) seems to be good at his job; The Stranded Sailors has been getting a good amount of attention from Dutch media; having made appearances in a local newspaper, magazines, and television.
Sven works with his fellow Dutch countrymen Edwin van der Sande. Edwin is in charge of site's aesthetics, film and photography. Duncan Tompkins contributes the bulk of the writing, and more recently, professional photographer Tim Collins has joined the team.
1-Year Anniversary Celebrated at De Rode Winkel
On March 28th, the Sailors celebrated their first anniversary. They had organised an event at De Rode Winkel in Utrecht; the oldest denim store in The Netherlands where Sven used to work.
Many familiar faces from the Dutch denim scene where there to celebrate with Sven and his team.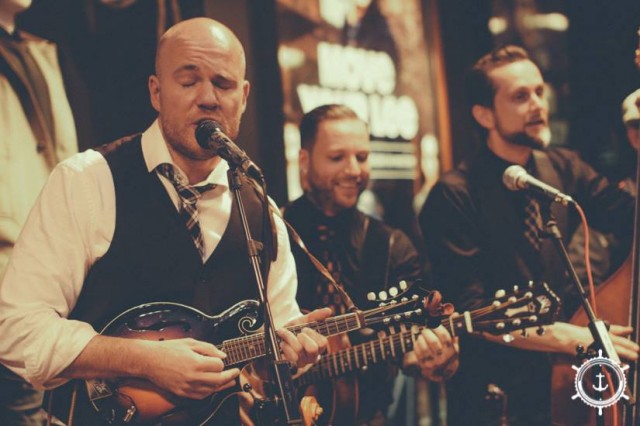 The evening was enlivened by the great folk band Crimson Inc, an in-store Pappas Barber service, the display of Lee sales representative Pol Houtkamp's personal denim collection, "Mister Ed Customized Vintage Clothing" curated by Dave Edwards (first below), and Sven's father (second below) Jan den Hartogh's Duke & Sons Leather.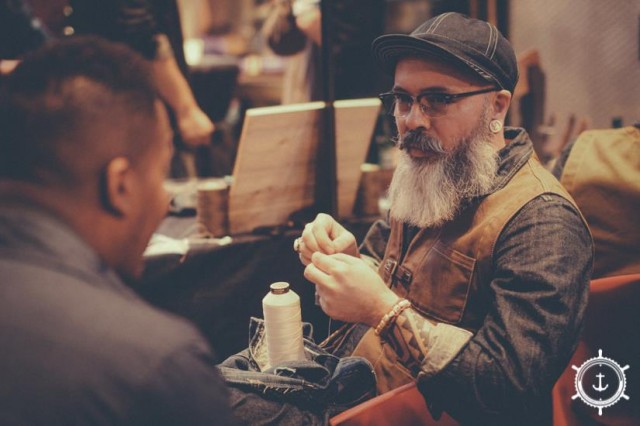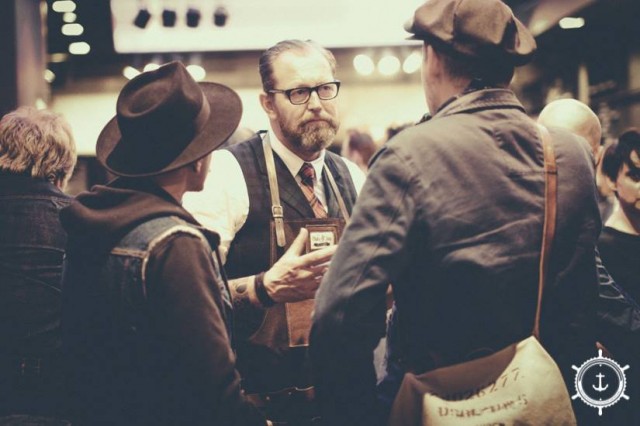 The hard work and time that Sven has put into establishing The Stranded Sailors has rewarded him and his crew with great results.
In the near future, The Stranded Sailors will launch a collaboration with the local coffee company Marcus Koffie. We also got news that they are working on a project with Denham The Jeanmaker and Tim Collins Photography.
The future surely looks bright for these young lads, keep an eye out for the Sailors.
Photographer: Desiré van den Berg