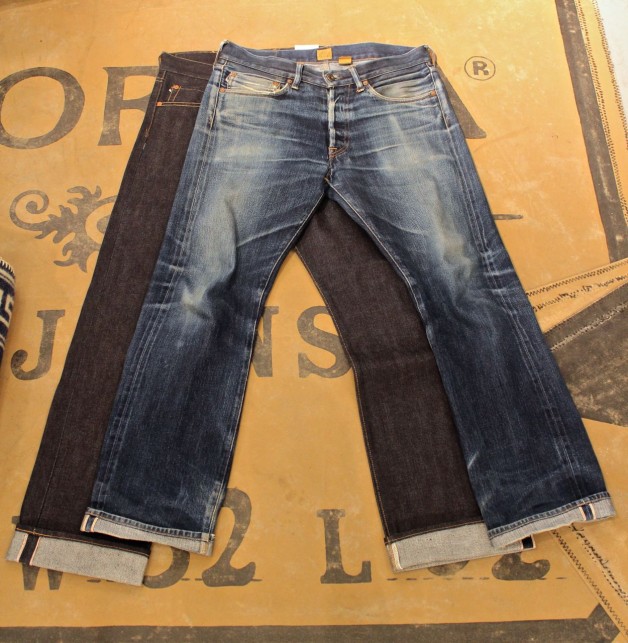 "A small brand with big ideas," Indigofera Prima Jeans is pure dedication to quality, detail, and craftmansship with disregard of what's in fashion. Even though you may not notice it right away, a pair of Indigofera jeans is no ordinary jean and it requires a bit of denim knowledge to truly appreciate their qualities. Launched in the spring of 2009 as the vision of the dream jean of the two founders, Mats Andersson and Johan Söderlund. Both have been working in the denim industry for decades and their combined knowledge and expertise is hard to match. Old-fashioned quality, nostalgia and enduring workmanship pervade the young brand's history.
The most exciting thing about Indigofera is that Mats and Johan take fabrics to a whole new level. They take pride in spending months and years working closely with both European and Japanese denim mills in developing the unique Indigofera weaves – something not even the major brands to. This allows them to influence the distinctive look, the fading and the quality of their fabrics down to the very last thread. The name is a tribute to the indigo colour, Indigofera being the genus (family) of flowering plants from which you make natural indigo; the very essence of jeans and denim manufacturing. Natural indigo dying is an almost forgotten art (at least in Europe) and the intricate and challenging journey from plant to dyestuff to blue jeans makes this traditional method extremely exclusive, and rather expensive.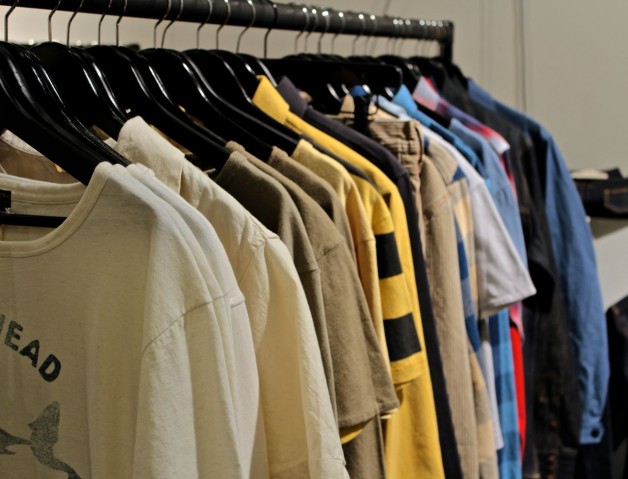 This is the entry price Indigofera fabric, no. 44. Mats and Johan set out to develop a premium fabric at a reasonable retail price. Inspired by the hairy 70s Levi's fabrics, Hairy Bastard as they sometimes call it has a slight grey cast and a lot of white nips from the open-end weft that is a little more loosely spun compared to the ring-spun warp. They struggled to get it right for two years. The fabric is proof that denims don't have to be selvage and it can be equally interesting with high quality wide loom fabrics that are made of the highest quality threads obtainable.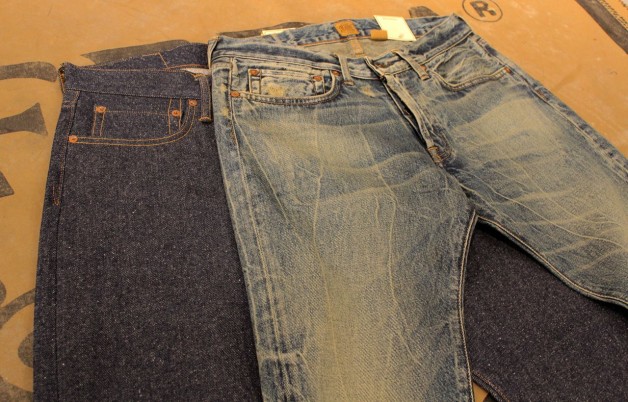 Another non-selvage fabric, no. 45 – this one is hand-dipped. Everything is sewn in Portugal.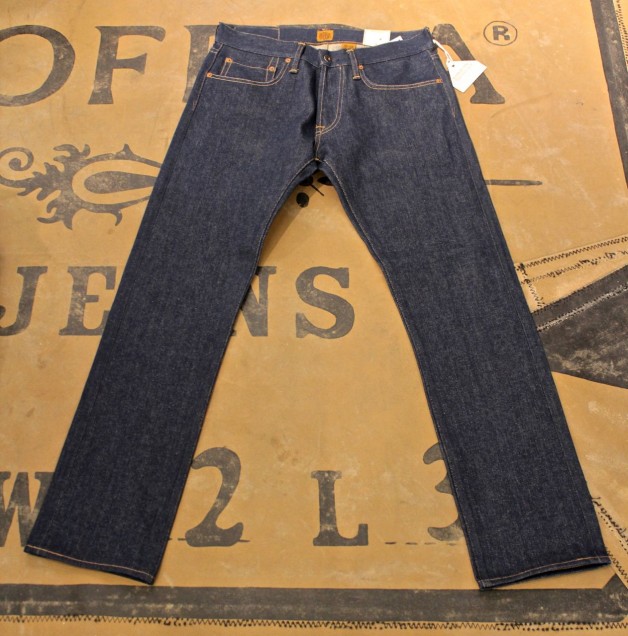 This worn in pair was brought in to the Burg & Schild guys in Berlin by a customer who just needed a new pair. He had customised the jeans with extra belt loops on the back.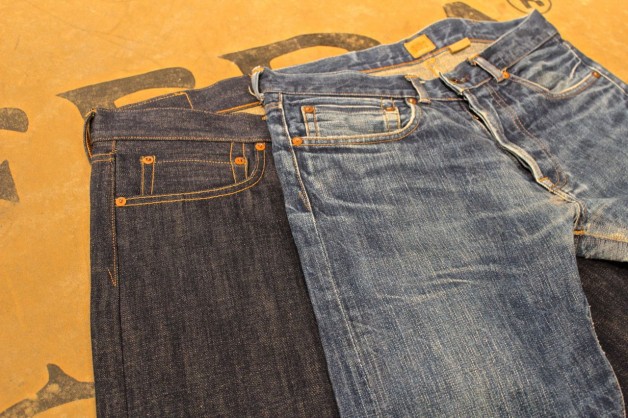 The broken twill is inspired by its origin, the classic Wrangler denims from the 60s. When it comes to the question of chain stitched or lock stitched hems, Mats argues that even though it's admirable when the hem is all roped up the chain easily rips (allegedly), and if you live in Europe or outside any major city you'll probably also have a hard time finding someone that can redo the chain stitch if you decide to have the jeans shorten.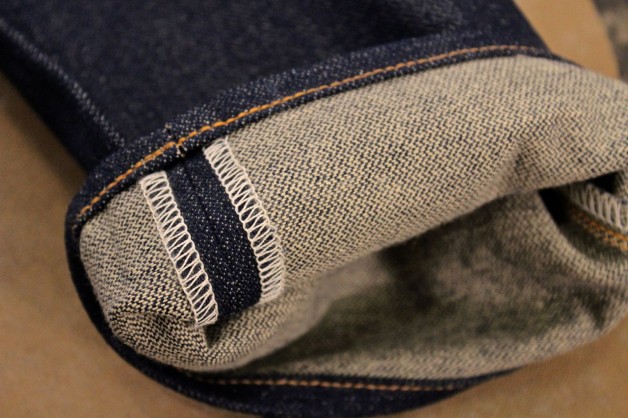 This is their no. 11 Roswell Heavy European selvage, the one on top is a pre-wash.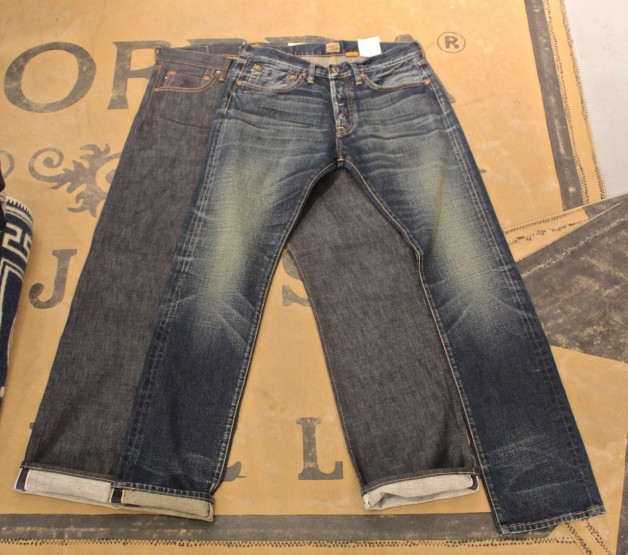 The Indigofera no. 9 Japanese selvage has a very tight construction, it's super dark and bleeds indigo like crazy. The jean on top is worn in from dry (it's the one from the child poster).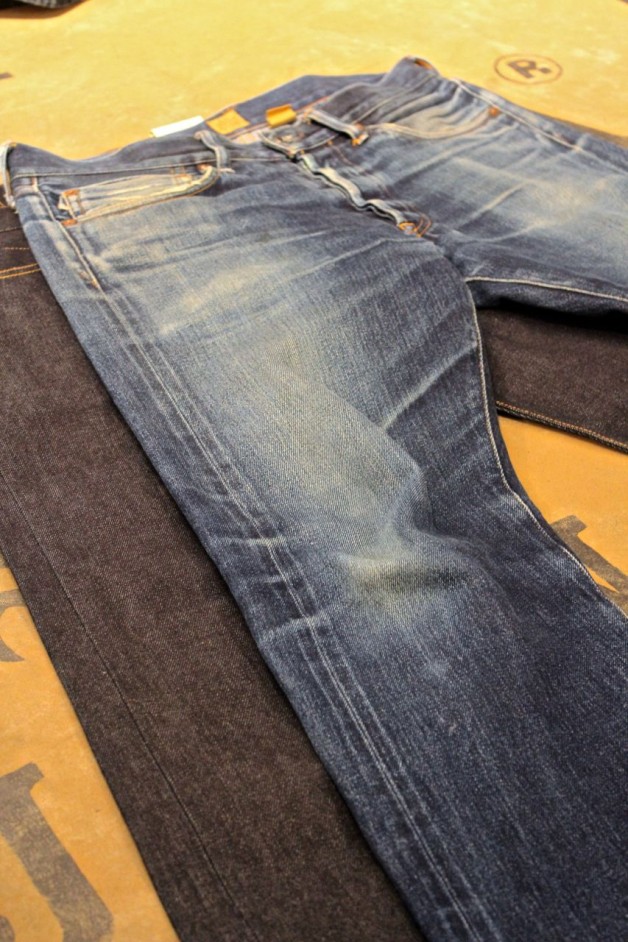 This fall, a new 16 oz. Shrink to Prima Fit denim developed with their Japanese mill will hit the stores. It's available in the regular Clint and the loose Kirk fits. Mats has worked with Levi's and knows all about the difficulties of finding the right shrink-to-fit, but he promises that these will fit perfectly (prima) once they're shrunk.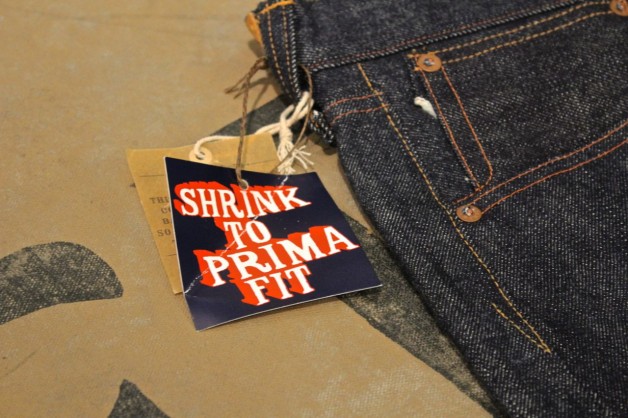 During the past two winters of the northern hemisphere, Mats has "gone surfing" and he was inspired to make shirts like the one below. This is what many Aloha shirts turned out like when American troops during WWII went on shore leave in exotic distination and had shirts sewn from rice bags.
For the most parts, Mats and Johan also develop the fabrics for the tops themselves. This flannel shirt is already a Indigofera classic. The fabric was developed in collaboration with their Japanese mill, it's indigo dyed and woven on the old narrow looms.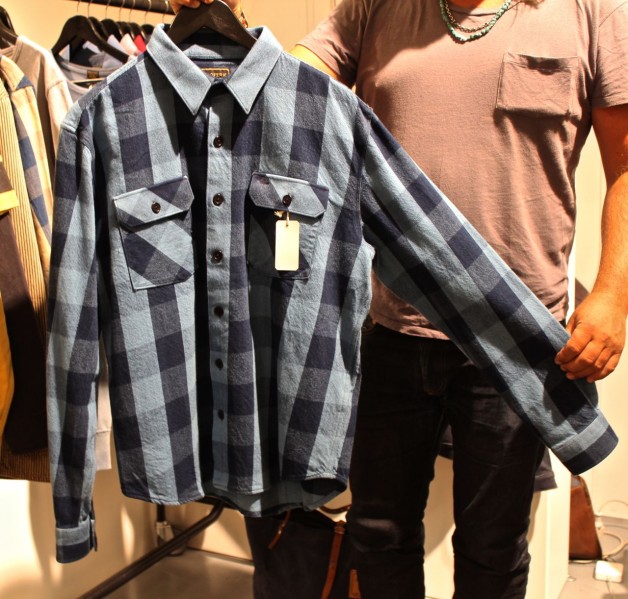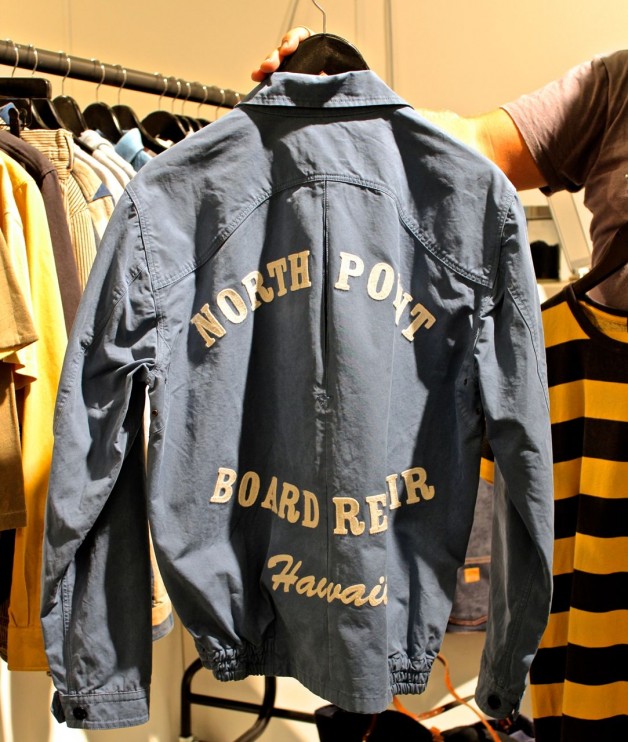 An alternate take of the two pocket pleated denim jacket.
It should be clear now, the Indigofera guys love to experiment. One of their most recent projects is using woad to dye T-shirts, beanies, soap and towels. Woad is a blue dyestuff that was used in Europe before indigo arrived from the fast east a couple hundred years ago, and since then woad almost disappeared. Woad is comparable to natural indigo and has the same characteristics and similarly it fades beautifully. The Indigofera woad soap will give you a little bit of a blue shimmer in case you want to even out the blue colour of your indigo bled thighs.
Belts are made in England and retail from €99.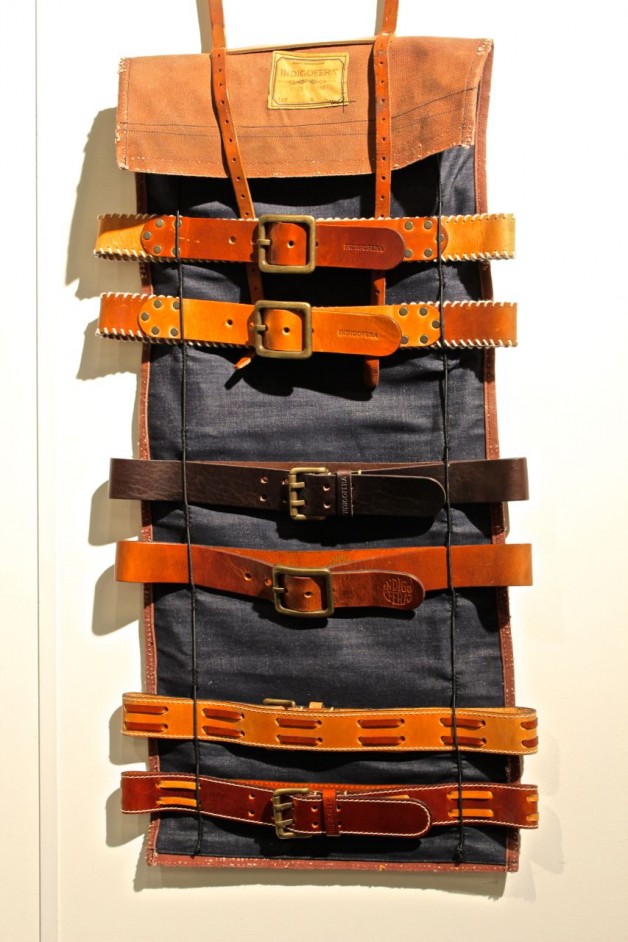 Indigofera is also famously known for their woolen blankets.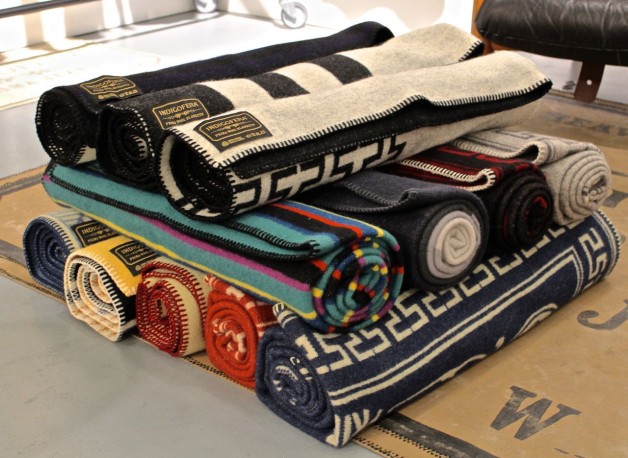 To find your local retailer send an e-mail to Indigofera directly at [email protected].
Words by Thomas Bojer.