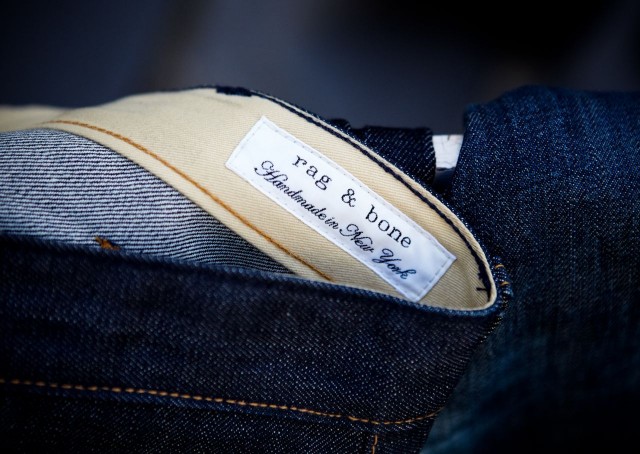 The story of rag & bone could very well have been the main source of inspiration for Ian Edelman when he came up with the idea for one of our favourite HBO series, How to Make It in America. Established in New York in 2002 by Marcus Wainwright and David Neville, as a brand rag & bone distinguishes itself by combining British heritage with directional, modern design melding classic tailoring with understated New York aesthetic. With a downtown sensibility and award winning signature clean silhouettes, each piece is handcrafted in New York from the finest materials available.
Without any formal fashion training, just like Ben and Cam, the two entrepreneurs had a dream to create something of their own in the fashion business. But contrary to our fictional friends, Wainwright and Neville actually immersed themselves in the time-honoured techniques of supremely skilled, local manufacturers at some of the oldest factories in the country and their focus on quality, expert craftsmanship and attention to detail resonates deeply in the products.
To get a deeper understanding of the products and fabrics, Cass Daubenspeck of the online lifestyle store, Kaufmann Mercantile, met Katrina Klein, denim designer for rag & bone to talk about denim and how to care for your jeans. Photographer Jennifer Causey was on the spot to document it all. After 7 years the denim industry, Katrina obviously knows denim and all the facets of the fabric. She belongs to the never-wash-your-jeans school, but if she had to wash this is how she would do it.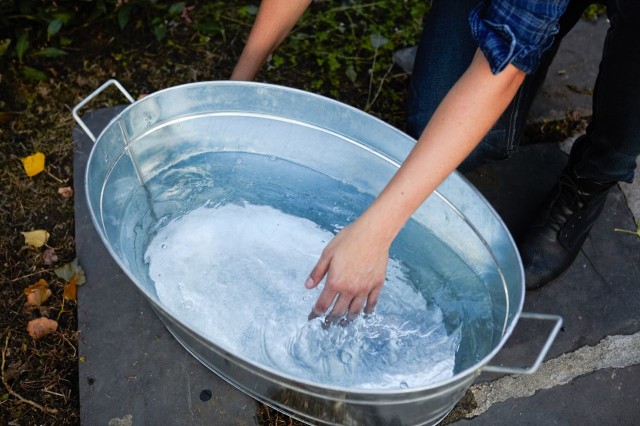 Generally, as you'll also find pointed out several places elsewhere on Denimhunters, Katrina recommends that you wear your indigo-dyed dry denim jeans as much as possible before washing. Once you're ready for the first wash, start out by soaking your jeans in your bath tub or sink (like we've demonstrated in the Rinse Guide).
She points out that it's important to not fold the jeans, as every crease of the submerged jeans allegedly will form wrinkles. However, we find that not to be completely true, just remember to turn your jeans inside out and nothing terrible will happen. Katrina also recommends you to add a cap full of Woolite for Darks and to keep the jeans submerged for about 45 minutes. We agree with her on that one. Once you've drain the tub or sink, fill it up again with clear water and swish the jeans around a bit.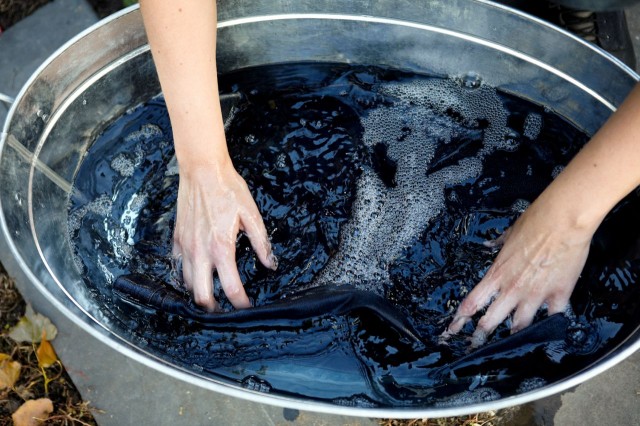 As Katrina demonstrates in the picture, an alternative method is to hang your jeans on a wall and hose them down. After the rinse let the jeans hang outside (if possible) to dry. Once dry, your beloved jeans will be stiff and crunchy as the day you bought them, but after a couple of days of wear they'll be soft again. And as any denimhead will tell you, the end result will be both gratifying and rewarding if you willing to work at it.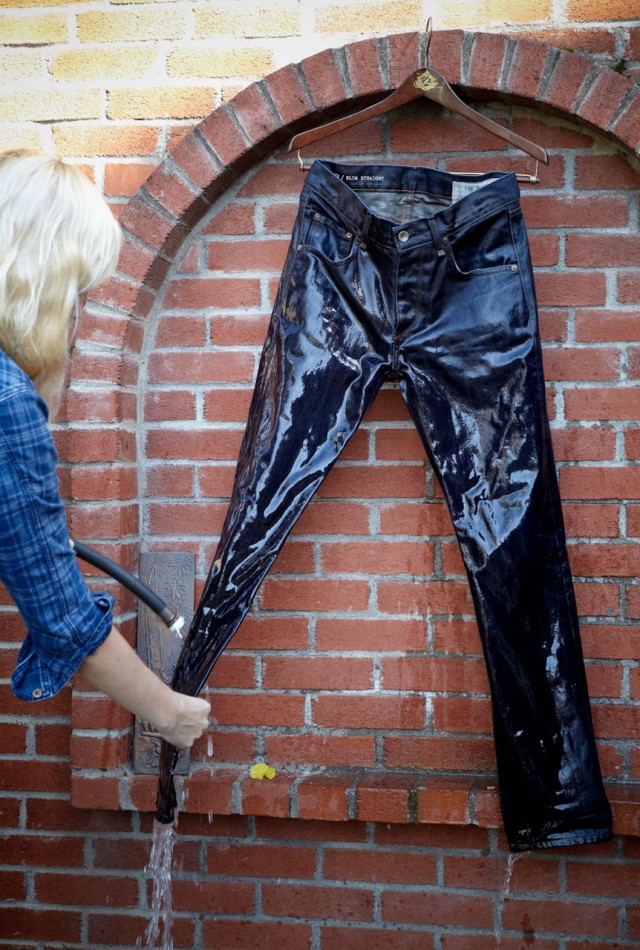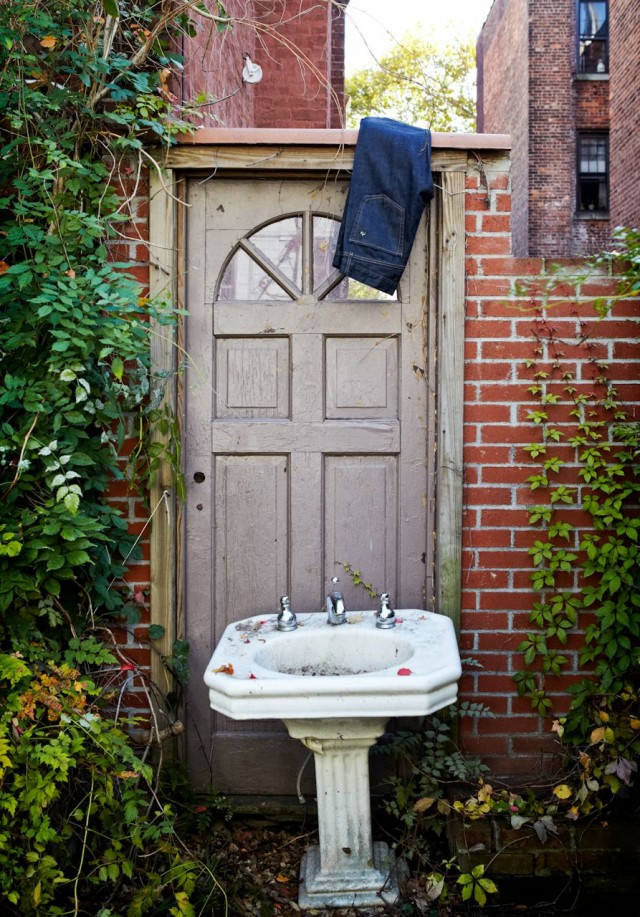 In addition to denim, rag & bone offers a full range of men's and women's ready to wear, shoes and accessories. Shop for rag & bone here.