Motor Circus: Mission Manx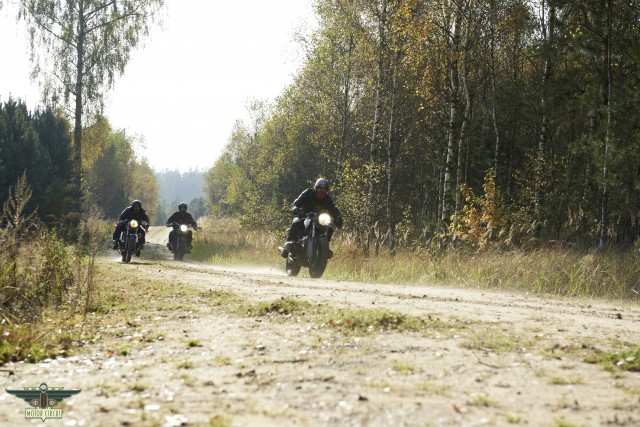 As you are reading this, it is a pretty good bet that you have a pair of raw denims on, it is also a pretty safe bet that somewhere close by sits a pair of Red Wings, maybe you took the computer or tablet you are reading this on from your Filson bag, but you still prefer to check the time on a manual wound wrist watch. The thing about raw denim is that it is the staple of a certain kind of wardrobe, one where quality take precedence over disposable fashion. It is a good bet that the presumed Filson bag and the Red Wing shoes were designed long before we were born, remaining essentially unchanged. Why, because quality lasts and carries with it a quintessential style.
But how many of us really use these products in the way they were initially envisioned, in ways that truly suit the item? I would hazard not that many of us are out in the fields with our Red Wings or hunting with our Filson bag. This is not the case for four Berlin friends Marko, Lemmi, Chris and Tim. They may not be out in the field or in the woods, they are on the road.
Dreamt up last year, the Mission Manx will see the friends travel from Berlin to the famous Isle of Man Classic TT, a Mecca for classic bike enthusiasts. They have another goal however as Lemmi explains. "It's just like modern cowboys; we have a phrase in German: On the back of a horse, there is the freedom of the earth. The only difference is our horses are made from metal. If you are on a bike, everything's open, you can go east, west. The world is yours."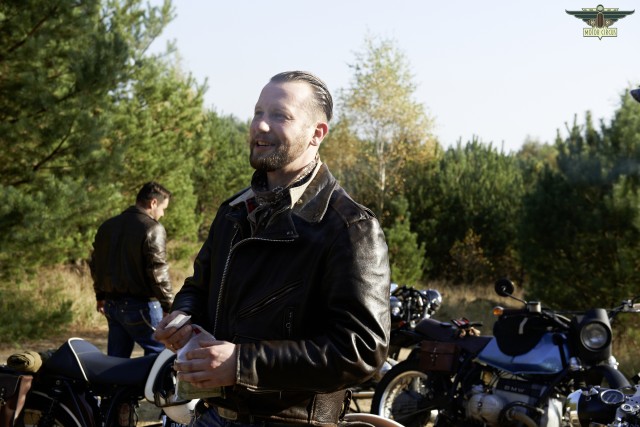 The journey will take them from Berlin, through Belgium and France with a pit stop at the legendary ACE Café. Two nights, two parties. From there they will go through Buxton national park and finally the ferry to Douglas, spending six days on the Isle of Man breathing pure motorcycle enthusiasm all day and of course all night!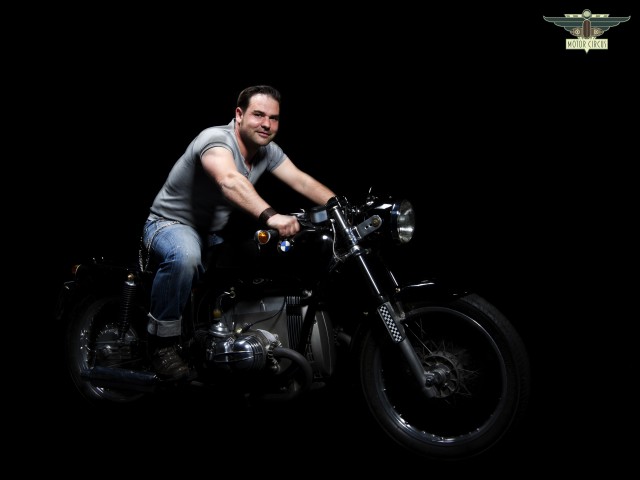 They have no interest however getting to the Isle of Man on a modern "crotch rocket" or the GS Explorers made famous by Ewan McGregor and Co. No, to match the aforementioned wares you have to find something a little bit special, if you cannot find it, you have to build and renovate it and that is precisely what they did. The bikes are true originals, all sourced in Berlin and all renovated there buy the guys themselves and with the help of Urban Motors a local Berlin custom garage. The bikes, Brown Sugar, Earl Grey, Toaster Roadster and Bomber Doll are extensions of the rider's personalities. As Chris puts it, "they will never be finished, there will always be a little something we can add."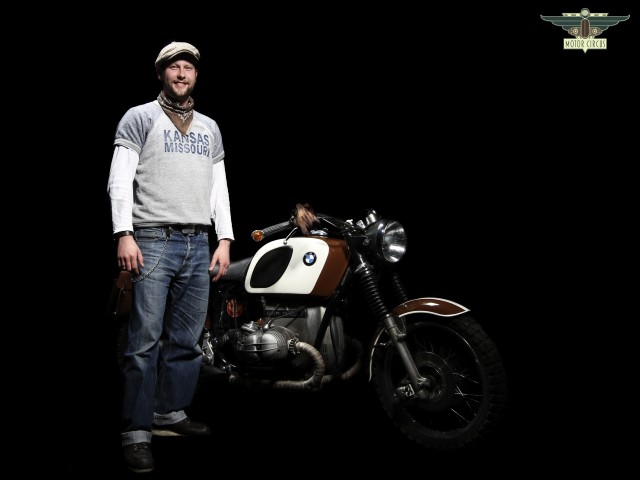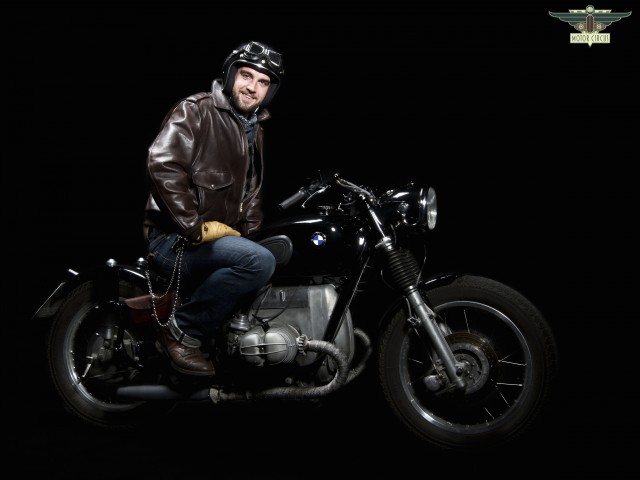 The idea truly captures the imagination; it certainly got the attention of some very well known brands. Naturally BMW Motorcycle were onboard right from the get go. Red Wing and Filson soon followed suit providing the boys with boots and specially made saddle bags for the trip. Lemmi explains their choice: "Red Wing boots were not made to be worn in the city and be polished after every time you are out in them, they are a workers shoe. So wear them, put some bruises on them so they have a little character."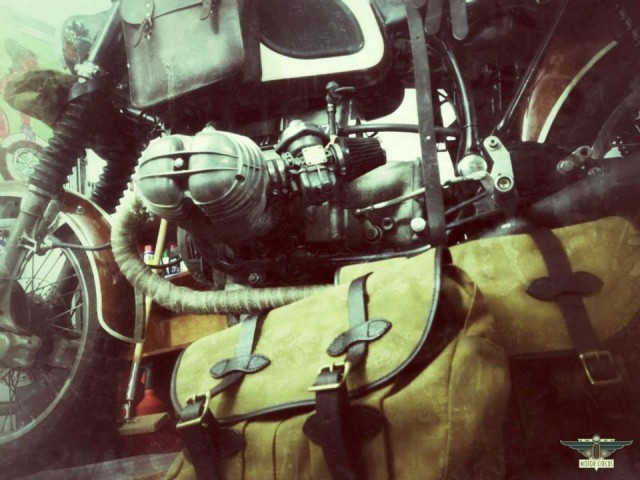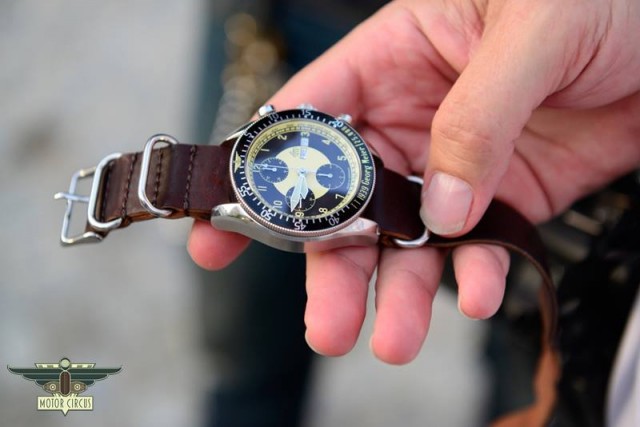 Laco, the famous German watch manufacturer also supports the trip. With input from the team they have created a special timepiece for the journey based on the Tacho from a BMW bike. Only 49 will be made to commemorate Georg "Schorsch" Meier. The first non Brit to win the TT in 1939, Meier's starting number was 49. This connection to the past is important for the four man team. They see the tour as homage to Meier. Bringing their vintage BMW's back to The Isle of Man as it was a BMW on which Meier won the race and that the man himself had a very rooted connection with the Manx people.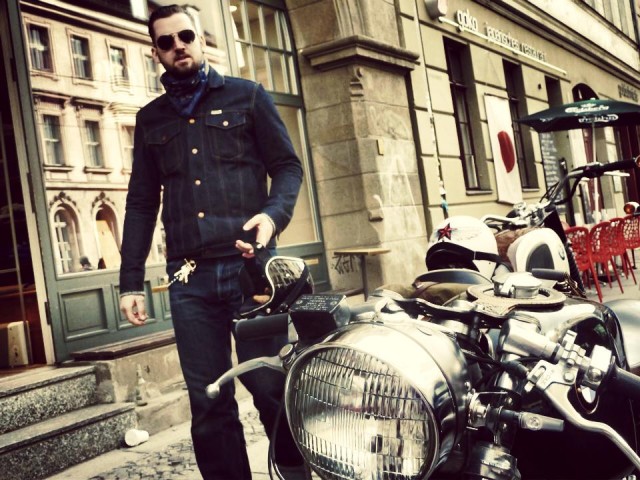 From the outset you can see all the guys have their own distinctly developed sense of style. They keep it individual certainly but the style is rooted in their passion for quality as their choice of sponsorship partners shows. For the day to day riding all the guys will be clad in various pieces of raw denim. For them it is a simple question, what will stand up to the rigors of a motorcycle trip? As Chris explains: "we don't have much space on the motorcycle, we have two trousers, maybe four T-shirts and they have to make it. When you make sure you have quality, then everything is alright".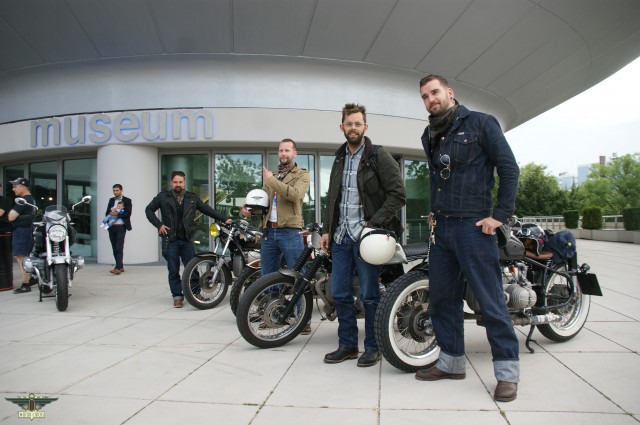 They find this quality in a number of different brands. As they like to keep it local they are all big fans of Berlin Denim, a small and relatively new brand on the scene, all designed and made in the German capital. They also have sponsorship from Johnson Motors who provide them with a vest and jacket for the trip. Lemmi, as well as Berlin Denim also, like many bikers, is a big Eat Dust fan "I just find both Eat Dust and Berlin Denims the best for riding".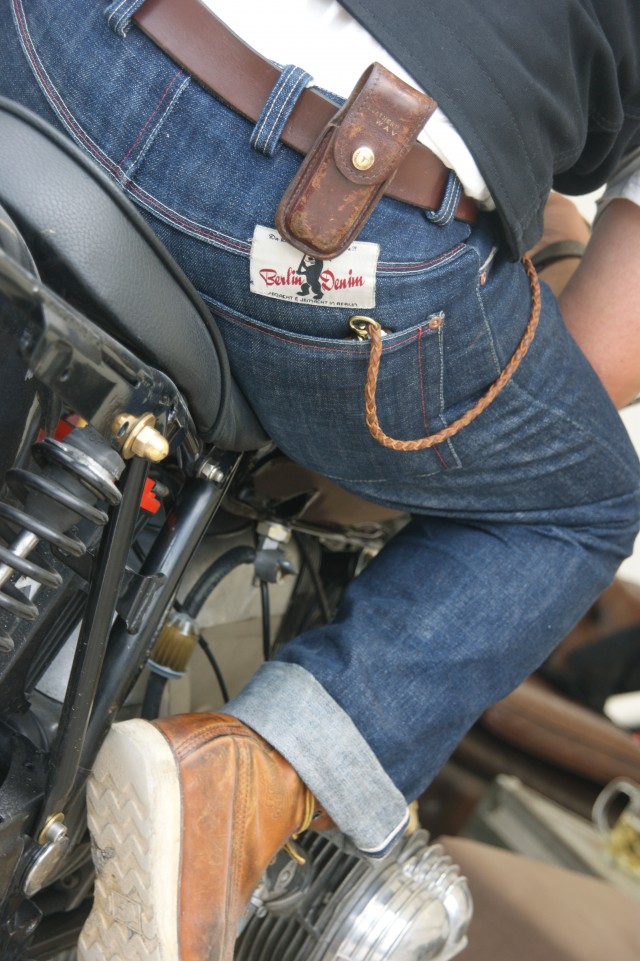 As much as their choice of raw denim is first and foremost a practical one, there is a buzz of excitement when they start to talk about their jeans. "We make sure it is selvage denim so that it's higher quality, a little more thick. The important thing is you have to wear it a little bit long to make a cuff. I try not to wash it so it picks up a patina. Every little drop of oil and gasoline makes your own stamp. I hate new shoes; I hate new jeans you have to wear them!"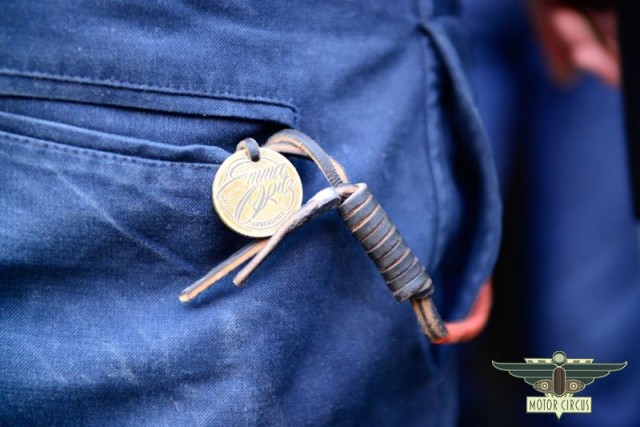 To keep their wallets in safe and sound wallet reigns are provided from Emma Optiz. Truly top quality, hand crafted in Berlin by a long term friend of the four.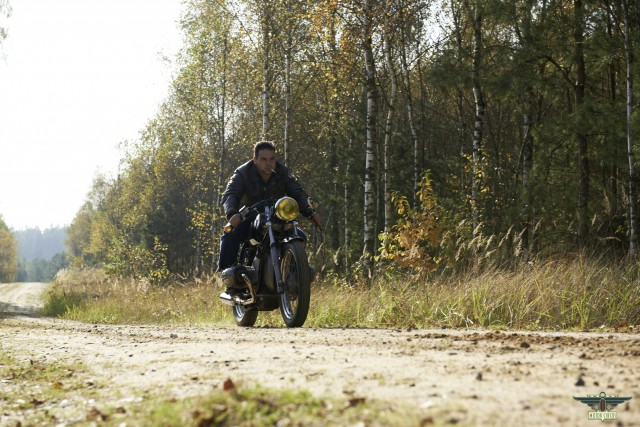 To hear the story about all this is certainly inspiring. However, as they will be joined on the trip by a camera man we will be lucky enough that we will be able to see the bikes on the road, see the denim, Filson bags and the Red Wings in their natural habitat and share at least a small part of the feeling of the journey with the Manx Crew.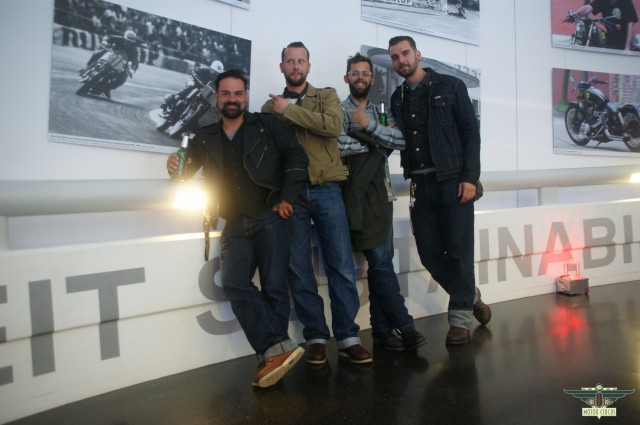 You can learn much more about the guys and the bikes on their website Motor Circus and follow their journey through their Facebook page.
We will let you know how the guys get on along the way and look forward to catching up with them when they are back safe and sound from their adventure.