After a successful first edition last year, a group of Dutch denim lovers and bicycle enthusiasts once again go together to host The Denim Run.
The concept is simple: everybody brings their favourite bikes and cruise around the streets of Eindhoven – naturally wearing their favourite denim-themed outfits.
Being a local I didn't have to think twice about joining the event.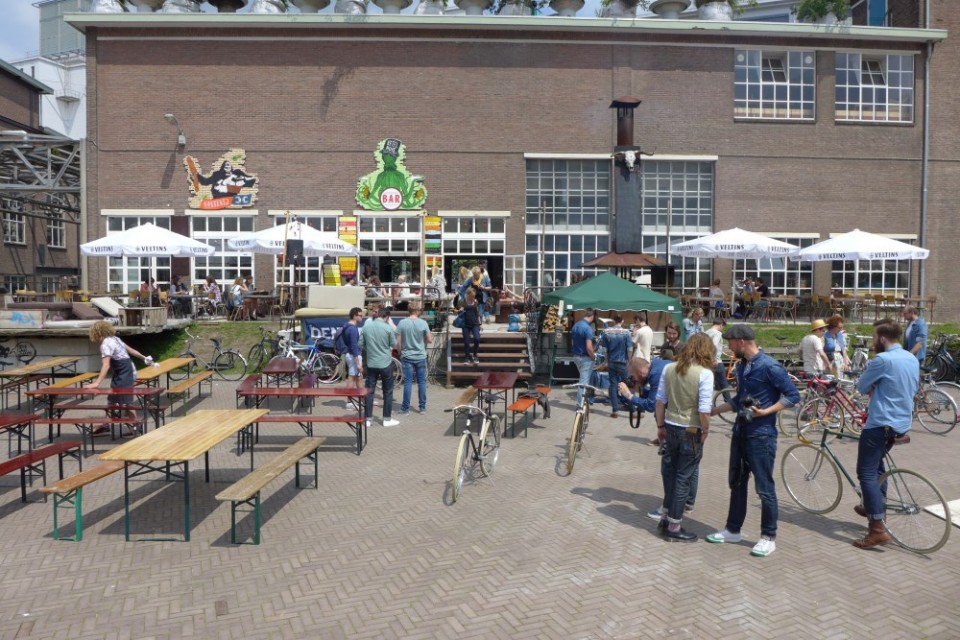 Around 12 o' clock, we met up at "Het Ketelhuis" in the the industrial Strijp-S area of the city to get a good cup of coffee.
While enjoying our coffee, the good people of the "Het Verzet" bike shop brought a mobile First Aid-post for bicycles and offered to check our bikes to make sure everything was working properly.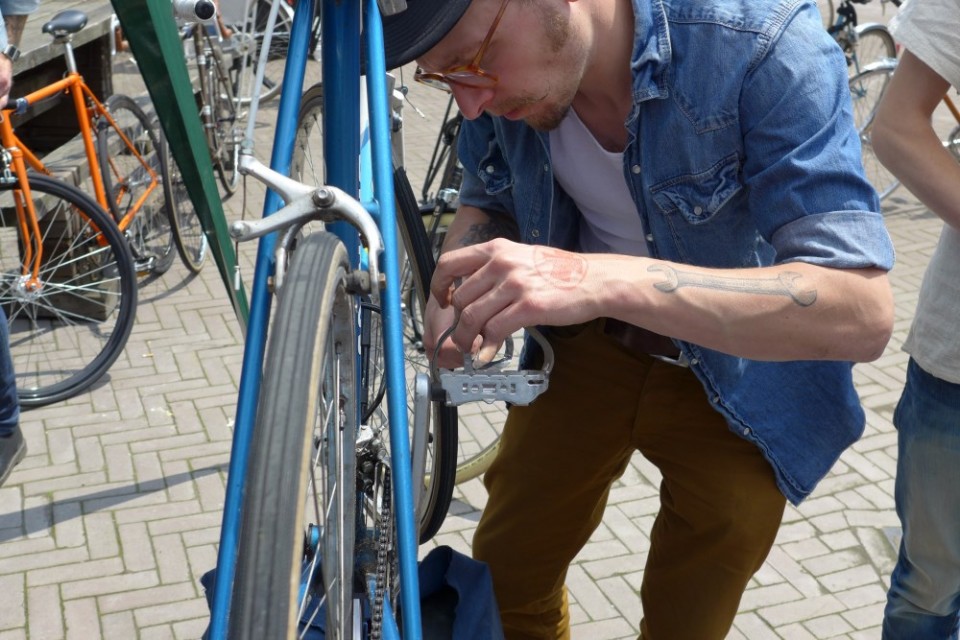 After everyone had arrived, finished their coffee, and were checked in on the list, it was time to roll out and enjoy the fine weather.
Along the route we stopped at the "Van Moll" bar for a cold home-brewed beer. We also swung by Het Verzet's shop that has just opened a few weeks earlier. This will surely become the go-to-spot for bicycle enthusiasts. You can get your bike fixed or rebuild while enjoying some fine drinks – what's not to like?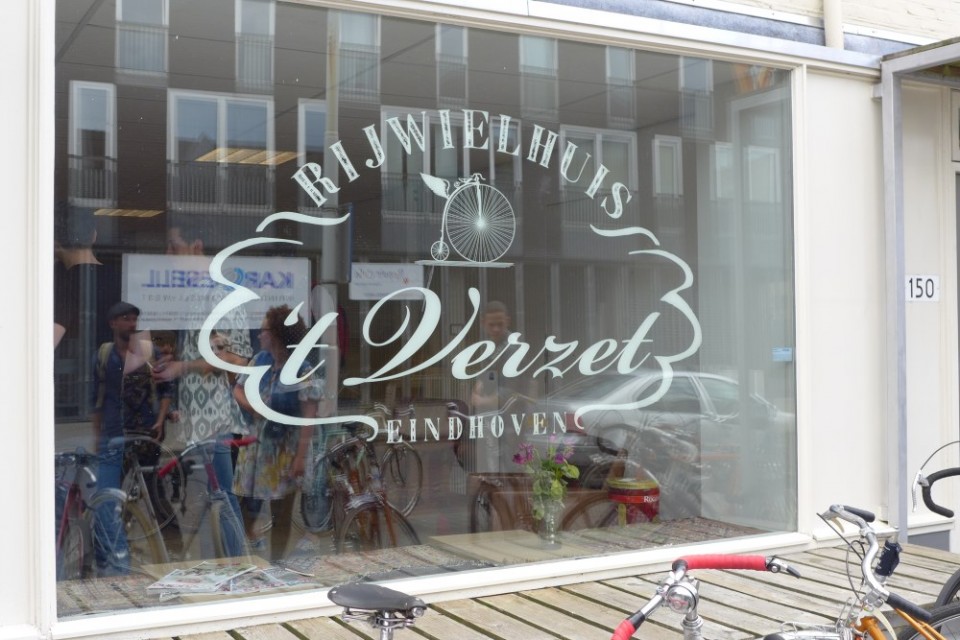 Cruising around the city was great. After 3 hours, we headed back to where we started to find that a nice surprise was waiting for us.
Like last time, a glass-plate photographer was there to take a photo of all the participants. With the weather conditions being perfect, so was the group photo.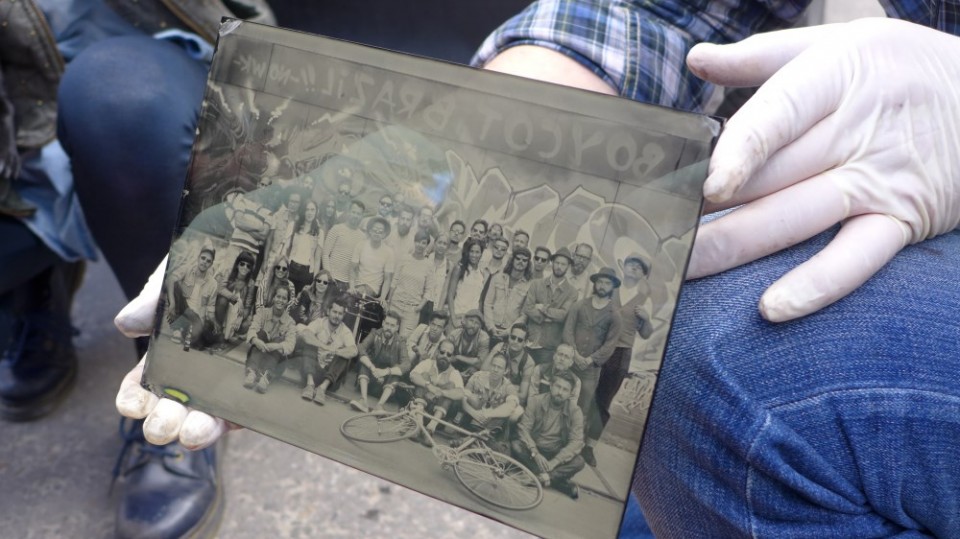 I shot this video of the making of the photo.
And after the photoshoot it was time for a well earned BBQ.
Enjoying cold beers from Van Moll and a delicious BBQ to a scenery of the setting sun and some live music, it was a great ending to a perfect day. Too bad the bowls with all the good stuff were empty before they even arrived at the table. But that didn't spoil the great vibe that was there for all to enjoy.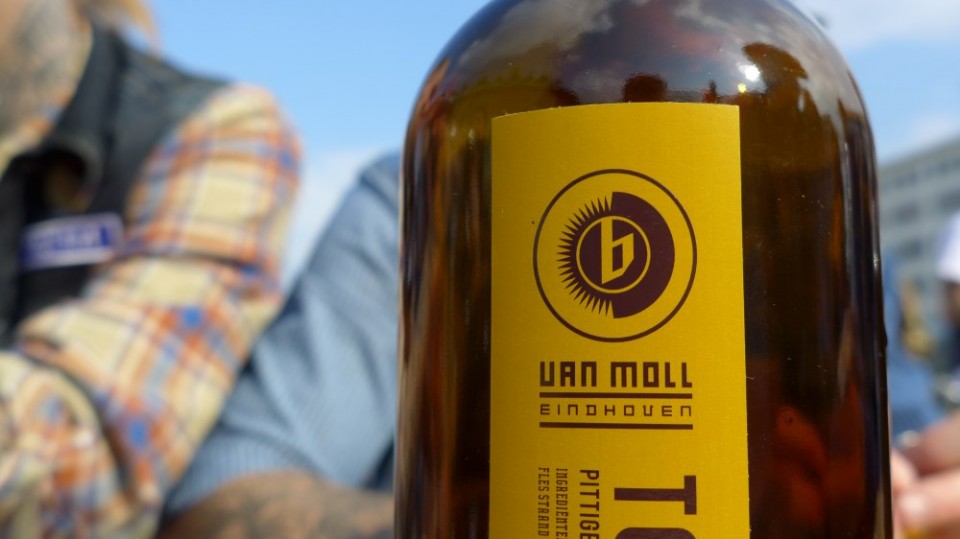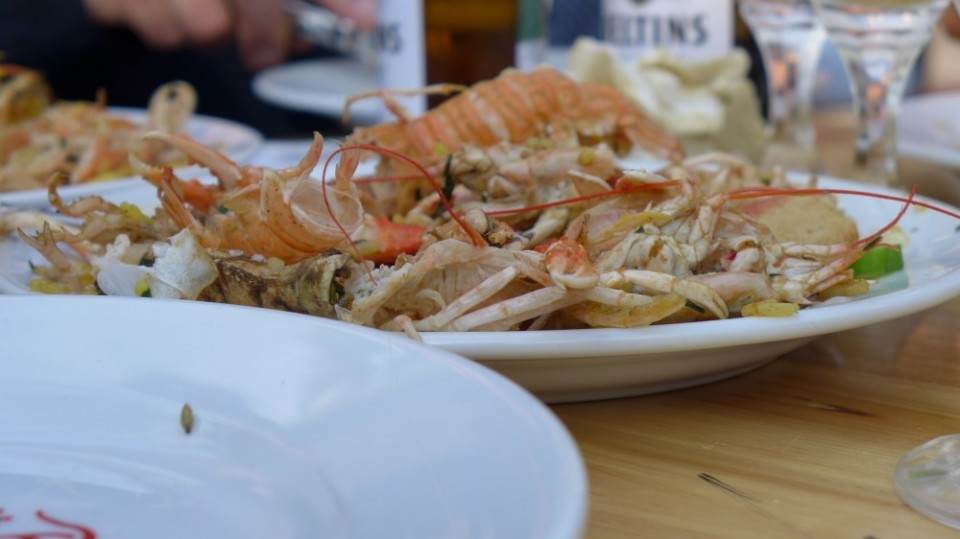 There are more photos from the event for you to enjoy below in the slider.
All in all, the 2nd edition was a superb and very well organised event. There are plans for a third edition and maybe also doing an edition in Amsterdam, since the capital city is now being introduced as the denim-capital of the world.
Last year was good, this year was great – I'm already looking forward to next year.
For more info and other related news, you can check out the website, Facebook page and Instagram of The Denim Run to keep yourself up-2-date.