Pike Brothers Open Pop-Up Store in Munich
Great news for denimheads in the south of Germany!
Pike Brothers have opened a pop-up store in Munich to showcase some of the exciting line-up in their A/W 14 collection.
Normally Pike Brothers only sell online; however, as Fabian Jedlitschka from Pike argues, the pop-up store is a great way for Pike Brothers to connect with their customers:
"People like to get to know the people behind the brand. Also, for us to get feedback on our products – we constantly work on our products and think it is the most important point."
So what new garments do they have to show off?
"Lots! We have already introduced three new flannel styles, the B15 Flight Jacket, 1943 Deck Hook Jacket, 1958 Roamer Pant broken twill, and the 1963 Roamer Pant pitch black."
Personally, I'm a great fan of Pike's Wabash range. I was excited to learn that they've also just released a new version of the popular 1942 Hunting Pant in blue Wabash (matching to the blue Wabash vest).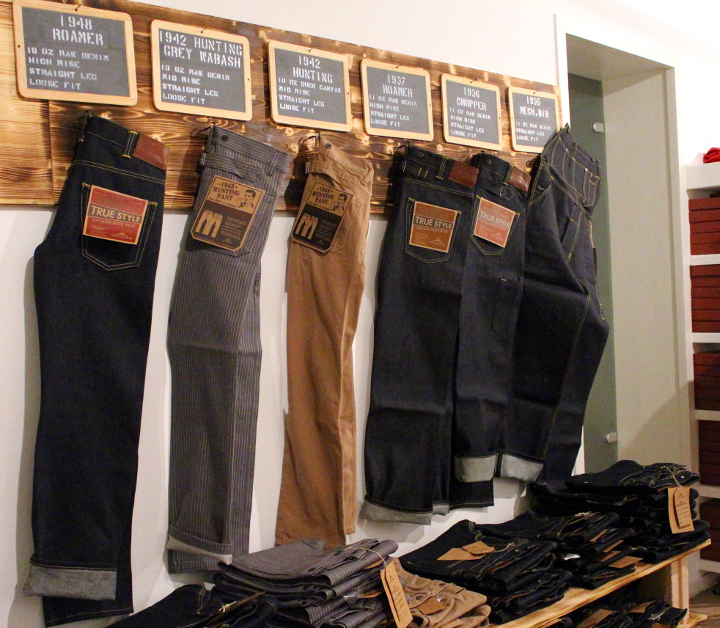 Are there any plans for a permanent Pike shop?
Not for the moment it would seem. Pike Brothers are happy as they are, focussing "more on the production side and not too much on the retail."
So, if you want to meet the Pike Brothers team in person you've got until December 29. The store is on Hohenzollernstraße 50 in Munich and will be open Monday through Friday from 12–7pm and Saturdays from 11am-6pm.