In-Depth Review of the 14.5L farmer's racer Bag
Pros and Cons of the Brilliantly Simple Design of the farmer's racer Bag
Although I love the simplicity of the design, the extreme durability, and the fact that Lars insists on making each bag himself, it has its downsides. For one thing, the closure takes a little getting used to. And, if you want to quickly get something in or out of the bag, you might find yourself missing the comfort of a zipper.
Does Size Really Matter?
Additionally, the bag is surprisingly compact, even the 14.5 litre one I've tested. With some five to ten days on the roads (or rails) a month, I often spend a night or two away from home.
I like to think of myself as a light packer, I don't require much, just a fresh pair of boxers, an extra shirt, basic toiletries, and my trusted MacBook. However, the farmer's racer soon gets stuffed and, if I'm away for more than a single night, it's simply not big enough for the bare essentials I carry with me.
How To Keep Your Gizmos Safe?
I also find myself missing a few small compartments for my keys, phone charger, and what have you. It can get a little messy throwing it all in there, and your keys may end up scratching your vulnerable electronics.
On the other hand, since the canvas and leather interior isn't exactly silky smooth, I suggest you keep your computer in a sleeve anyway – which then again will only eat up even more of the limited space.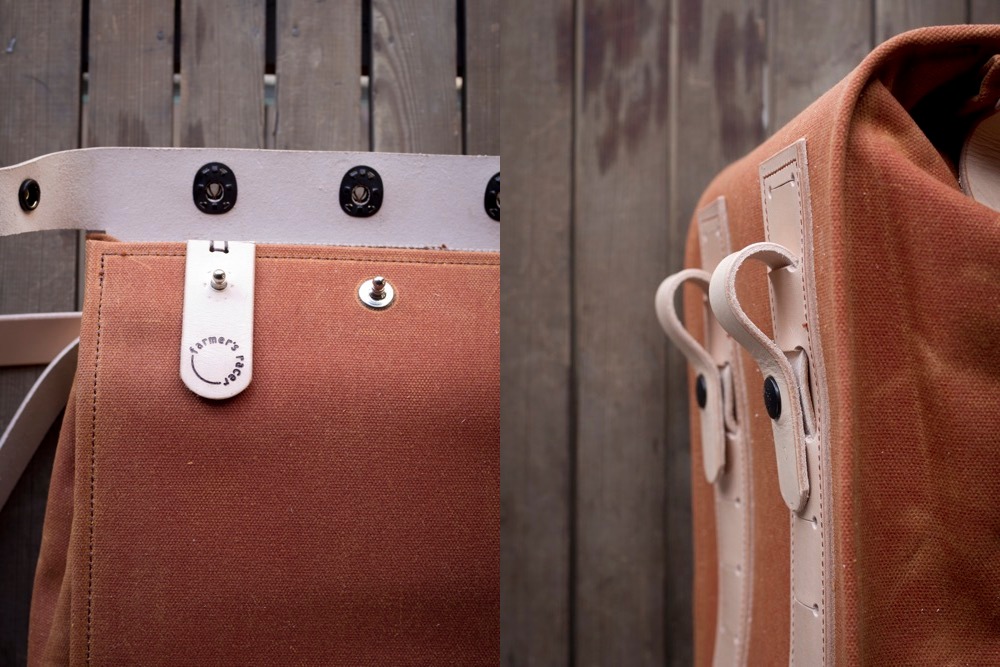 Will It Last A Lifetime (as Promised)?
How do you make something that is meant to last a lifetime when you've only been doing it for a few years? That's the challenge Lars is facing.
"The oldest bags are only a couple years old, which means that I don't know what they will look like 20 years from now. I have put a lot of effort into mistreating and abusing my bags to reach some kind of limit. But the result after each mistreatment and new waxing is that the bag just looks better."
The Price
Then there's the price. A farmer's racer bag isn't cheap. But for the people who buy a bag like this, price isn't the main concern. Not necessarily because they're well-off, far from it actually, it's what the bag represents that's important to them. Lars explains:
"Many consumers have realised that it's a better investment to buy something simple and durable than buying cheap things over and over again.

It's a great reward when my customers tell me that this is the last bag they will ever buy."
The Final Verdict – and Future Prospects of farmer's racer
However, all of the above being said, I use the bag whenever I can! The bottom line may be that I'm simply not man enough to rely solely on a bag this rough and simple. If you think you can, I strongly encourage you to head over to farmer's racer's website and order one!
With the feedback he's getting, Lars plans to start selling through selected retailers in 2015. Five years from now, the same original bag will still be made, with the addition of limited editions or one-offs, he promises. He has also been looking into ways of using vintage frames and custom made farmer's racer bags. "It will take a season or two of testing before these bags are ready for the wilderness," he ends.
Head over to farmer's racer's website to get yourself a bag!