Nudie Jeans Co and Oi Polloi Got Together To Fend Off All Things Bad With a Rainbow
No, this is not a collaboration with Greenpeace nor Edwin. But it does have all the good elements we seek for in a pair of Nudies! The Swedish dry denim addicts recently released this limited collaboration jean based on their Grim Tim together with UK-based retailer Oi Polloi, and there's a reason they chose this specific denim.
Why Did I Stop Wearing Nudies?
Now, I haven't worn Nudie jeans for almost a decade, and I have no clue why. Upon receiving this beauty of a jean and slipping it on, it felt like something I'd been wearing for years.
Based on their popular slim fit Grim Tim, the collaboration jeans come with rainbow selvedge and rainbow arcuates. You might wonder why on earth they would go for the bright rainbow colours; the booklet that accompany the jeans explains why they chose this specific feature.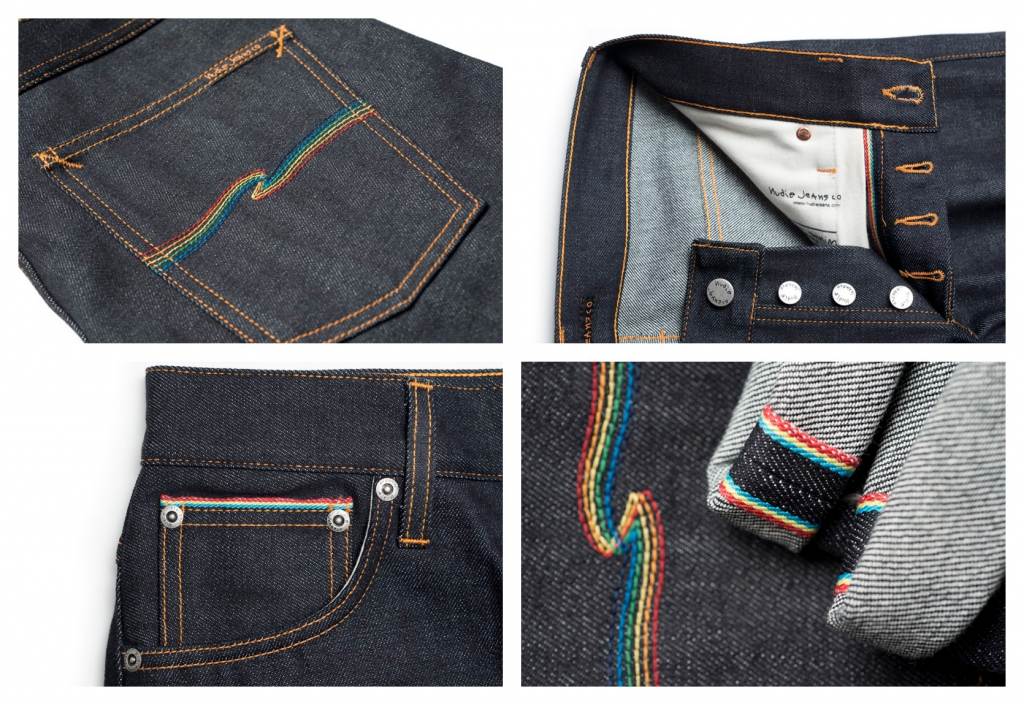 Squeezing Symbolism Out of the Rainbow
"The rainbow is a symbol of hope and social change; a symbol for human rights, diversity and all of us being equal," the booklet states. In the light of recent events worldwide, we can probably all agree that this is a message we should try to get across to our fellow man. So why not through the timeless and globally accepted garment such as jeans?
Other than that, the colours also symbolise how Nudie Jeans go about their business. Red is for ring-spun Japanese denim, orange for their signature threads, yellow for "Made in Italy," green for organic cotton, turquoise for the 14 oz. weight, and blue naturally symbolises dry selvedge denim. Okay, that might be pushing symbolism a little, but let's just leave it at that.
Anyway, all beautiful information is there when you open the complimentary box, which is, of course, made of recycled paper fibres and comes with a veg-tanned leather strap.
All In All, These Are Great Jeans – There's Just One Downside
As we expect from Nudie, the fit is spot on. The Grim Tim runs a little big in the waist, so you might consider sizing down – especially if you're looking for a snug fit. It helps on the fitting that the right hand twill denim is subtle and soft right out of the box.
The main downside of these jeans is the costly retail price of $285; a figure many might find overpriced for a pair of Nudies. However, considering the fact that it is organic cotton and that they come in a limited run of 1000 pieces (which is not a lot for Nudie's standards), it might be a bridge you're willing to cross?
The first run of 200 pieces were exclusively launched by Oi Polloi on February 26, 2015 (almost completely sold out by the time of publication), whilst Nudie Jeans have released the remaining 800 pieces through their website.