Tulp Jeans Gets "Denim Bar" Retail Space In The Hague
Jesper Remmerswaal Started Making Tulp Jeans In His Bedroom. Now He Has His Own Denim Bar
Generally, start-up jean makers strive to make the best jeans possible and rely on their skills and passion for taking them there. Establishing their brand and cementing their place on the international denim scene, some even make it one step further; into bricks and mortar retail. For Jesper Remmerswaal of Tulp Jeans, this has become a reality with The Denim Bar in The Hague.
From the Bedroom To the Bar
Jesper was approached by Teddy Bierhuys, who runs The Tailors and is a marketing and sales specialist, after Teddy had come across one of the denim aprons Jesper had custom-made for a client.
Once Teddy discovered the skill that went into the product, he knew he had to get in touch with Jesper to talk business:
"I got on the phone as soon as I could, but it took me a few calls to finally meet up with Jesper in his 'studio.'"
Something most hobbyist jean makers can probably relate to is the fact that they (likely) cannot afford a proper studio at first. They'll stack up machinery at home or wherever until there is no space to move around without straining your ligaments. That's exactly what Teddy discovered Jesper's 'studio' was like; a bedroom filled with sewing machines.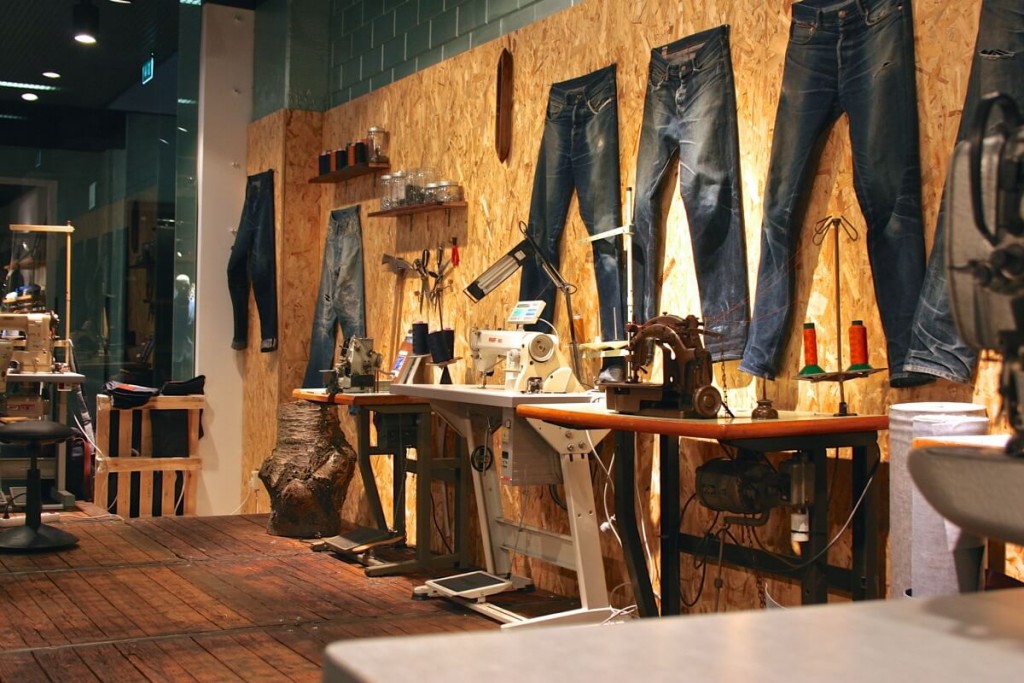 All the more, Teddy felt that Jesper deserved a real space where he could show his skills and where consumers could better to understand and witness the craftsmanship that goes into his jeans.
Still, Jesper needed a little convincing:
"For me, it wasn't easy to make the decision. I've spoken to many people in the past but none of them shared the same vision I have. I wanted my own store. After some talks with close family and meeting up with Teddy again, I decided to take the chance. It feels like the right decision now."
There's More Than Just Denim at the Bar
The aim with The Denim Bar is to create a complete story in The Hague, the city that actually more than Amsterdam is the original home of denim in The Netherlands.
Teddy's entrepreneurial spirit resulted in a bigger project; one that embraces many artisanal crafts and skills, and which will all come together at The Denim Bar. He explains:
"We want to make sure we do this right and not create something that eventually ends up being a coffee bar. We've signed with a traditional barber, a bespoke shoemaker, and we will present very exclusive cigars in a cigar bar. Artisan trade and authenticity are our main focuses."
Although many artisans will shy away from (heavy) promotion, to make a retail space successful, you need a turnover.
By using both their networks, Teddy and Jesper feel they can ensure a steady flow of consumers while also reaching out to a couple of athletes and national celebrities, as Teddy argues:
"We will make sure we set up the PR in the best possible way. We already have ties with national media, popular DJs, and professional footballers, all of whom have shown their interest already. Many 'celebrities' are tired of being sponsored; they seek for the next level. They are open to pay more for actual handcrafted jeans."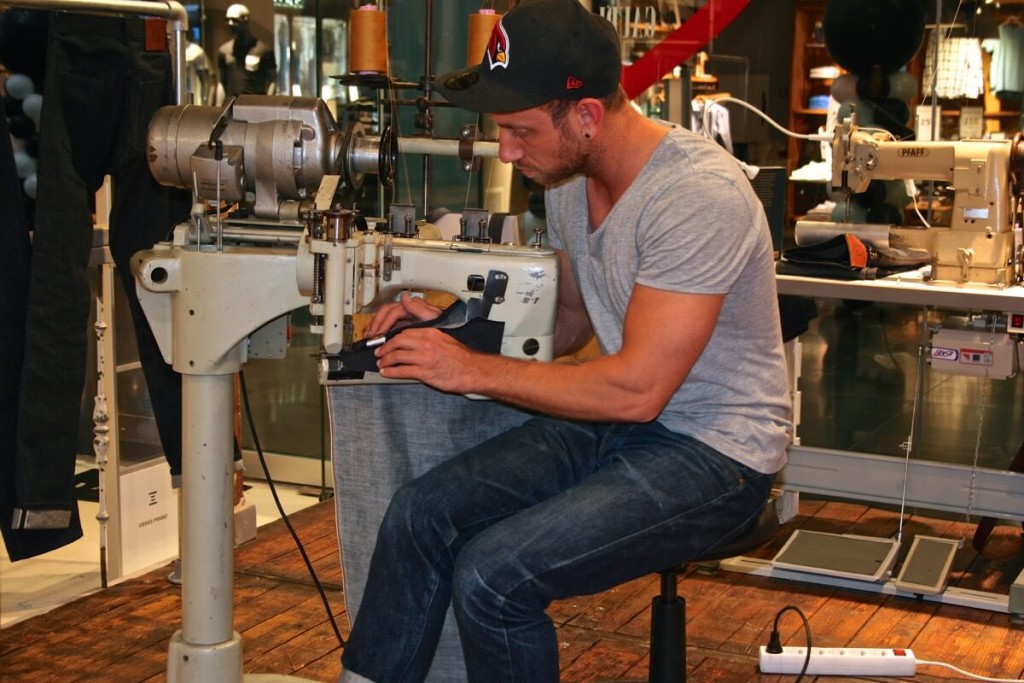 "The Bar is OPEN!"
With Tulp Jeans mainly focusing on custom-made jeans, you will have almost endless options to customise your jeans, but be prepared to pay a bit more than any off-the-rack pair of jeans.
We encourage anyone who can to pop by The Denim Bar and see Jesper work (during weekends), but you can also simply pick up a pair of his jeans with free shipping from the Rope Dye online store.
The Denim Bar is located at New Babylon next to The Hague Central Station.