Red Wing Team Up with Eat Dust to Create A Peco Boot That's Truly "One for the Road"
Last week, down in Munich, the wild bunch descended upon the Statement Store to celebrate the release of a rather special pair of Red Wings.
The boots in question are a collaboration between the archetype boot manufacturer, Red Wing Shoes, and those crazy Belgian dudes at Eat Dust.
The Perfect Place to Start
For this collaboration, Keith and Rob of Eat Dust opted for the Peco style as a kick-off point. The Peco is the perfect start – a durable, practical work boot with a decidedly Western flair.
But, the Red Wing x Eat Dust 4327 is a Peco not quite like any other. It is made from two distinct types of leather. The lower part of the boot is made from the Oro Russet Portage that you will recognize from the classic 8131 Moc Toe. The upper part consists of the super rare Oro Russet Abilene roughout. Both types of leather are made right in the town of Red Wing, Minnesota by the company-owned S.B. Foot Tannery.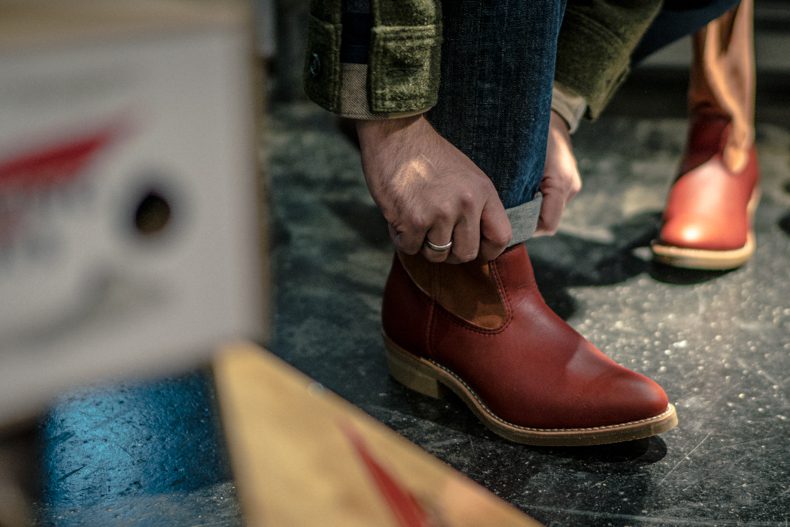 Sole Food
To ensure this boot is true "One For the Road" Keith and Rob of Eat Dust opted for the sturdy Amber Chemigum outsole including a Puritan double stitch.
More Bang for your Buck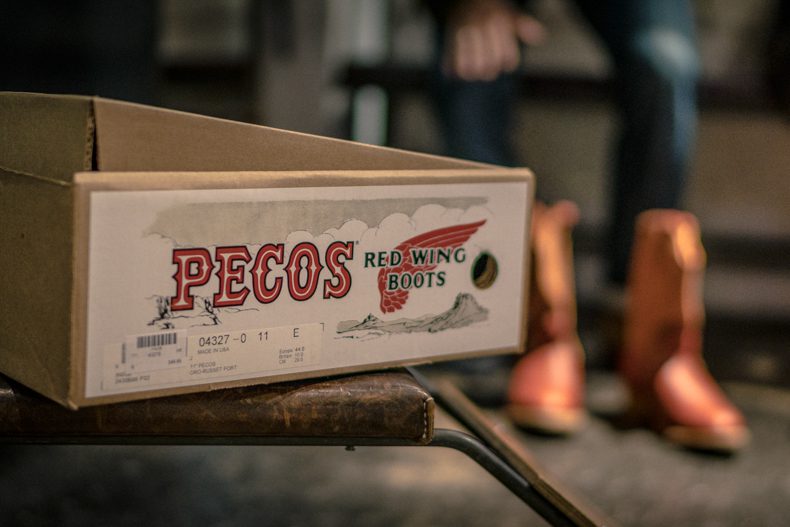 When you order these bad boys, you get a little extra bang for your buck. The 4327s come in a replica shoebox that faithfully recreates the old Peco boxes. Flip it open and you find an Eat Dust 678 patch, a Red Wing x Eat Dust key ring and an exclusive lookbook.
Feeling Inspired
If you're looking for any inspiration, look no further than the pics from the event that the Red Wing guys were good enough to send over. And if you're wanting a pair, I'd hurry. These puppies are in very short supply.