Together with denim mecca Self Edge, PRPS create a collection of raw, unsanforized denim garments for women.
Do you guys remember PRPS? Back in the days, they made some AMAZING jeans. Yes, they were a little eagre on the crazy washes and finishes. And yes, they were nuts expensive. But in amongst the paint splatters and the faux rips and repairs were a bunch of beautifully crafted dry denim styles.
What happened?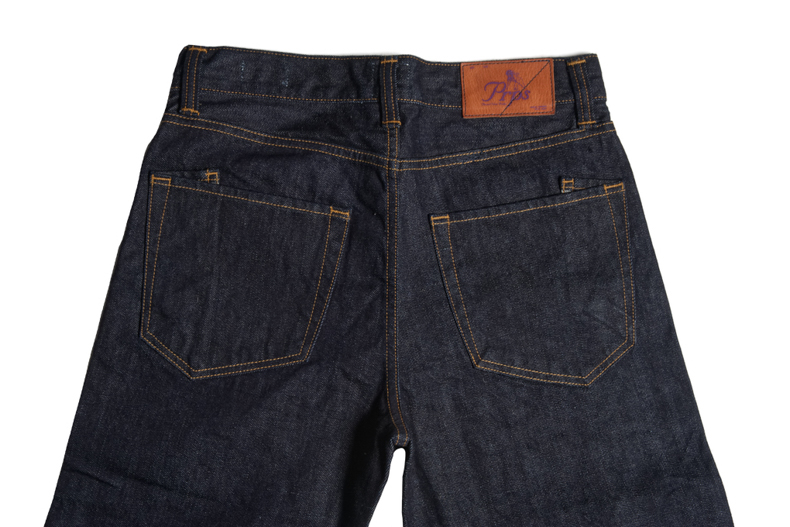 A few years back, however, things went quiet. There were rumours of troubles at the management level, murmurs of a new owner pushing the brand in a commercial direction. At one point the brand just vanished from my radar.
One of the first
It was a shame. PRPS started way back in 2002 and were instrumental in introducing Japanese quality denim to an American market saturated with shit denim. They might not have been the brand for the hardcore denimhead, but their cuts, detailing and quality could stand up to the very best on offer today.
Surprise surprise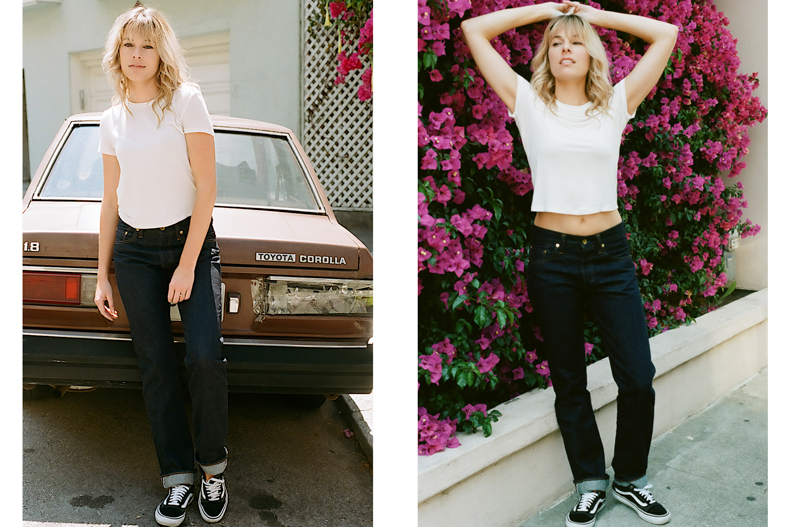 So imagine my surprise when an email from Kiya of Self Edge arrives in my inbox. Subject line: PRPS Collection for Self Edge. Curiosity definitely piqued!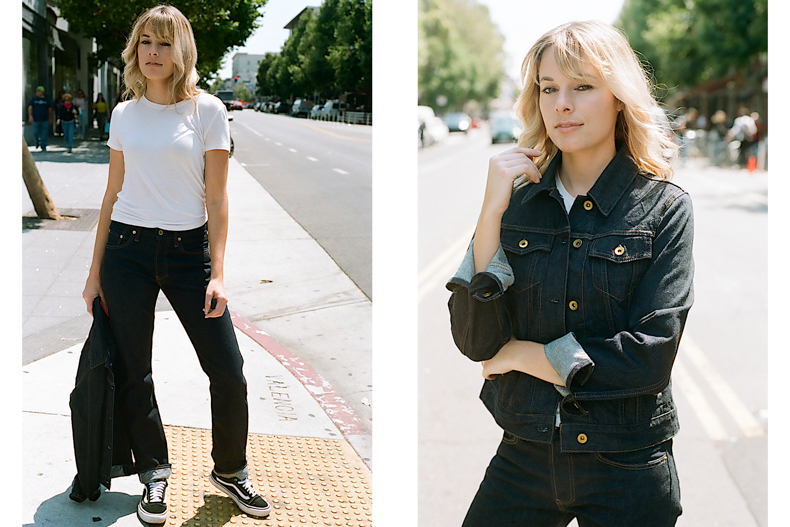 It was even more surprised when I discovered this was a collection exclusively for women. In selvedge denim. Unsanforized selvedge denim!
"We wanted a collection which brought to the women's market what men have had for years. A full made in Japan selvedge jean which was made of an unsanforized selvedge denim. As hard as it may be to believe, this is nearly impossible to find from any brand outside of a small handful of Japanese brands." Kiya Babzani owner of Self Edge.
Fit and fabric
The collection consists of two new fits that the guys at Self Edge and the PRPS team in New York have been working on for the past year.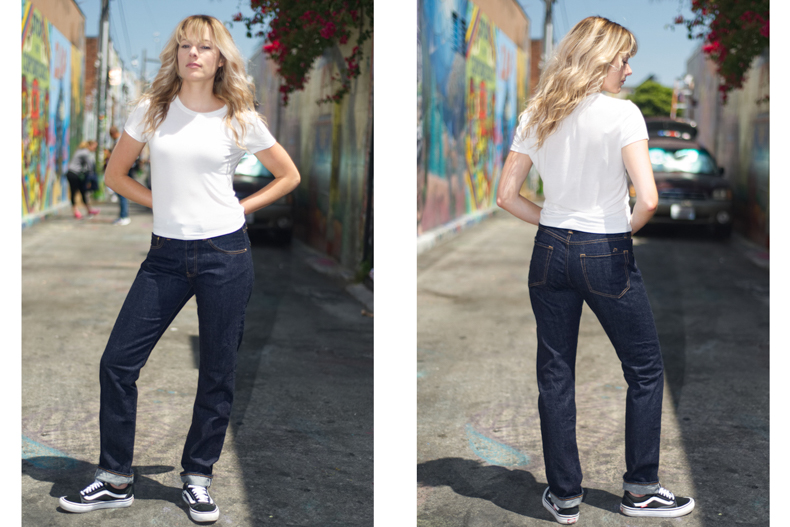 The El Camino is a classic medium rise, slim cut jean with iron button fly, cow leather patch all manufactured in Japan.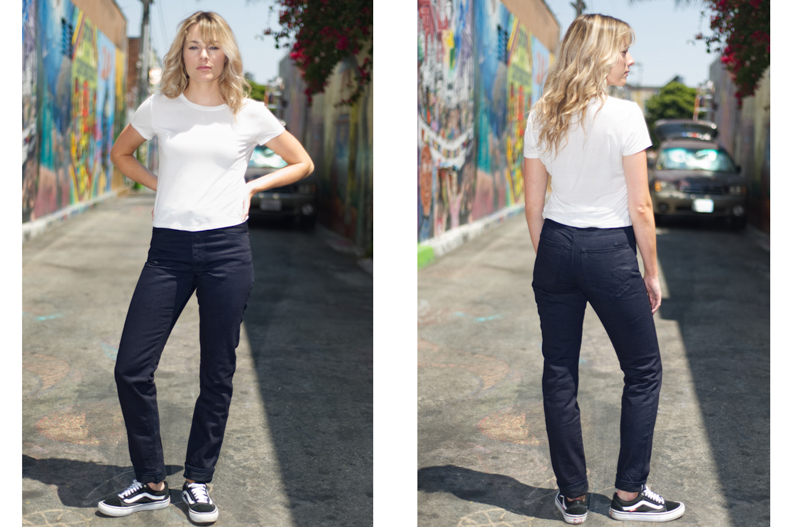 The AMX is a slim tapered jean with a medium to high rise this time with a zip fly, cow leather patch all manufactured in Japan.
Both jeans come in two types of denim, woven in Japan's famed Kaihara mill. One is a classic, 11oz indigo warp denim, unsanforized. The other is an indigo warp, black weft denim, 11.75oz denim also unsanforized. Unsanforized in rare enough when it comes to men's jeans, in the world of women's jeans, it is unheard of. The jeans are rinsed post-manufacture to ensure minimal shrinkage, however.
Modded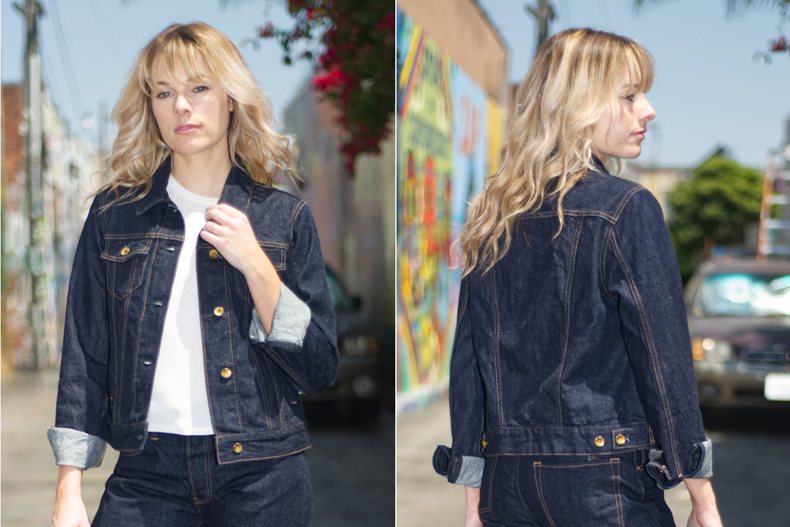 To round out the collection, they have produced a modified Type III denim jacket. This is a modified version of the classic Type III denim jacket in that there are hand pockets added and 1″ of extra length added to the body. It comes in the 11oz classic denim.
I am delighted to see the PRPS brand back. Together with Self Edge, they have created a collection that serves a very underrepresented area of the market. And they have done it without compromising any of the qualities that make raw denim great.
Head over to the Self Edge site to pick up a pair. After all, Autumn is coming, the perfect time to start a new project pair!