Blue de Gênes Maintains Quality Ethos While Being Commercially Viable
It must be a couple of years ago now; I was paying a visit to my friends Anie and Sandra at the Berlin-based store Peter Fields.
It doesn't matter how often I go in, they always have something new to show me. This time around it was a brand I had never heard of before called Blue de Gênes. And they were excited.
After I learned the story of the brand I can see why.
A Waistcoat Caught My Attention
Peter Fields only had a couple of pieces in at this point, to test the water so to speak.
One piece was a waistcoat that I snapped up without a second thought. The quality, construction, and cut made it quite unique in comparison to the flimsy garments I normally associate with waistcoats. This was a piece that would stand alone in an outfit, without the necessity of a matching jacket.
I watched closely as more pieces came and went through Peter Fields. Each with a very defined aesthetic. My curiosity grew and grew; I needed to find out where this brand came from.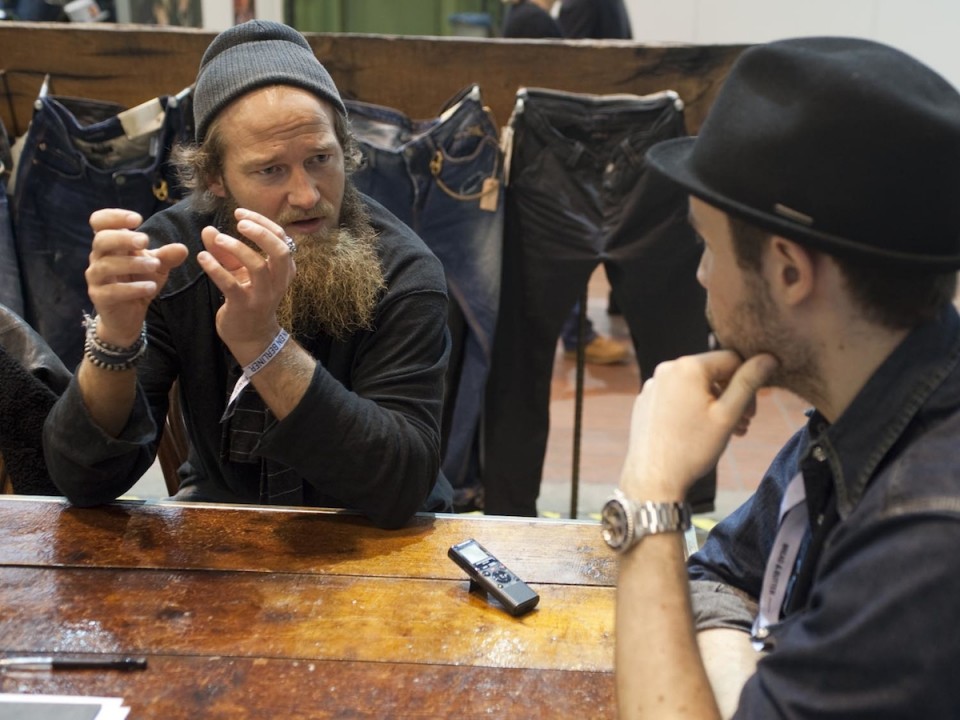 The Whole Story of the Brand
The answer came at January's Bread & Butter from Alex Haaskjold, the brand's sales representative for Norway. Alex took me through the inception of Blue de Gênes. I recognised that this was not simply a brand with sincerity and clearly defined ideals; it was a brand with true intelligence.
Blue de Gênes was started in Kolding, Denmark in 2010. Founder Ole Madsen had 30 years of industry experience as well as the successful commercial brand GABBA behind him.
Ole wanted to start something he could pour all his passion for denim and history into. Blue de Gênes was born.
Starting off Historically – Adapting Through Necessity
The initial collection was very "avant-garde in its total language." Selvedge denim at 14 and 20 oz. with pieces inspired by US naval uniforms from the early 1900s or silhouettes akin to 1930's cuts.
When entering the market they faced one important challenge.
Shops were looking for a more contemporary look with the same base values. The market for the aesthetic that Blue de Gênes had created was already catered for by established brands that the stores already carried.
Armed with this reality, Blue de Gênes recognised that they could take their initial ideas and combine them with the popular contemporary aesthetic. This created something there was a big demand for: a collection with a twist.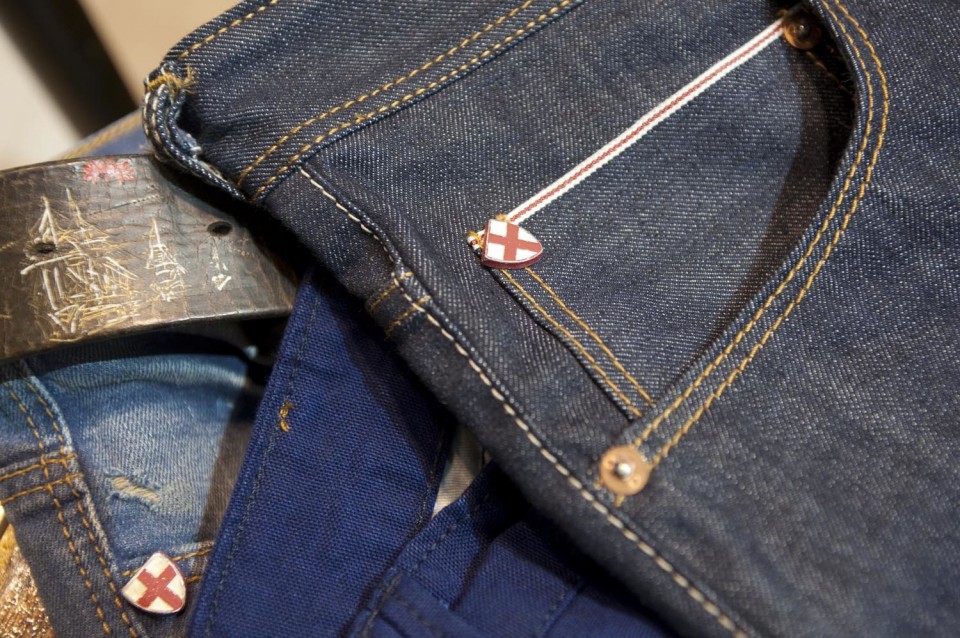 Raw Will Return!
In the current collection the jeans are predominantly skinny fitting and washed. In the Nordic countries, this is what is preferred.
I did get to see one pair of selvedge raw denim jeans however and they serve to illustrate the core strength of Blue de Gênes: their detailing. In the upcoming Spring/Summer 2015 collection, Blue de Gênes will make a return to raw, selvedge denim.
The core strength of their current collection is their tops and outerwear. In this they create some unique pieces and back it up with true tailored quality.
The way in which the different fabrics are combined also add a great deal of tangible value to their garments. If a piece of clothing is well conceived, the differing fabrics complement each other not only in their aesthetic, but also in their texture. This is no easy feat but Blue de Gênes pulls it off time and again. It was the feel as much as the look that sold me on the aforementioned waistcoat.
In speaking to Alex for a few minutes I gained a great deal of respect for the people behind the brand.
They set out with an initial idea and a set of standards. They have adapted the idea through necessity but have kept the high degree of tailoring and quality. This gives us something very special.
The true Denimheads out there (myself included) should be eagerly anticipating the raw, selvedge offerings that they will come up with next. Rest assured, Rope Dye will bring you news of the new releases as they happen.
Photography: Mark Larner