The Circus Master Starts The Selvedge Run
So What Is A Hotel Owner Doing Founding A Trade Show? Find Out Here!
In the midst of all the hubbub surrounding BBB and the Berlin Fashion Week, the announcement of a new trade show was not altogether a surprise. What surprised us was who's organising it.
The (potential) demise of Bread & Butter left a large vacuum at the heart of the German capital's ability to host many of the brands we hold dear. Small, piecemeal shows were put together on short notice to temporarily covered the shortfall, but there was an unsurprising a lack of focus.
It was only natural that someone one would step forward to fill this void. Enter Shane Brandenberg of Burg&Schild: already and well-known and well-respected personality, Shane was the obvious person to step up to the mark.
The announcement was made on the second day of fashion week. All the familiar faces from the heritage-inspired fashion world were present as Shane greeted us and thanked everyone for coming. But, it was not long before he handed the microphone to someone few recognised; Andreas Becker. He eloquently took the intrigued crowd through the plans for The Selvedge Run.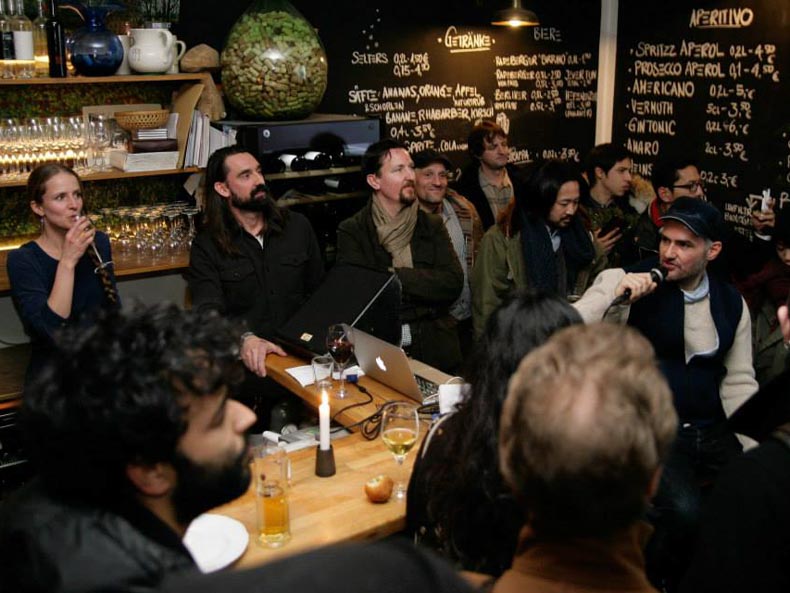 Andreas began by presenting himself as part owner of The Circus, a company comprised of a number of hotels, hostels, and apartments around Berlin. During the presentation, it became very clear that Andreas is both passionate about what he does and he's an altogether great businessman.
Yet, it still begged the question: how did a hotel owner become involved in a project like this?
Last week, Andreas was kind enough to sit down with us and answer exactly this question. To say the conversation was eye opening would be an understatement; it completely changed our perception on not only what we all hoped the Selvedge Run would be, but what a trade show, as an entity, could be.
On page two, we get a little backstory as it informs all that comes after