The Circus Master Starts The Selvedge Run
Andreas' First Foray Eastwards
Andreas was one of the West Germans who, as soon as the wall came down, made a beeline for Berlin. He spent two years there soaking up the vibe of the times and taking in what the newly reunited city had to offer.
He left Berlin in the early nineties for a journey that would last seven years eventually ending in an extended stay in Japan. While traveling over five different continents, Andreas garnered an entirely different impression as to where the world is in relation to economical terms.
"I always had the impression that the mass consumption in the 1980s and 1990s, when I was traveling, was an explosion that changed the world. The more I traveled, the more I saw that this was unsustainable."
Naturally, when a person has even a small overview of the divide of circumstance in the world as a whole, it changes the manner in which they consume. On returning to Germany, Andreas sought out the products that he felt were sustainable. This led him to a number of stores; Burg&Schild was one of them.
Bringing Red Wing to Berlin
He became a customer, then a friend to Kay and Shane of Burg&Schild, and eventually Andreas was instrumental in establishing the Red Wing Shoe Store in Berlin.
Being the first monobrand Red Wing Shoe Store in Europe (after the Frankfurt store), this was a big step for not only Kay and Shane but also for Red Wing Shoes itself.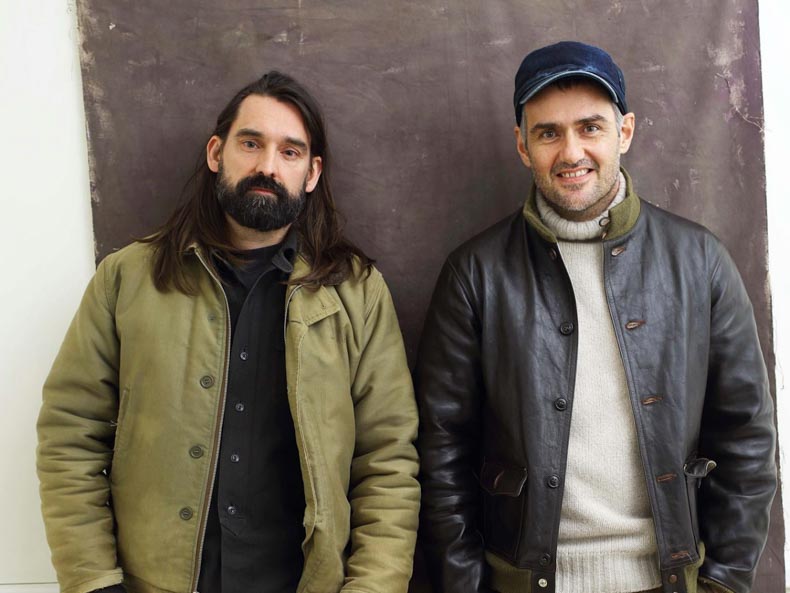 On traveling to Red Wing Minnesota, Andreas found that heart of sustainable manufacture that he sought out in products. It not only implied a good product at the end of the production line, it included an entire social structure behind that great product.
"Red Wing really wanted us to understand and like the product and ensure that we could identify with the philosophy of the company, which is very strong. From that time on, I was hooked."
Further travels cemented the relationship Andreas has to well-made items. In particular, a motorcycle journey from Berlin to Japan reunited him with a country he had fallen in love with fifteen years previously. It brought him closer to the meaning of craft within the products he relished.
"Different from the European nations, Japan is very successfully protecting their cultural roots through craft. It was a fascinating aspect of the Japanese society."
During visits to Okayama and other meccas for denim in Japan, Andreas witnessed denim manufacturing on a very visceral level.
"I spent time with 65-year-old ladies sewing raw denim jeans. I saw them dyeing the stuff and it was fantastic, I fell in love with it."
So, the connection to craft, ethics, and quality runs deep but the idea of a show that would celebrate these qualities is a relatively recent notion. It all stemmed from the announcement that Bread & Butter would be moving to Barcelona.
Find out how the Selvedge Run show started on the next page