Hiut Denim Co Makes August 17 "World No Wash Day"
Nothing Parts the Waters More Than the Question of Raw Denim Washing. Hiut Nails Its Colours To The Mast
Roughly speaking, there are two kinds of denimheads; those that wash and those that don't wash. In reality though, even the most hardcore no-washer will probably wash when people start avoiding him because of the smell.
For Hiut Denim Co, however, there's only one way to wear raw denim; that's raw. The Welsh brand, which is no stranger to innovative marketing ideas, has founded the No Wash Club, which quite self-explanatory promotes not washing your jeans. Now, the no-washers have made August 17 into World No Wash Day. And the main reason is not what you might think.
Why Hiut Wants You To Stop Washing Your Raw Denim
Here at Denimhunters, we are believers of washing. Other than hygienic reasons, we wash (and soak) because it prolongs the life of the denim and because it's the only way to get those awesome vintage fades.
Hiut's reason for not washing is also related to the fade. At least, that's part of it. In a press release about the No Wash Club, the brand states:
"The longer you can leave a new pair of jeans without washing them, the more beautiful a pair of jeans you will have at the end of it."
On top of the fade, the main reason you shouldn't wash your jeans, according to Hiut, is to save water. "The greenest jean is the one that doesn't get washed," the World No Wash Day press release states.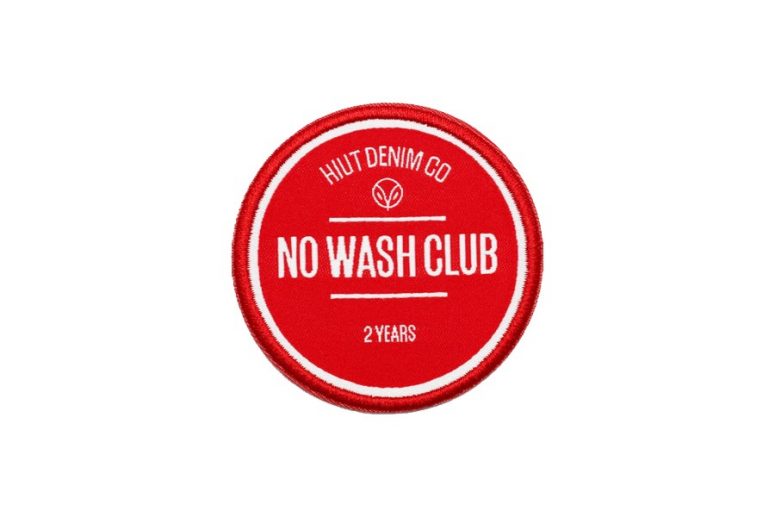 While there's no arguing against the impact that excessive washing of your clothes has on the environment, we think should raw denim should be washed every now and then. Maybe washing once a month instead of once a week would be a good place to start for many?
Anyway, the choice is yours. You can learn more about not washing your raw denim from prominent no-washers like Chris Benson (Netleyhunter), who spend two years in a pair of 32 oz. Naked & Famous jeans, or Ruedi Karrer (aka the Swiss jeans freak), who has worn a pair of 25 oz. Iron Hearts daily with no wash whatsoever for more than two years.
Learn more about Hiut's No Wash Club here.