Take a Virtual Tour Through Hamburg's Denim Mecca, Vater&Sohn
Last December I was lucky enough to take a quick jaunt to Hamburg with the express intent of visiting Sascha and Tobias of Vater&Sohn on their home turf. We paid the pair a visit a while back when they had just set up shop in their new digs. They are now fully settled in and I just wanted to share some more images and impressions of this denim mecca.
A Tasteful General (Denim) Store
The first thing you notice as you step into the store is how much space, light, and taste they have and how they use this. The store is part showroom, part general store, part workshop and altogether welcoming.
The guys have created an aesthetic that is at once recognisable in the context of the garments they sell and something pretty new in the world of heritage. It is not trying to ape a bygone aesthetic or be different for the sake of it, the store is simply a space informed by the goods they offer.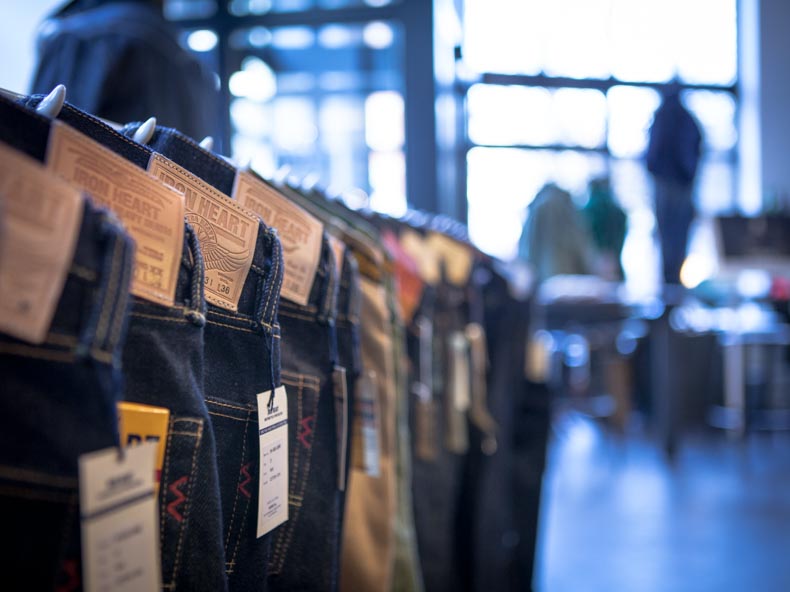 The Recipe For Any Denimhead's Dream
The heart of the shop, the denim selection, is displayed on a three metres long rail. Within those three metres you something sutiable for any denimhead.
Brands like Iron Heart, Indigofera, Stevenson Overall Co, The Real McCoy's, and 3sixteen hang with plenty of space. You get an impression of the fit, fabric, and look at a single glance.
The general store feel is furthered by the glass display cases and stock selves housing even more denim and shirting.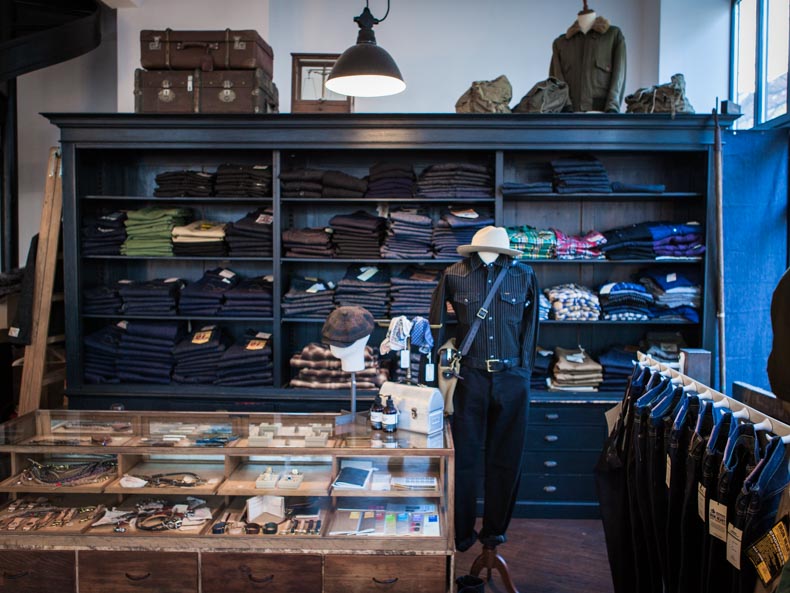 In the display cases, you have a range of accessories to fully kit out the seasoned denimhead. Rings from
Rings from Fine Light Trading, wallets from Timeless Leather Craftsmanship, writing tools from Kaweko, and fragrances from Juniper Ridge.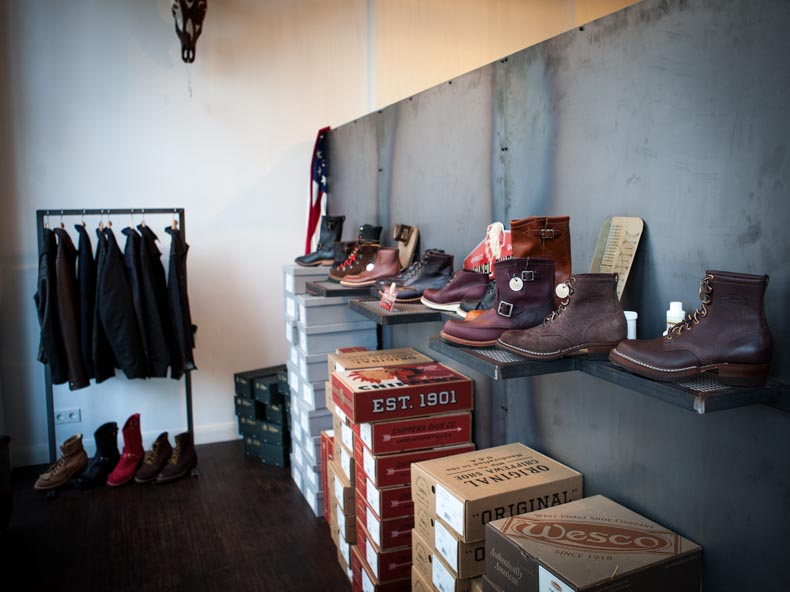 Over on the other side of the store sits the Vater&Sohn boot range, sometimes also referred to as The Bootery. An impressive collection of footwear from the likes of Wesco, Alden and Chippewa. On a side note, it's worth mentioning that Tobias and Sascha, together with Giles Padmore of Iron Heart International, distribute Wesco boots outside the US and Japan; their business is also called The Bootery.
Just by coincidence, when I visited there was a pop-up event with Sebastian Werle, the man behind the gorgeous Timeless Leather brand (below). Our man in Hamburg, and incidentally a new staff member at Vater&Sohn, Constantine Schön, did a great in-depth piece on the event.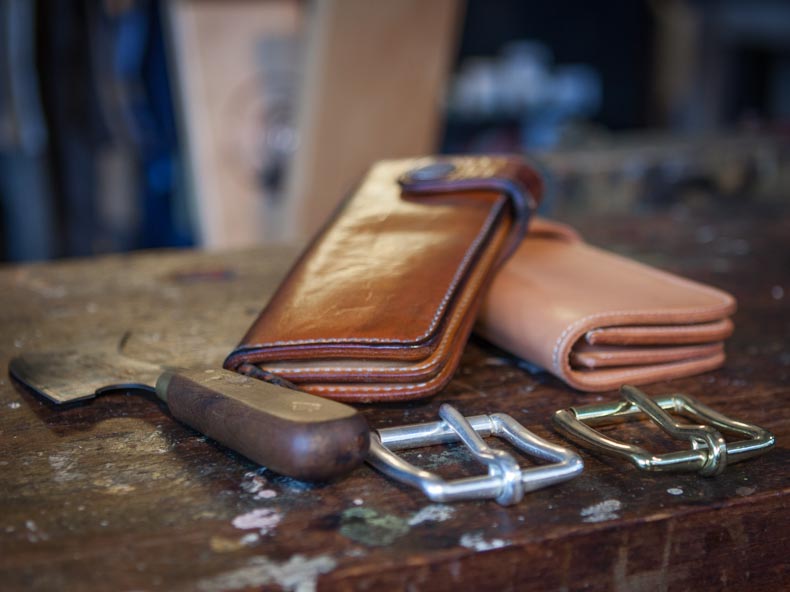 Must-Visit Shop With Welcoming Atmosphere and Exclusive Selection
All in all, I spent a very happy few hours in Vater&Sohn; chatting to Sascha, Tobias, and Constantine. Having a great look through the pieces and seeing some denim I had never come across in the flesh.
It is an easy place to be, welcoming and warm. In the time I was there, people popped in just to say hi and people left with items you could really see they were delighted with. It seems that Hamburg was ready for a place like Vater&Sohn.
The shop is located at Eppendorfer Weg 54, 20259 Hamburg, Germany – the opening hours (at the time of publication) are Monday through Friday from 11-19 and Saturday from 11-16. But get the latest updates on their Facebook page before you book your ticket to Germany's second largest city (which has a lot more than denim to offer, by the way).